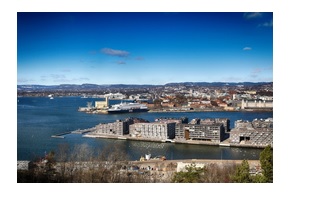 Source: Pixabay
When it comes to casinos, many of us around the world are somewhat spoilt for choice. Whether you're a poker player, a slots fan or just somebody who enjoys the rush of casino gaming, these are great times to be alive.
At least, that has been the case for those of outside of Norway. Why? Well, thanks to a series of laws first drawn up in 1927 and amended slightly in 1992 and 1994, Norway has strict domestic gambling and gaming laws, which mean that operating any sort of casino is strictly prohibited.
In fact, only two companies are allowed to provide gambling services to Norwegian citizens – Norsk Tipping and Norsk Rikstoto. Together, they offer limited gambling, a lottery, scratch cards and other casino-like services.
Even poker is tightly restricted in the country, with only a 2015 amendment to the law allowing low-stakes versions of the game, to be played in private homes with no more than 10 players.
The punishment for breaking these laws? Between three months and a year in jail, on top of a fine.
Clearly then, gambling and gaming have never been a truly viable hobby. Until online gambling appeared on the scene, that is. Why? Because although Norway has strong land-based anti-gambling laws, it has no such laws for online gambling and gaming. Consequently, the popularity of online casino gaming has exploded in Norway, with one name leading the way – NordicBet.
Why has NordicBet Proven so Popular?
Source: Pixabay
Every country has its favourite online casino, but what's propelling NordicBet's popularity? Well, according to casinospiller.com, which tracks casinos across the world, their success can be broken down into a few elements, including:
The NordicBet Welcome Bonus
Welcome bonuses have become commonplace in the casino sector, encouraging new customers to sign up for their casino over a competitor. However, NordicBet's offering is somewhat better than its competitors.
It includes a bonus of 100% of your first deposit up to 2000 NOK plus 50 free spins on their popular Starburst slot and then 100% deposit match bonuses on your next two deposits too, alongside 75 free spins on Mega Fortune Dreams and 125 free spins on Gonzo's Quest.
A Huge Range of Games
Long starved of almost every sort of casino game, it's fair to say that when NordicBet launched in 2002, there was a real hunger in the country for the full range of casino games. 
So, when NordicBet did hit the market with over 1200 casino games in tow – including over a thousand advanced slot games – its appeal was utterly undeniable. Not only that, but NordicBet launched with a focus on odds for Nordic sports, like those from Norway, Sweden and Finland, giving it an undeniably local flavour. 
Mobile Support
NordicBet has long been at the forefront of mobile support for their online casino, and with an excellent app and support for mobile web browsers, it meant that as smartphones grew in popularity throughout Norway, the casino was able to capitalize on the huge number of people who wanted to play casino games, but simply couldn't find the time whilst they were at home.
Of course, those are just a few of the reasons why NordicBet has found massive success in Norway and, indeed, throughout Scandinavia. A model for success? We'd say so.