Upcoming Casino & Gambling Events | Casino Conferences
ICE Africa
Oct 27, 2020

to

Oct 29, 2020
Online
ICE Africa Digital it's the online version of our signature B2B industry event on a Pan-African level and beyond. The three-day digital hub will feature a series of panel discussions and keynotes from leading industry contributors and stakeholders that will engage the community and shape the future as we adapt to a fast-changing global environment. 
It is also set to utilise an online networking platform so that participants can still benefit from connection sharing and arranging meetings, via video, that may otherwise have been restricted to a face-to-face setting.
More exciting features will be announced soon. In the meantime, don't miss out on the opportunity to take your business and your career to the next level.
Safer Gambling Week UK
Nov 19, 2020

to

Nov 25, 2020
United Kingdom and Ireland
Safer Gambling Week is a cross-industry initiative to promote safer gambling in the United Kingdom and Ireland
Safer Gambling Week 2020 will take place from 19 – 25 November, once again championing responsible gambling standards, behaviours and education initiatives across the country. 
Led by the Betting and Gaming Council (BGC), The Bingo Association (BA) and the British Amusement Catering Trade Association (bacta), this year's campaign will feature the tagline 'Let's talk about safer gambling'. 
Michael Dugher, Chief Executive, Betting and Gaming Council, said: "As the new body representing the betting and gaming industry, the BGC is committed to driving up standards and promoting safer gambling.
"Safer Gambling Week is a fantastic initiative which the BGC are proud to play a leading role in. This awareness campaign is now in its fourth year and it has achieved a significant increase in engagement at all levels on the tools and support available to customers. We achieved over 25 million impressions on social media in 2019, setting a new benchmark for the campaign, which demonstrates the breadth and reach of the campaign.
Ukrainian Gaming Week
Nov 26, 2020

to

Nov 27, 2020
International Exhibition Centre Kyiv
Major exhibition of products and services from the gambling industry leaders. Event featuring a conference and UGW Awards ceremony.
On November  26-27, Ukraine will host the greatest event dedicated to a gambling business – Ukrainian Gaming Week.
Ukrainian Gaming Week will be held in a brand-new format: it will feature a conference, a two-day exhibition, a business area, and expert negotiations of the gambling market after its legalization.
The conference will involve experts helping to gain insight into the new legislation and its practical aspects. Special attention will be paid to casino promotion in Ukraine.
The exhibition area will introduce products by Ukrainian and global manufacturers of land-based casino software and hardware. Exhibitors will include the best developers of betting and online casino software, law firms engaged in gambling, payment system developers, and other industry players.
VIP guests will be able to enjoy an individual business location in order to discuss the relevant matters with sponsors, exhibitors, speakers, and other participants.
The congress will bring together gambling producers, distributors, and operators. Guests will be the first to discover all the advantages and pitfalls of the new legislation as well as to examine top solutions for operators and the world's significant novelties.
The activity will be conducted by Smile-Expo, one of the leading organizers of business events dedicated to innovations.
The Ukrainian Gaming Week program is constantly updated.
Location: KYIV
Venue:  IEC PAVILION 4-B
G2E Asia
May 25, 2021

to

May 27, 2021
The Venetian Macau Cotai Expo Center
Your health and safety are always our highest priority. Based on our continued monitoring of the global health crisis, and in consultation with our customers and the local authorities, Global Gaming Expo (G2E) Asia is rescheduling its 2020 events in light of the ongoing COVID-19 pandemic.
G2E Asia will return to The Venetian Macao, May 25-27, 2021.
If you require further information, please do not hesitate to contact Vera Ng or Maple Chen at vera.ng@reedexpo.com.hk / maple.chen@reedexpo.com.cn.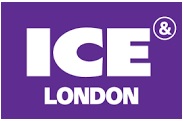 ICE London
Jun 29, 2021

to

Jul 1, 2021
ExCel Exhibition Centre London
Bringing together 600+ solutions and 35,000+ professionals across all sectors of gaming (29th June to 1st July, ICE London is your complete platform to explore the future of Gaming and drive revenues through invaluable meetings and networking opportunities.
Choose between a free ICE London Exhibition Pass to immerse yourself in innovative solutions and networking, or upgrade to the premium ICE VOX Conference Pass, giving you access to the broadest and most insightful conference in the gaming industry.
G2E Las Vegas 2021
Oct 5, 2021

to

Oct 7, 2021
Sands Expo Centre
G2e LAs Vegas Event Postponed 2020 
"In light of continued uncertainty around a viable marketplace at a physical G2E show, global travel restrictions, and currently unknown guidance on large public gatherings this fall, we have come to the unfortunate conclusion that we simply cannot hold an in-person G2E this year," said AGA President and CEO Bill Miller. "Health and safety have always been our top priority and the uncertainty created by the ongoing pandemic makes this the prudent decision ahead of critical deadlines for exhibitors planning to participate."
For 20 years, G2E has welcomed nearly 30,000 attendees annually from across the globe, including executives representing key industry partners such as the Association of Gaming Equipment Manufacturers, as well as the world's top casino operators, sports betting companies, and FinTech and digital payments facilitators, among others. 
"We arrived at this decision after thoughtfully engaging with national, state, and local public health authorities, as well as exhibitors and buyers who have shared industry observations and priorities. Ultimately, it became clear that proceeding with an in-person gathering simply was not feasible," said Hervé Sedky, Reed Exhibitions Americas President.
"It is our commitment to use G2E's platform, as the leading convener of the global gaming community, to continue to deliver unparalleled education content, inspiring collaboration, and innovative ideas as the industry readies for continued growth," added Sedky.
"As the country works to reopen, the American gaming industry continues to adapt and provide the safest possible experience for our employees and customers while continuing to support the communities in which we operate. We look forward to the moment when we can convene together again with our colleagues from across the world and celebrate the resilience that our industry is known for," concluded Miller.
The event organizers will announce plans for virtual events and education in the near future.