Robert Ambrose, Gaming Consultant and Educator, and son Rob, Software Engineer and Entrepreneur, Share Their Thoughts on Aspects of the Gaming Industry. By: Sophie Behan
Their Difference in Age, Has Never Been a Generational Divide. Robert is a former Atlantic City Gaming Executive, consultant, university instructor and freelance writer. Rob, thirty plus years his junior, is a software engineer, former professional gamer and blackjack dealer. He is also the founder of software and design consultancy; Ambrose Gaming.
Casino Life sat down with both father and son to discuss their views on gaming industry topics.
Bob, what is your role in the industry today?
Bob: I am a gaming consultant and also instruct at the university level. I collaborate with industry
professionals, report on my research through consulting, academic lectures and the freelance publication of my articles.
Rob, you have worked directly in gaming as a blackjack dealer, and with your casino clients through Ambrose Gaming. Tell us about yourself and how growing up in a gaming environment, (both from your dad and your own) paved the path for where you are today.
Rob: Gaming has always been a passionate and social outlet for me. Game experiences are meant to be challenging, socializing, and stimulating. They demonstrate talent, logic, and luck. I spent most of my youth seeking game experiences through soccer, basketball, and competitive video game tournaments, while also developing my skills as a software developer, designer, and artist.
Once I completed my undergraduate degree at the University of the Arts, Philadelphia in 2009, I decided to experience first-hand what it's like to work on a casino floor by becoming a certified dealer at Harrah's Philadelphia. As I was slinging cards on the weekends, I maintained my day job as a software developer and continued to advance my career as a professional esports player.
Those opportunities led me to starting my own business. Ambrose Gaming provides services in custom software, design, and gamification. I transitioned away from competing and now serve as an on-screen esports analyst at international tournaments and launched my own esports strategy application, Trick Stat, which allows teams, coaches, and analysts to discuss and draw strategies on in-game maps.
What attracted you both to the gaming industry?
Bob: I was drawn by the psychology of the gaming/ hospitality model, fascinated by the data collection that defines the markets, and in awe of the evolving state of technology and products. I found my niche in casino operations, pursued it to the executive level in Atlantic City and in the Midwest in casino development.
Rob in part was exposed to the casino gaming industry through me, which was enhanced through his Esports involvement. We are from different generations and have a unique perspective as well as different skill sets; yet we come to many similar conclusions about the gaming industry's future.
Rob, can you follow up on your dad's thoughts about the industry and do you agree with him that although you are from different generations there are many parallels in both your views?
Rob: Absolutely. Gaming is much more than just the casino floor experience. It's an entertainment hub with endless opportunities for amenities. The properties are destinations to discover new cuisines, see a live show, or watch your favorite game. The thrill of the games is always there for you, boasting the latest tech and bright lights. It's important for these properties to keep feeding their entertainment machine and stay relevant to the next generations of customers. This is how my dad and I get lost in conversations for hours.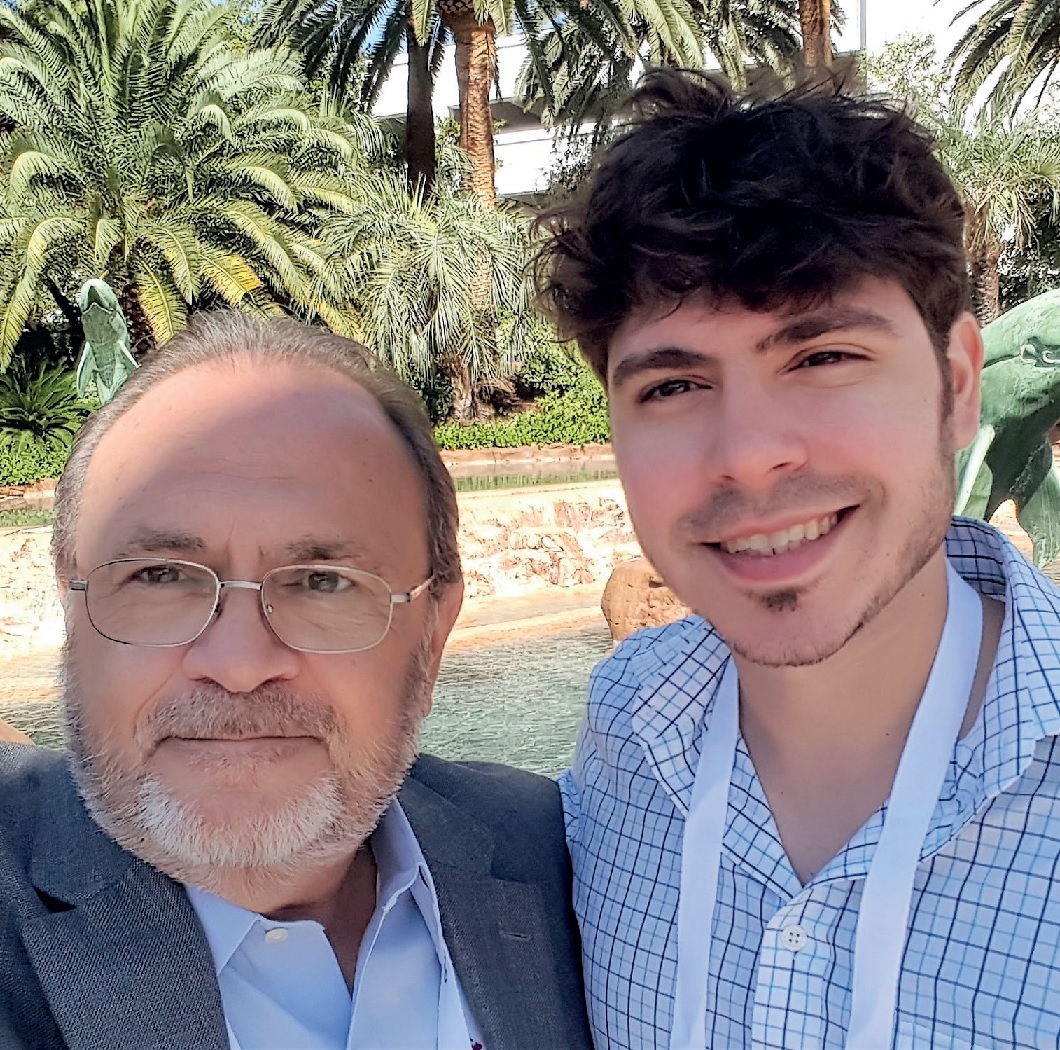 One of the recent industry changes has been in the area of Sports Betting in the US. What are your thoughts?
Bob: Bringing Sports Betting (SB) into a recognized, legal, transparent model has meant jobs and an additional tax stream, even with some states reporting lower numbers initially. It also provides another "market-driver" in customer visitation for casino properties and revenue.
Companies have been growing their market since the PASPA repeal in the US. However, with the Department of Justice (DOJ) recent re-interpretation of the "Wire- Act of 1961," we have to see where this all shakes out in the courts and if there is any direct impact.
Rob: From a consumer perspective, sports betting is an extremely engaging way to watch a game. I've personally enjoyed the social aspect of fantasy sports and have witnessed the presence and buzz that sports betting has brought to Atlantic City. Each property has their own spin on it, but ultimately, it's about fostering a fun and competitive atmosphere for watching your favorite games.
What formula helps to give a property consistent high marks in customer service? Is top executive involvement part of the ingredient?
Bob: A properties presentation of customer service is the canvas of the customer experience. I have spent my entire career involved with the customer service platform, both in presentation and education. Simply training employees will provide skill sets to accomplish short-term goals; however, there is no depth to the model. Educating the employees as to what is behind the customer service experience, and going beyond the often "trite," property scripting, is where the real learning resides.
Team building relies on a mix of educated talented leaders that coach and lead diverse, multi-generational and multi-cultural groups of employees, reflective of the property brand. Leaders must be active participants by managing and placing employees in positions where they are most challenged. It is a commitment by property leaders to offer first, their time, as well as commitment.
A successfully "learned" hospitality culture will transcend from the employees and frame a positive guest experience.
Rob: A customer centric business model is what I'm most attracted to. If I get the sense that the staff and services are supporting me and are enriching my experience, I'm willing to come back and spend more money. People develop devotion to a brand, and there is nothing more valuable than that. Invest in good people and take care of your customers. This will come back two-fold.
My dad is spot on with this one. I will add that to run a successful business, it's imperative to attribute qualities of both leader and manager. As a leader, you must be able to motivate, inspire, and challenge your teammates. As a manager, you must plan, delegate, and execute. These skills are applicable to any industry or team environment.
How will Esports events, with their mass gathering of millennials fit into the future casino/hospitality model. Rob, you are a former player with deep roots in the industry. How has that impacted your view?
Rob: Esports has dramatically increased its influence over the years, and advertisers are paying attention. The production value of broadcasts gets better each year through innovative tech and dedicated venues. The casino is a perfect marriage for hosting esports tournaments. Typically weekend long events, there is plenty to see and do on property as a spectator or a competitor who gets knocked out early. Not to mention all of the staff who help put on the show! Hosting an esports event gives you the foot traffic of all attendees in addition to the live-stream viewers at home who gain exposure to the casino's brand.
Bob: Advertising Age Magazine once described the Millennials as a difficult market to reach (males 21-35.) However, a good portion of both males and females can be found participating in Esports. I have watched this Esports market grow for the past 15 years through Rob's involvement. I knew that there was a fit within the casino industry, they just had to figure it out.
Companies are buying-in for advertising and sponsorships as major sports franchises are purchasing teams. The Esports environment may be "virtual" but the stakes are real.
What direction do you think the gaming industry is currently taking with the skill-based product? Has it had the impact many thought it would?
Bob: In some instances of initial "roll-out," it has been a slow start. Whether it is marketing issues, skepticism by properties to what the games will bring to the bottom-line, or the sophistication of the game in terms of the players. The games will evolve in content and player acceptance and will find its place on the gaming floor.
Rob: Skill based games provide a more immersive experience for those who grew up in the digital age. A joystick or game controller is a far less intimidating interface than a live dealer or slot lever. Add in a controlled variance of skill, and you've got yourself a formula for hours of entertainment for the millennial gamer. People are willing to pay for fun if the experience is engaging and social. The traditional slot game offers very little compared to the game experiences of today.
Bob, and Rob, any final thoughts?
Bob: Change is a constant! ln the past couple of years we have seen many acquisitions, start-up initiatives and new gaming products driving the industry. Sometimes the initial release of products and technology are not easily definable in gaming's consumer market place. Change takes time! I think the future is the blending of generational amenities into a seamless connectivity, with something for most everyone on the gaming floor and throughout the entire property. The model as always will be fluid.
Rob: I've always admired my dad's career. It's amazing to see our paths continue to cross over. The future is bright for the casino gaming industry. As technology and entertainment continue to evolve, the industry must remain adaptable. I eagerly await more father-son debates on the next big thing.