Restaurant Review of Heliot Steak House, The Hippodrome Casino, London by Damien Connelly
Executive Chef: Ioannis Grammenos Instagram: @Meatologist_Ioannis_Grammenos   Twitter: @HeliotSteakHouse
Is there a more mesmerizing backdrop to eating a meal for an adult than a great casino floor? Casino floors are a cornucopia of emotions with constantly evolving stimuli. Filled with adults, casino floors bubble and overflow with sensory inputs...especially audio and visual. As a stand-out restaurant backdrop, great casino floors are up there with the great squares and plazas of the world in my opinion.
One of the biggest selling points of the multi-award winning Heliot Steak House at The Hippodrome is its layout. It is spread over three tiers and begins on the first floor. Tables in the Heliot Steak House afford wonderful views over the Grand Casino, which is on the ground floor, and of the central auditorium which is an open space spanning an impressive four floors.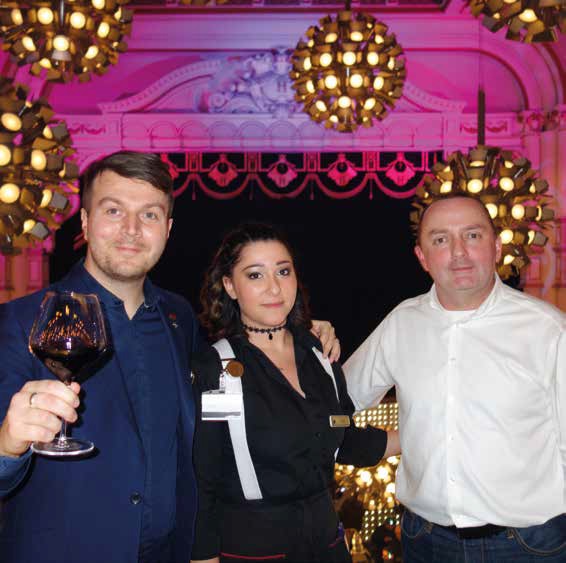 Image:  L2R Salvo Russo, Restaurant Manager and Mery Esposito, Head Waitress of Heliot Steak House  at  The Hippodrome, and Damien Connelly
There are not many restaurants where you can sit and view 'The Gods' while eating - a reference to The Hippodrome building's history as a circus and variety theatre that opened in 1900. Located on Leicester Square, with a London Underground station directly beneath, The Hippodrome is in the heart of London's West End. It is perfectly located for visiting London and the West End's theaters and shows. Indeed, The Hippodrome has its own show which it imported from Las Vegas
- Channing Tatum's Magic Mike Live! Pre- and post show eating opportunities are fully catered for by the Heliot Steak House.
To read this article further please click here
The Hippodrome is temporarily closed more informaton please click here