Zitro Games has been leading the video bingo market for some time, and now, with its immensely successfully Bryke video lots product line that includes dynamic progressive slots such as Link King, Link Me and Link shock, and its branched out into Internet-based social gaming and real money igaming, it prepares itself to become a global leader in the gaming industry. What will Zitro be bringing to Global Gaming Expo? We sat down for a few minutes with founder Johnny Viveiro Ortiz to learn more
Why is G2E Las Vegas such an important Exhibition for Zitro Games?
G2E Las Vegas is one of the most important trade shows in the world where the global gaming industry comes together. It is a perfect place and moment to show to operators our best performing products as well as exciting new games and cabinets, which surely will contribute significantly to our expansion plans and improve our already privileged position.
Image: Johnny Viveiro Ortiz Founder of Zitro 
How was G2E Las Vegas 2018 for Zitro Games and what are your expectations for the 2019 show?
Last year at G2E was phenomenal! We presented products that have marked the industry, placing us as number one performers in venues with smash hits such as 'Link King', 'Link Me' or 'Link Shock' from our 'Bryke' Video Slot product range. As our product offering continues to grow, our footprint in the casinos does as well, along with a much higher brand reputation based on excellent performance and first-class service. Last year at G2E we were impressed by the number of people visiting our booth. This year, we expect it to be even more and we are certain that they will be astonished by what they will be able to see and touch this time.
When does your planning for the show commence and logistically, how does the company deal with getting all the equipment, machines and displays to the Las Vegas venue?
Planning a show of this kind starts well ahead of the actual event dates and involves a lot of specialized people in the company. We do the majority of tasks internally, including booth layout and design with our in-house architect, to guarantee an optimum presentation of our products. As we have been participating in shows all around the globe for many years now, the processes are established and work out very well. It is, however, still great to see a booth once finished, with all its details, and realize, that this is only possible thanks to the great team of people we have at Zitro working closely together. True teamwork.
Are you in a position to let us know of what games cabinets and associated gaming equipment and systems visitors can expect to see on the Zitro Games 2019 Booth?
I am especially excited about this year's edition, as not only will we present amazing new games, but we will also be launching two fascinating brand new cabinets with games that are worldwide novelties.
The first cabinet we will present is 'ILLUSION', a portrait type of cabinet with a massive 43" Ultra HD curved LCD and a 21.5" Full HD Topper. It also includes the benefits of our digital button panel 'SmartDeck'. On 'ILLUSION' we will showcase the progressive link 'Bashiba', a multigame that combines for the first time ever proven multiway game mechanics with our extremely popular Link Bonus.
'ALLURE' is the second cabinet that will make its global debut at the show. This amazing cabinet includes three 27" Full HD Screens as well as our powerful 'SmartDeck', and stands out thanks to its 'Syncroscreens'; a multimedia system integrated by the superior monitors that create an incredible immersive experience. At G2E we will show many great games on 'ALLURE' but three of them are also worldwide novelties with complete different math models. The first two games are from the latest product series called '88 Link' launching with the titles '88 Link Wild Duels' and '88 Link Lucky Charms'. The third one is '88 Link Shock', the next game of our 'Shock' product series, after the incredible success of 'Link Shock'. Our shock products have a common mystery jackpot that can be interconnected to create a local mystery progressive jackpot in specific areas of a casino we call 'Shock Lounges'.
Both cabinets, 'Illusion' and 'Allure', are cabinets that, just as our already renowned Fusion cabinet in both of its upright and slant versions, occupy less space on the floor and have more capacity inside the machine, than any other gaming machine on the market.
What else have you planned for this year's G2E Las Vegas?
We will present many more new and exciting games, as well as enhanced versions of our best performers of both of our products lines, Video Slots and Video Bingo on operators and players favorite 'Fusion Slant' and 'Fusion Upright' cabinets. In addition, Zitro Interactive, our online gaming division, will present its huge game library for online operators, as well as our second social Casino 'Let's WinUp!'.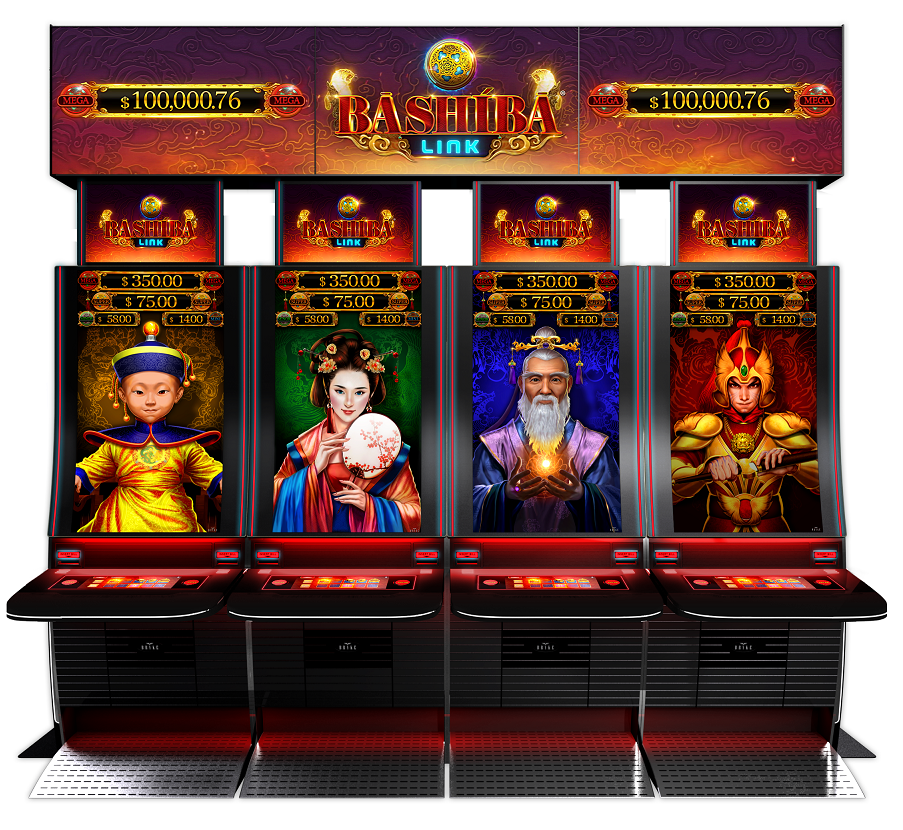 For those attending, how best can they organize a tour of your latest games and cabinets during the show and how easy is the booth to locate on the show floor?
We have improved our location this year and visitors can now find us easily on Paradise Road at booth #4447. In order to have the best experience on our booth and not miss any of our great games, one of our Sales Managers will show you around. If you don't know yet who would be your direct contact, contact us through our web page www.zitrogames.com, and we will get you in touch with the right person. If you drop by our booth without an appointment, reach out to any of our staff members on-site, who will be delighted to attend you.
Is there anything else you would like to add?
I could not be more excited about all of our amazing new products we are presenting at the show, and especially thrilled with the launch of two stunning cabinets 'Illusion' and 'Allure' on which we have been working on very passionately and that are launching with the worldwide novelties 'Bashiba' and '88 Link', games that for the first time combine proven multiway game mechanics with our Link Bonus but with complete different models.
Zitro is going to crush it at G2E this year! Come and visit us to see for yourself!