The unlikely success story of Valley Forge Casino Resort by David McKee
At first, when it opened in 2012, Valley Forge Casino Resort was just another little casino. It was the product of Pennsylvania politics that permitted smaller-scale casinos with limited access to gaming (initially), and gambling floors with only 850 slot machines and 50 table games—big by continental standards but smallish in American measurements. (Valley Forge's casino floor is what used to be the exhibition space of the Valley Forge Convention Center, built in 1985.) The property still has convention space, currently idle, as well as two hotels which include a Radisson.
Yet Boyd Gaming looked upon Valley Forge and saw potential, buying the property for $281 million in 2018 and turning it into one of the most reliable performers in the greater Philadelphia area. (George Washington's Valley Forge encampment directly overlooks the resort.)
In a further coup, Boyd partnered with FanDuel in March 2019 to provide walk-up sports betting and, four months later, online sports betting, which turned Valley Forge into the Keystone State's sports-wagering leader, a title it is unlikely to relinquish anytime soon.
As the cherry on top of the sundae, Boyd has tied Valley Forge very recently into its B Connected loyalty program, superseding the Valley Club Rewards system and greatly extending the loyalty benefits available to players. Given the terrestrial and digital success stories—and the challenges posed by Covid-19—we spent some time with General Manager David Zerfing.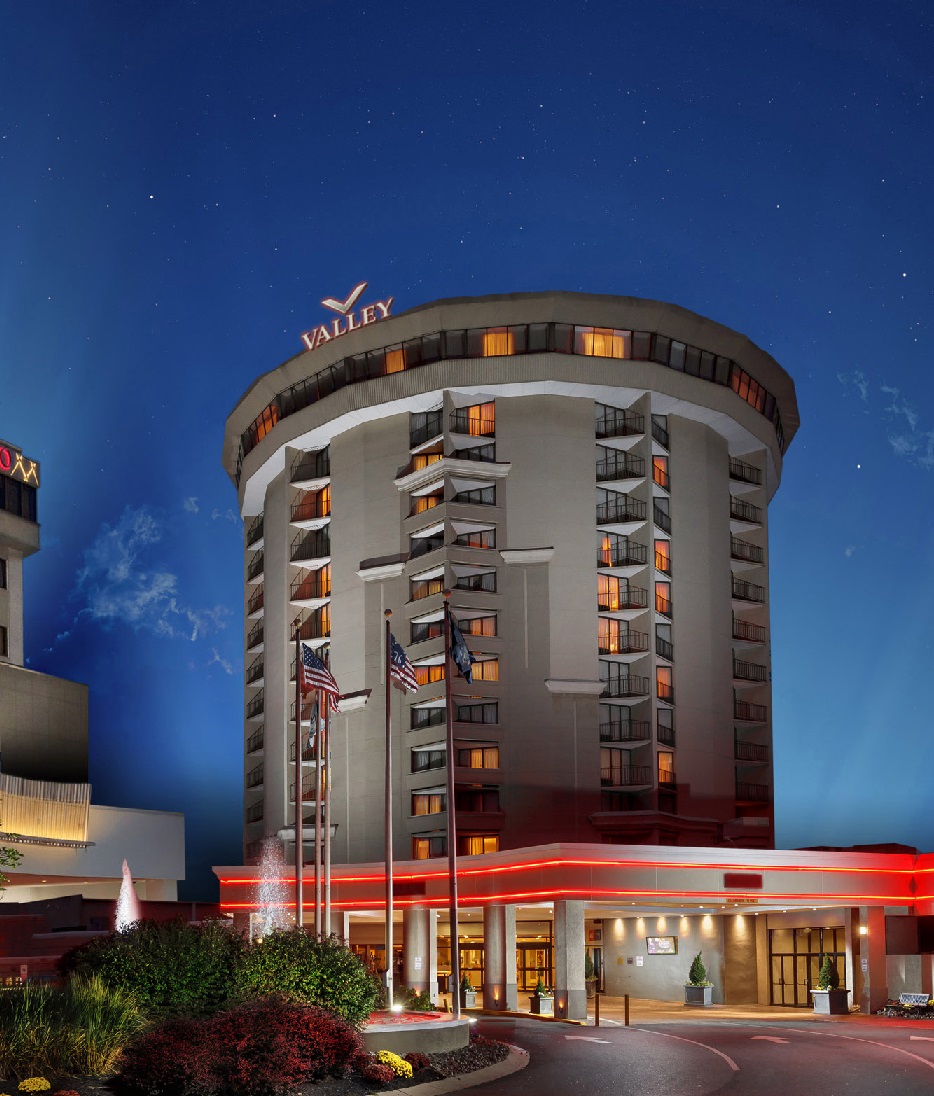 How important has the FanDuel sports book been to Valley Forge's success?
It's been very important. Back in March of 2019 the sports book added an amenity to our property and it brought a new level of excitement to the casino floor. It still does today. It brings in a whole different demographic to the property and the casino, so it's been integral to our success.
When you say "a whole different demographic," what do you mean?
It's different from what the casino's demographic was before. It skewed a little older and the sports book skews a little younger. It's a crowd that hadn't visited Valley Forge before and they come in now, and they don't just play in the sports book; they play in the casino, too.
What are the advantages of being tied into FanDuel?
It's a big advantage because they are the number one name in sports betting, so when you see or hear advertising anywhere in Pennsylvania about FanDuel it's tied to Valley Forge. That's a big benefit to us, keeps our name out there, keeps us top of mind. It brings people into the property, so when people think FanDuel and sports betting, they think Valley Forge and that really helps us keep our brand out there and keep us top of mind with our customers.
How much of your sports-betting business is digital as opposed to retail?
We follow the state pretty closely, so we're about 90 percent digital and 10 percent retail.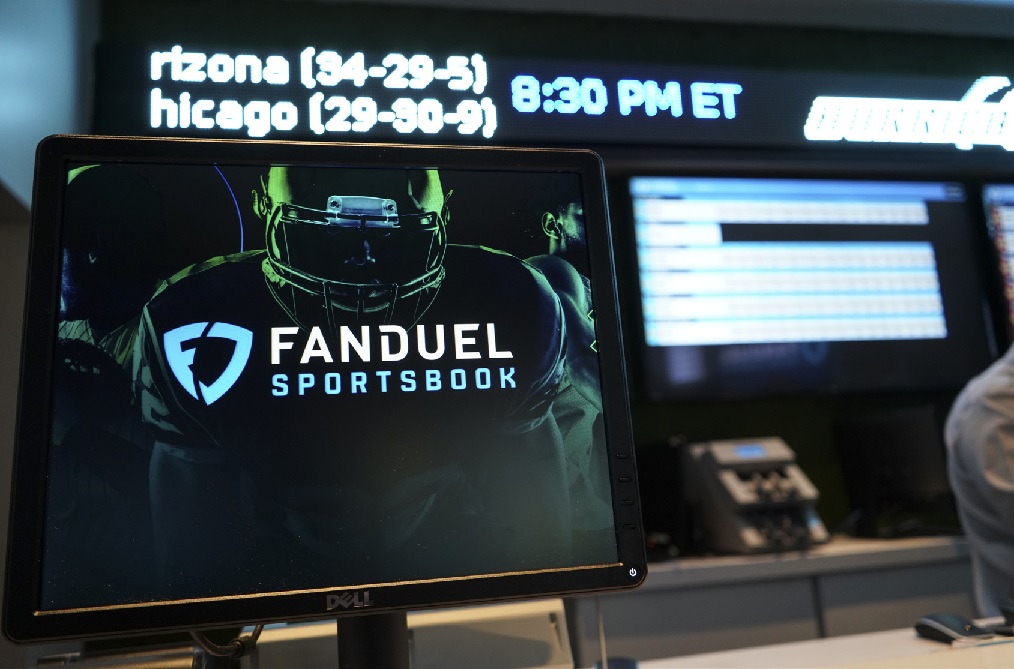 How large of a sports-betting market could Pennsylvania become?
The sky's the limit, in my view. Every month we've set a new record. We only trail Nevada and New Jersey right now but those are much more mature sportsbetting markets, especially Nevada. I believe, in time, as Pennsylvania matures we'll be able to catch those two and the market is going to be huge.
How important of a lifeline have Internet gaming and mobile sports betting been during Covid motivated shutdowns?
Well, it definitely helped while we were closed, having some income coming in, but the online casino was just getting started at that time and there really wasn't any online sports betting going on just then. The major sports in the U.S. were closed also. Now it definitely adds to our financial success and results but at the end of the day, our main focus here is on our guests' safety and our team members' safety, and the cleanliness of the floor—ensuring that people feel safe and are safe. We make sure that's an environment that we're supplying, so it helps us right now but our real focus is keeping everybody safe until we get through this pandemic.
Pursuant to that, how have you revised your slot and table game floors?
Because our floor is not as big as the others' we've made some changes to get more slot machines open. But on the table side it's basically remained the same.
What is your game capacity at present?
For the most part we have every other slot machine open, which gets us to 499 slot machines that are open right now. The tables are still at 50, it's just the number of seats per table is much less than before. We're running basically three people per table game and six at a crap game.
Has the rise in sports betting caused slot or table space to be cannibalized?
It hasn't happened here. We put our sports book in an area where a piece of it was part of our food court, so it didn't infringe into the existing casino space. That size has fit us very well. It's not like a Vegas sports book where people will watch games all day. It's a lot of people coming in and going out, they make their bets, they watch some games, they go out on the casino floor, so it works very well here and it hasn't required us to reduce casino space at all.
With pandemic restrictions, do new slot and table products have a higher bar to clear in order justify floor space?
Because of the type of gaming license we have, our capacity is limited in tables and slots. We already had a really high bar in order to get a new slot product or table product onto our floor because we can't just add more games because we're restricted by our gaming license. We still have the same measurements. Any slot or game product is going to have to significantly grow revenue and profitability. We've always looked at it that way because of the style of gaming license we have here in Pennsylvania.
How has the pandemic affected your slot replacement cycle?
Overall, in 2020, after we've reopened, the preservation of cash is the most important thing through the end of this year. As we're looking into 2021, I think things will get back to normal, not just in slot replacement but all types of capital investment.
What kind of safety measures have you put in place and which ones are likely to be permanent?
The overall cleanliness standards that we've put in place will continue. All of the extra cleaning that we do is something that makes a lot of sense. Certainly, after the pandemic is over, we'll be opening all the slot machines and allowing people to get back to playing all the spots on the table games. But the look of the overall cleanliness of the casino, it's night and day with the effort of not just the crews that do that but the management team, and everybody that pitches in to help and ensure that the casino is clean and safe.
How has your hotel been performing during this time?
We have one of our towers open right now, the Casino Tower, and the weekends are strong, just like it was before the pandemic and sometimes slower in midweek without the groups. We had heavy group business here in the past and that really filled up one of our hotel towers. That tower is closed at this point.
When the pandemic ends and group business starts to travel again, and functions start to happen [again] then we anticipate reopening that tower and starting to sell to those people again.
What other resort features do you have and which amenities are currently operational?
We have our steakhouse open and our food court is open. The pool was closed down for the summer. Obviously it would be closed at this point in time. Also, the fitness room is not open at this point in time. All of the bars, because of the restrictions that we have, are not open either.
Congratulations on joining B Connected. What does this do for your customers?
It's a big benefit. It's definitely going to be the 600-pound gorilla here in Pennsylvania. The corporate-loyalty program is significantly better than what our competitors have. It's very much experiential-based. Players will be able to have free trips to the Bahamas on cruises, to Las Vegas as being part of the program and their level of play. It's a significant advantage to us because the program really gives a lot of great benefits to our customers.