Bill Healey chats with Jment Lim, Founder and Managing Director at Lucky Ruby Border Casino
Back in 2019 I was fortunate to make my way through rural Cambodia to spend a few days at the Lucky Ruby Border Casino, located and Casino, located at a remote crossing on the Cambodia-Vietnam border. As a resident of Las Vegas, and somewhat familiar with the SE Asian casino market, I found this gambling outpost a refreshing change-of-pace. I've recently had time to chat with Jment Lim, founder and owner of two border casinos: Lucky89 and Lucky Ruby.
Can you provide some background on yourself, and what led you into the casino gaming industry?
First and foremost, I would like to thank Casino Life Magazine for taking this opportunity to interview me and allowing me to share my message with your readers.
As a quick overview on who I am, my name is Jment Lim from Malaysia who started off as a mere casino croupier but grew to be a casino owner of two legal land-based casinos in Cambodia.
The overview itself would sum up how I got in touch with the gaming industry which was eventually due to employment. Just like any young adult at that point of time, we were all out looking for opportunities to change our lives. During those years and even till this day, the casino industry was one of the best opportunities to earn a hefty amount each month. This was indeed the pulling factor that drew me and many others like me to start working in the casino industry to be precise.
Little did I know at this point the journey that my life would have taken me on. I'm sincerely thankful for the knowledge I gained over the years by starting right at the bottom of the hierarchy as a casino croupier, and thus rising step by step to eventually setup my very own casino.
In 2011 the Lucky89 Border Casino was started, cementing the fact that I had become a casino owner.
This venture was not at all a bed of roses. From the start however, perseverance and determination led to the success of Lucky89, followed by the second casino that I set up in 2015, Lucky Ruby.
The success achieved through the casino industry ultimately allowed me to do more for society on a larger scale especially within the community that surrounds my casinos. Subsequently this also led to me establishing more businesses in other verticals, primarily in the film industry, all of which are based on a holistic vision, 3 missions, 3 daily objectives for our employees and 7 important values.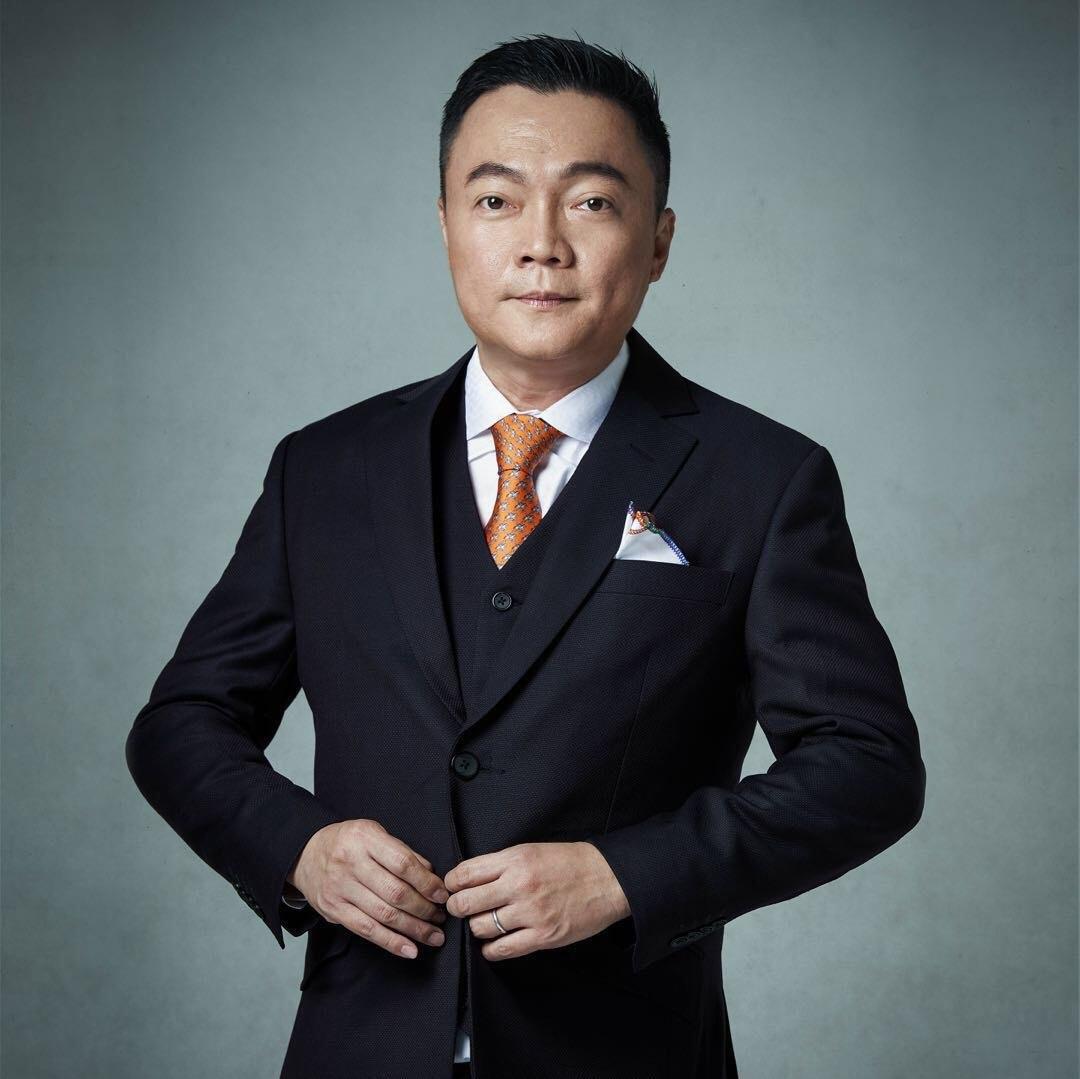 Image: Jment Lim, Founder and Managing Director at Lucky Ruby Border Casino
On 14 February 2020, Lucky Ruby celebrated their 5th Anniversary. What are some of the accomplishments the casino has achieved during this period?
The Lucky Ruby Border Casino just completed our 5th Anniversary celebrations in a grand scale indeed.
The journey that has led us to this celebration has indeed been filled with multiple achievements over the years. From our viewpoint, we see accomplishments or achievements via three factors for our business which are:
• What did we achieve for the business?
• What did we achieve for our employees?
• What did we achieve for society?
As I have mentioned earlier, everything done in my companies are done based on our vision, mission and values. Thus we have to look at the accomplishments of Lucky Ruby in this direction whereby we must reiterate that one of the core reasons that we have a positive name in the industry is not because of our financial status but primarily our efforts towards society, people and our good employees.
Let me share with you about some of the major accomplishments that we have achieved in our perspective as highlighted earlier. In what was primarily farmland before we had opened our doors, we had been able to create an ample number of job opportunities for the local community as well as for those from abroad. This itself in an indirect manner had a positive impact on society as there was now a better way to improve one's living standard. This gave families a chance to be reunited again whereby many often had to travel to the cities for decently paid jobs; now they could work close to home. Subsequently, we have also been regularly active in our social responsibility activities not only within the local community but also to far reaching areas, so that we can help those who truly need to be helped, creating a better life not only for themselves but also their families.
In 2019 when the laws in Cambodia changed, some other casinos had opted to suspend operations, terminate employees and with a handful not even paying the hard earned wages of their employees. However, at the Lucky Ruby, we will never put our employees in a similar situation. To attest to this statement we did not terminate a single staff nor even reduce any salaries for any employee within our company due to the laws change towards online licenses in Cambodia. This is not because we are rich but despite the financial pinch on our company, we value our good employees for all their contributions to our company and this is the way we take care of our employees which is once again in line with our company's mission.
We are fully committed to the vision and mission of our company thus no good employees of ours have to worry about uncertainties towards their future which is also the reason over the last three years we have given out several Million US Dollars as incentives to our good performing employees.
Coming to the anniversary celebrations itself, this year was extra special when the No.1 singer of Cambodia, Mr. Preap Sovath had taken stage at the Lucky Ruby Border Casino to join in the celebrations of the night. This was indeed not something common at any casino, but we did it in style at the Lucky Ruby. We were also joined by some prominent VIP guests that had travelled all the way from Europe to join in the celebrations as well.
Cambodia's Svay Rieng Province has a busy border crossing on Highway 22 in Bavet where many people cross when traveling between Phnom Penh and Ho Chi Minh City (Saigon). Bavet has been an established casino gaming location for many years. Lucky Ruby however, is located at a more remote crossing point in Svay Rieng at the Prey Vor-Moc Hoa Border. What was the draw to developing in this remote area?
This was indeed an unprecedented decision if we were to solely look at it from an operational and financial stance in setting a business or so be it even a casino!
Most individuals in my position at that point of time would have chosen a buzzing border location to set up their casino such as Bavet, Poipet and many others. However, for me, it was about doing things in a way that was not common but would be successful in the long haul. No great company that exists today was created based on a common business model, but was more towards taking a different approach towards the same objective.
Standing in this location that was surrounded by paddy fields, buffalo's moving in herds and the farming community that was around us. This border was at that point something that was tens of years away from being a suitable location for a casino. Thus knowing that, starting a casino from scratch would indeed take time to grow both in terms of stability and trust from players. Taking into account the best practices already done where others set up at border location, I launched Lucky 89 back in 2011 to slowly let my new business grow.
Only about 3 years ago, the road that we travelled on to get to the casino was very challenging in view of the muddy patches formed thus rendering the road inaccessible during bad weather. All of these have recently started to change with rapid developments in the area, leading to proper roads being built, a major immigration and custom depot being built in line with the internationalization of the current border crossing. These activities increased the potential for the location in the days to come.
Thus coming back to your main objective of the question, what drove us to set up in this location and this would be simple which is I wanted space for my casino business to grow with lesser competition this allowing me to both manage and learn the trade better and at the same time build trust with potential players coming in to play at my casino.
When I visited the Lucky Ruby Border Casino in early 2019, immigration on both sides of the border was really intended mainly for Vietnamese and Cambodian. Would I be correct in assuming the focus for Lucky Ruby is for Vietnamese players?
We don't per say target Vietnamese customers directly but this is more towards practicality as we are located along the border at Vietnam thus the majority of players would be Vietnamese.
However, we do get our fair share of foreign players as well at the casino. As we are not only a casino but have hotels and other facilities incorporated in our location thus it is also a tourist spot as well. However predominantly the players are mainly from Vietnam.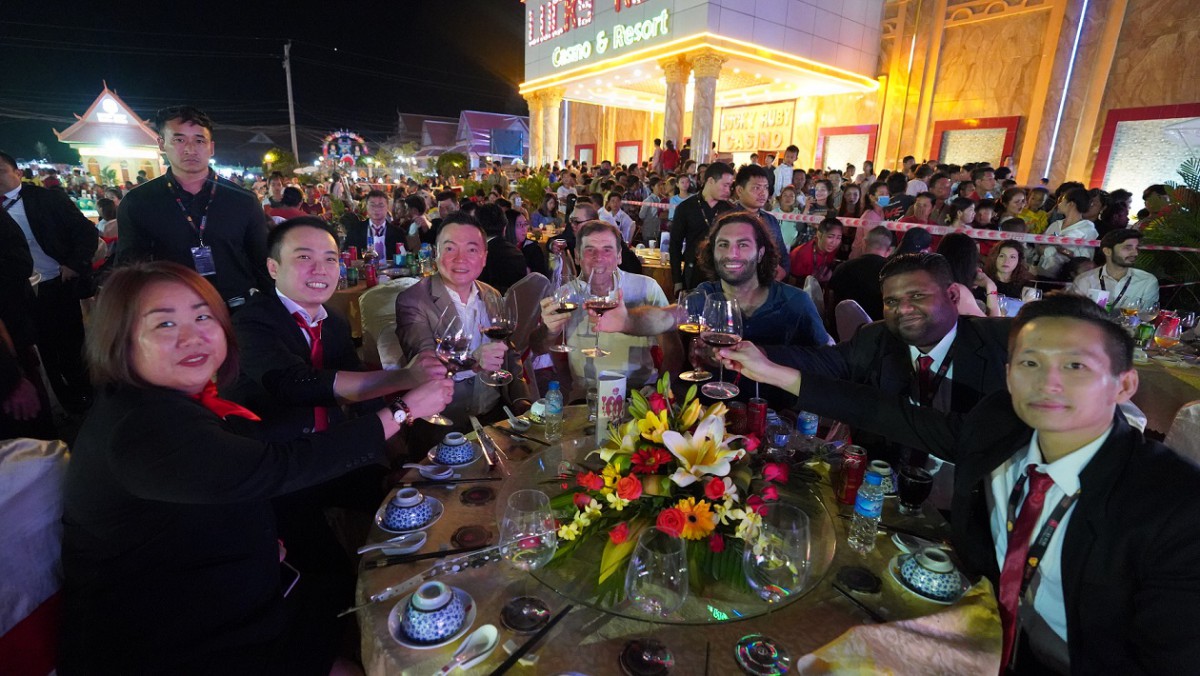 The casino just went through an extensive expansion project. What was included in the new expansion?
Well this question would need to be answered with a pinch of salt indeed. Originally we had various additions that were part of the pipeline to be developed in the area such as Cambodia's Largest Exhibition Hall, advanced facilities for the gaming industry, a diverse modern mini IR concept environment was a part of the planning. However due to the laws that have changed recently in Cambodia, we had to go back to the drawing block to redo our planning in order to make sure what we did would be suitable with the current situation in the market.
With the casino's expansion, do you expect a broader range of nationalities visiting Lucky Ruby?
We personally have seen a small influx of other nationalities already coming to our casino even with the current status of the border.
The prospect of more nationalities is something that is yet to be seen but would certainly be a high possibility in view of the impending status change of this border crossing to an international border.
In my visit last year, I noted almost all of the gambling is on table games. What are the patrons favorite table games?
Well that goes more towards player preferences. We as casino need to provide the table games that are suitable with the player preferences in order to give our player the best experience when they are enjoying at our casino.
Bai Buu, Baccarat, Fan Tan, Tai Xiu (Sic Bo) and 3-Card Poker are some of the primary games enjoyed by the players at our casino.
We were actually the very first casino in the whole world to introduce a progressive jackpot for Baibuu which is a very famous Vietnamese table game commonly seen at casinos bordering Vietnam. This has indeed been a hit with our players with a good number winning big through the jackpot.
Does Lucky Ruby run tournaments, and if so, could you give an example?
Well if we are referring this to the context of a poker tournament then the answer would be no. However, we have our own twist at some of our tables which are more popular with the players in terms of jackpots. That being said, The Lucky Ruby Border Casino itself is the home of the world's first Bai Buu Jackpot.
We have created our own version of a progressive jackpot for our baccarat tables that is indeed pretty popular with our customers. Both the Bai Buu Jackpot and Baccarat Jackpot have their own unique twists on them that would not be available elsewhere but indeed has made many customers go home winning big indeed.
This itself shows that at our casinos, we are 100% fair and we are happy indeed when our players manage to hit the jackpot. In the casino business, this is something that is fairly common whereby someone wins and someone loses where in this context sometimes the casino wins and sometimes the casino loses.
On that note, this would indeed be a spoiler as we have recently created a tournament version for another game that has grown in popularity within the market which is the fish machine. We will soon be launching an all new fish machine tournament at our casinos.
In line with our company values, we consistently strive to come up with new ideas and models for not only tournaments but various other games, events or activities that would bring more joy to our customers as that's what we in the casino industry need to be doing.
Aside from the Casino, what non-gaming activities draw customers to Lucky Ruby?
We developed the Lucky Ruby over the years to cater to various elements similar to an IR concept but on a humbler manner in view of our own space limitations.
Thus we have embedded within our location various facilities that are commonly another drawing factor for both the players as well as non-gaming customers. These facilities cover our Karaoke rooms, Skybar, Authentic traditional Khmer massage and spa, restaurant as well as our very own disco that goes by the name of "Go Party Disco" and self-proclaimed as the smallest disco in Cambodia.
The presence of these facilities allow multiple verticals within society to have more options in terms of unwinding or simply chilling out.
Other elements in the area also play a strong role in bringing customers towards our non-gaming facilities which primarily is from tourism in the area focused along the 100-year pagoda, thus our hotel facilities and restaurants fit in well to this requirement. The bustling border also recently saw the Lucky Ruby becoming the pit stop for the HungHau and Mekong Caravan tours respectively along with their corporation with a local rising tour agency, JCY Tours that specializes in tours from Vietnam to Cambodia by utilizing the border at our location.
Noting from the casino's YouTube channel, there are Incentive Days. What is involved with these Incentive Days?
These incentive days conceptualized in line with our company's mission in order to create a better life for our good performing employees and their families.
I'm pretty sure there are no companies in Cambodia (maybe the world) that share up to 40% of its profit with all good performing staffs with no strings attached.
I would like to thank Jment Lim for taking the time to chat, as well as the management and staff of Lucky89 and Lucky Ruby Border Casinos for their hospitality during my stay.
This interview was undertaken earlier this year and originally published in Casino Life Magazine June 2020