Steve Bonner, President at Seminole Hard Rock Hotel & Casino Tampa, takes Casino Life inside this upgraded resort casino. By Damien Connelly
I flew in to Tampa on the red eye from Las Vegas. I wasn't hopeful. Tampa? What did I know about Tampa? It's in Florida and … in truth, that's all I knew. Oh, and that people go to Florida either to have a family vacation or to retire.
Then I got a proverbial waking up, even if my eyes were still red. What a city. It might well be the best kept secret in the U.S. Tampa has a lot of assets that make it a great city. The Seminole Hard Rock Hotel & Casino Tampa ("Hard Rock Tampa") may well be Tampa's best asset. Hard Rock Tampa is one heck of a resort. It is a destination property you won't want to leave.
I thought Las Vegas was untouchable for having a great time while in the U.S. Wrong! Tampa has great quality and variety of entertainment for all the family. And — trust me, this is the best part — it has Southern Hospitality. People couldn't be nicer and more welcoming. That's the staff in Hard Rock Tampa as well as the customers.
Orlando is next door to Tampa. Orlando developed on the back of theme park fame. Its tourist offerings have broadened immensely over the years to now attract foodies and craft beer lovers, shoppers, sports fans and museum-lovers. Additionally, this area of Florida has great golf courses. Both Orlando and Tampa have national and international airports providing excellent air connections.
Tampa Bay, as the name suggests, is on the coast and has a variety of activities including entertaining aquariums and marine rescue centers. Tampa also attracts large sporting events — WrestleMania 36 will be held in April 2020 in the city. WrestleMania has grown over the years into a week-long extravaganza of 'sporting entertainment'.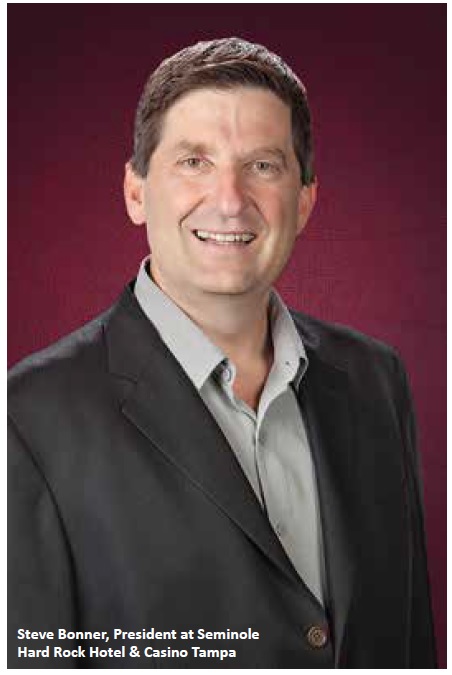 It will create a demand for up to 50,000 visitor rooms and deliver an estimated economic benefit to Tampa of $185 million = comparable to a Super Bowl. Speaking of which, Tampa will host Super Bowl LV in 2021. There's a lot going on in Tampa.
I thought New Orleans was as good as it gets for a European visiting the U.S. for a culturally astute party location. I was wrong again! Tampa as a chillax destination, better than New Orleans in my opinion. For people with an interest in such, the Chihuly Collection is on the other side of the Bay in St. Petersburg, over the bridge. Dale Chihuly has, over the years, crafted some of the world's most stunning glass sculptures. On the subject of crafting Tampa Bay now has 46 local craft breweries and the cocktail scene in the area is seeing a renaissance.
There are few places better than the recently upgraded Hard Rock Tampa to experience Southern Hospitality and unwind from the rigours of daily life. I can't remember sleeping so well. The beds in Hard Rock Tampa's AAA Four-Diamond rated hotel are seriously comfy; why they call it Sleep Like A Rock® bedding. The Rock Spa® has some really great treatments to help you chillax. It wouldn't be a Hard Rock if there wasn't music playing throughout the property…there's even music underwater in the outdoor pools that are next to the Rock Spa. In-room there are lots of musical options unique to Hard Rock properties, such as Sound of Your Stay® WAX® where a Crosley turntable is
brought to your room with a carefully curated collection of 10 iconic vinyl records. Or my favourite, Sound of Your Stay PICKS® where guests choose a Fender® guitar to play during their entire stay.
In-room there's also the Rock Om® yoga experience (available at Hard Rock Hotels worldwide), which I got addicted to very quickly and did several times each day. Property-wide, the food is delectable. In Las Vegas, I'm often disappointed by the quality of the food. In Hard Rock Tampa I was overjoyed. So much so that I must've put on a couple of pounds just at Council Oak Steaks & Seafood fine dining restaurant.
Council Oak Steaks & Seafood has Walter Apfelbaum as its Executive Butcher – yes, Hard Rock Tampa has an Executive Butcher. Walter is from New Jersey, spent time in Denmark, Italy and Germany (not a huge surprise given his family name) and oversees butchering throughout Hard Rock Tampa. In the evenings, Walter can be found in Council Oak. Hard Rock Tampa's F&B options are wide and varied; more than enough to cater to all tastes. The entertainment is… well, this is a Hard Rock property.
And and and...better I let Steve Bonner, President of Hard Rock Tampa provide the details before I  get carried away with myself!
Hi Steve and thank you for your time. What path have you taken that brings you to being President at Hard Rock Tampa?
I came to Seminole Hard Rock Tampa after serving as General Manager and President of Seminole Casino Coconut Creek for 16 years. During that time, I was responsible for managing the evolution of what was a small gaming facility into a major South Florida casino, dining and entertainment destination, with nearly 2,000 slot machines, five restaurants and a 1,200-seat event center (The Pavilion) for concert and comedy performances. To that end, I want to thank the Seminole Tribe of Florida for giving me the opportunity to lead this incredible property.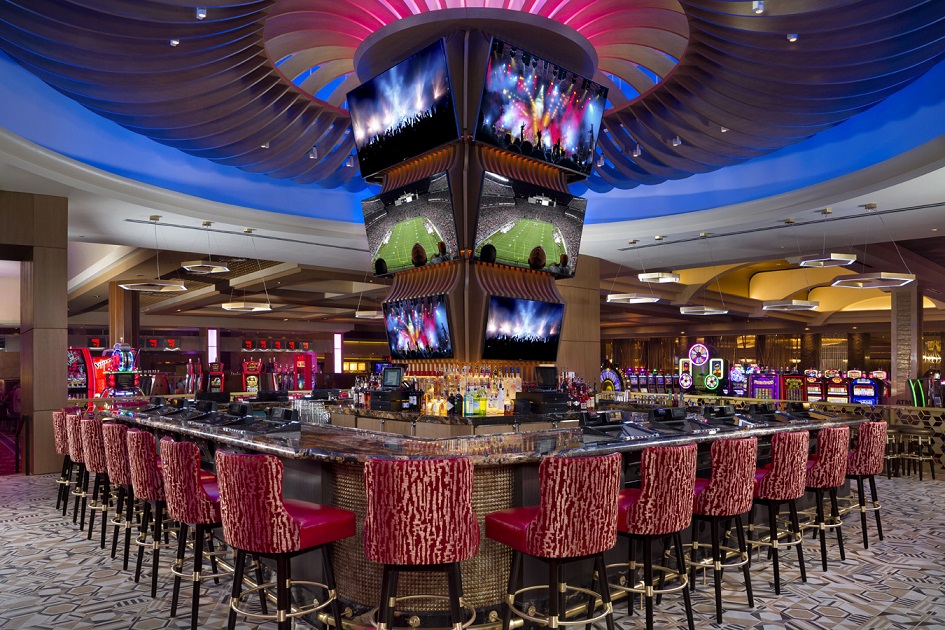 How does Hard Rock Tampa compare with other resorts you've worked in?
Strictly from a size and success standpoint, Seminole Hard Rock Tampa is vastly different than where I came from. Clearly, there is more to manage/oversee across the board.
Hard Rock Tampa was a successful resort casino. Why did the Seminole Tribe of Florida decide to upgrade this resort?
We were already one of the largest and most profitable casinos in the country, but we wanted to increase our entertainment and dining options, while helping attract guests from throughout the country and around the world. The property's expansion continued the Seminole Tribe of Florida's ongoing economic investment with the city as The Seminole Tribe of Florida is one of the largest employers in Tampa Bay.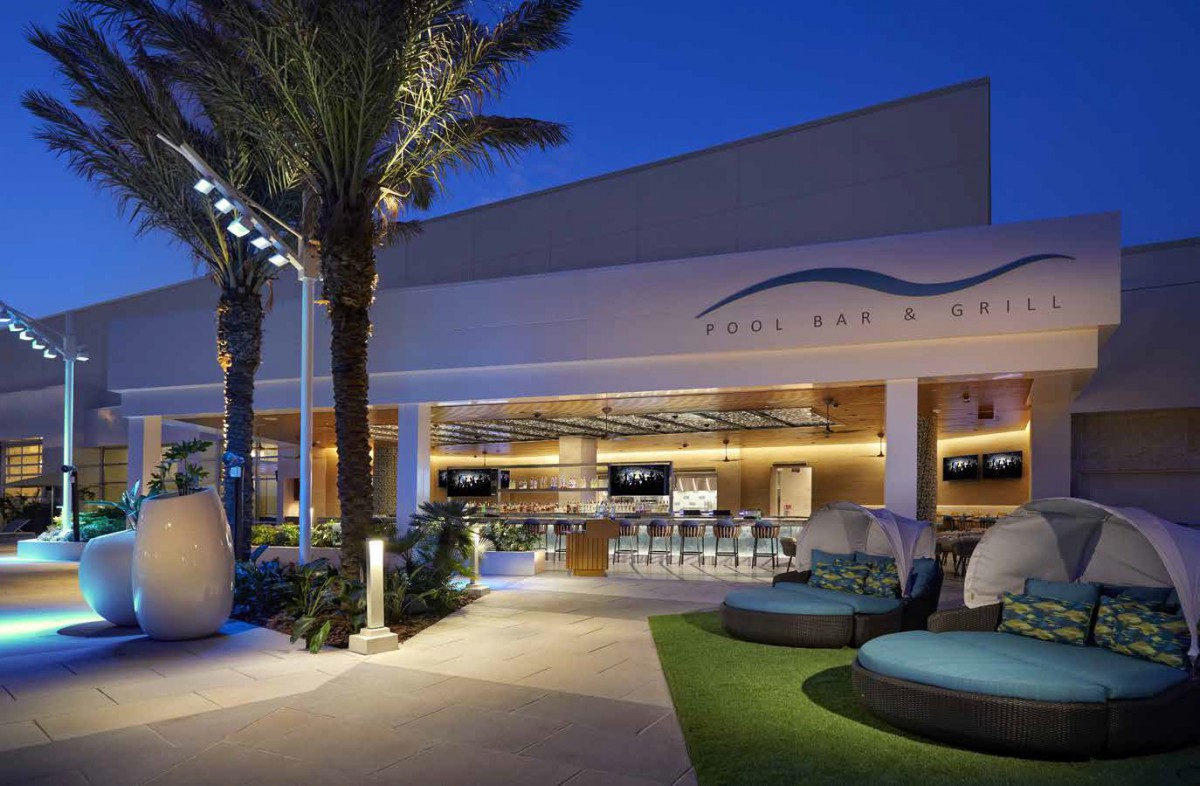 What was upgraded?
The extensive renovation included a new, 14-story hotel tower, offering 562 additional hotel rooms and suites; three ultra-lavish pools; and a 26,000-square-foot Rock Spa® & Salon equipped with 13 treatment rooms, including a Rhythm & Motion room, Hammam Ritual room, two VIP suites, a hair and nail salon, barbershop and co-ed aqua lounge.
The 223,900-square-foot casino includes an additional 1,000 slots and 41 table games throughout its new gaming spaces, bringing the completed gaming experience to nearly 5,000 slots, 179 tables and a state-of-the-art poker room with 46 poker tables.
Hard Rock is an iconic brand. What elements of Hard Rock Tampa best enliven for customers the Hard Rock brand in your opinion?
Here at Seminole Hard Rock Hotel & Casino Tampa, we have some really unique music and entertainment-related offerings that local residents and tourists will not be able to find anywhere else in this city and surrounding areas.
These offerings make the Hard Rock brand stand out in a thriving city such as Tampa.
Our brand amenities are key when it comes to sharing the legendary Hard Rock vibe with our guests. No matter which Hard Rock property visitors travel to, they're going to be greeted with the same brand offerings. The brand is continuously exploring ways to incorporate music into guest experiences. Our guest-centric musical journey began with The Sound of Your Stay, which has now expanded to three programs which allow guests to get up close and personal with their favorite music.