Interview with Andrew MacDonald, Corporate Senior Vice President and Chief Casino Officer at Las Vegas Sands Corporation, Marina Bay Sands, Singapore By: Victor H Royer
I remember the first time I was in Singapore. It was 1969, and I was a sprightly young lad, still quite unsure of many things in life, and all too eager to experience it – all of it – and everything else in between. We arrived there in July, from Europe, via Iraq, Iran, and India. By the time we arrived at the famed Raffles Hotel, I considered myself a man of the world – although, as I said, I was still far from a man in the truest sense of the word – worldly, or not.
My youth was perhaps telling on everyone around, except, of course, for me. I sauntered about like someone who was truly a world-traveller, which, in a sense, I actually was. The world had been my oyster from the time I was very young – so young that I was a baby when we first travelled the world. Later, in my early teens, I experienced the thrills of young love on the Orient Express, from Istanbul in Turkey to Berlin, and points beyond. But that's a story for another time.
My fondest memories of Singapore were from my stay at the Raffles Hotel, more specifically the Raffles Bar. Not only did I enjoy being there, and slinging the Singapore Slings – even though I was perhaps too young to have them, but I did anyway. The one moment that still sticks in my mind is sitting in the booth favoured by Ernest Hemmingway when he stayed at the Raffles Hotel, and spent time at the Raffles Bar. It seems I once accidentally sat in that booth, ordered a Singapore Sling, and was later told by the waiter that I had been sitting in Hemmingway's seat. Whether this is indeed true, or not, I don't know. I simply remember that I was told this when I sat in that booth. To this day I fondly remember that moment, and I certainly hope that the story told to me was true, and that – in some way – I share a sense of kinship with Hemmingway.
Later we went on to Australia, and then, later still, to many other points in the world. But it was that stay in Singapore that I still remember so vividly, because of the connection with Hemmingway, whose works I have read, and later studied at the University as part of my degrees, one of which is in English Literature.
When the Marina Bay Sands Resort was built in Singapore, that too brought back many of these memories. The awesome structure of this resort destination and casino is now world-famous, of course.
When the opportunity arose for me to interview Andrew MacDonald, the Senior Casino Officer at the Marina Bay Sands (MBS), it once again brought back for me those remarkable memories I experienced, now so many years ago. Here at Casino Life magazine we pride ourselves on showcasing the best gaming properties in the world, and conducting in-depth and meaningful interviews with the top leaders of the gaming industry worldwide. We therefore asked Andrew a series of questions which we hope will be not only interesting, but enlightening, especially in the current world climate. So, here's my Interview with Andrew, presented in full, and unedited in content: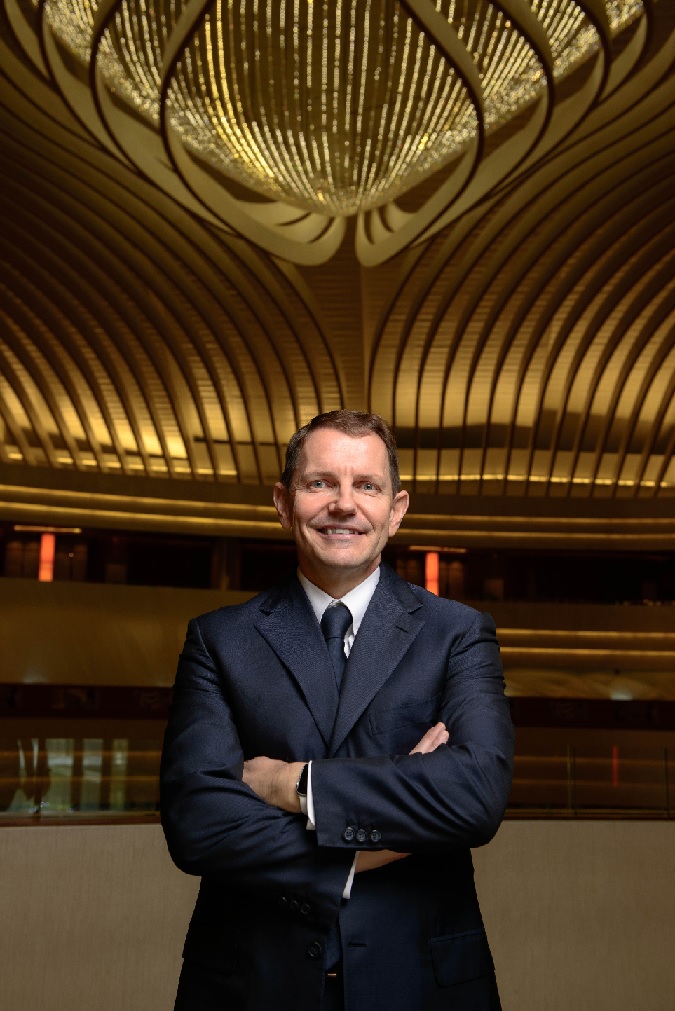 Andrew, first I want to thank you for taking the time to speak with me. As you know, Casino Life Magazine takes great pride in interviewing leading industry CEOs and Senior Level Management to better understand both the companies that they work for or own, as well as what are the key attributes for their success. Please tell our readers about yourself and your role at Marina Bay Sands.
I am responsible for all facets of casino operations across all properties belonging to Las Vegas Sands Corp. Among other responsibilities, I evaluate the casino performance of each property and work with segment leaders and the global gaming operations team to analyze financial results and statistical data. I also provide strategic recommendations to executive management.
What has been the approach employed by the MBS in the current gaming climate? Specifically, how is the slow-down in Macau, and China, affecting the MBS? Has there been a noticeable impact on the MBS? If yes, or no, please elaborate.
In today's gaming climate, I think it's best to be cautiously optimistic. We have had a phenomenal success story over the last six years and are now the market leader in both VIP and Mass segments. China continues to undoubtedly be one of our top markets and we see growth in the mass segment, which is pretty on par with strong contributions from other regional markets like Indonesia and Malaysia. The softening in the China VIP segment is definitely more evident in Macau than in Singapore but in general, the austerity measures in China have affected everyone in the past few years.
It is a good time to re-focus our efforts on optimization and cost-efficiencies, and do more with what we have.
Creating an enjoyable fun and relaxed environment is an important factor in Leisure and Entertainment venues. How is the MBS positioned today - especially in the light of the two most recently opened casinos in Macau: Wynn Palace, and the Sands' own Parisian?
The Parisian Macau is built on a thematic approach – similar to the Venetian Macao – and is designed to attract the Chinese mass market.
Marina Bay Sands is a compelling attraction in its own right - it boosts a stunning architecture that has redefined Singapore's skyline and transformed the city's tourism appeal. In terms of its design, experiences and offerings, Marina Bay Sands is also more cosmopolitan, cutting-edge and modern. For that reason, our audience is really the savvy global traveller, whether it's a MICE-focused delegate, a gamer, or a dining aficionado.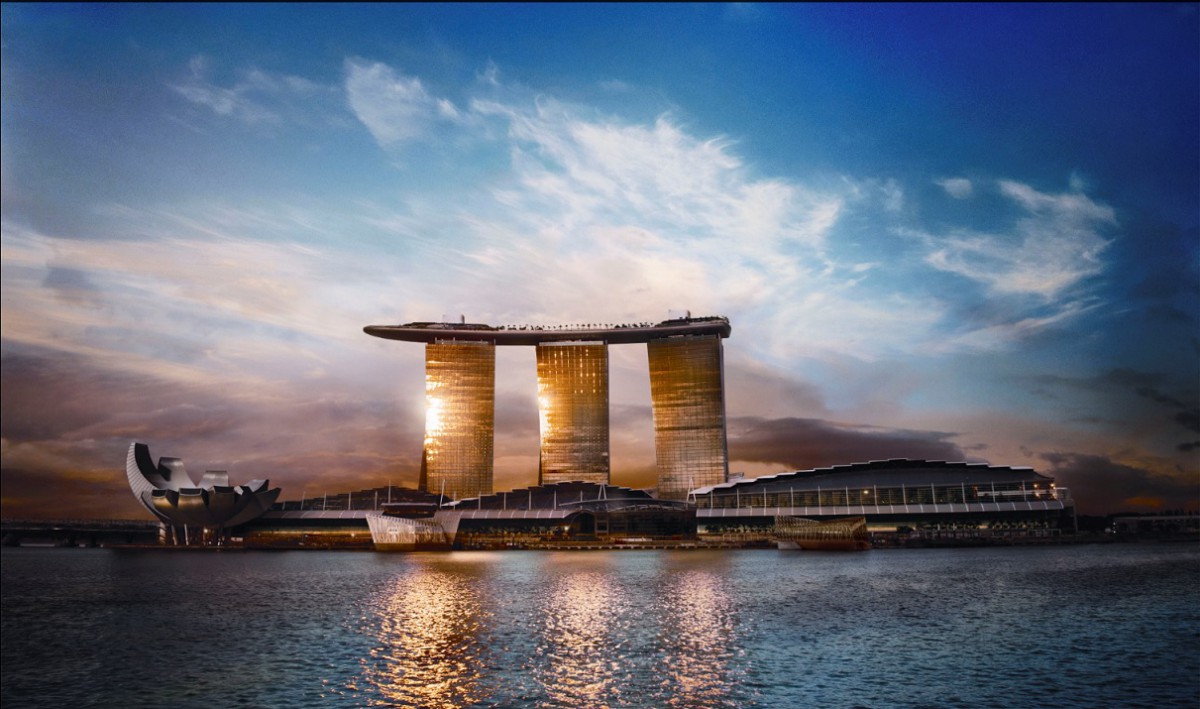 Will there be a cross-purpose conflict with the MBS and the new Parisian? Aren't they – in some way – after the same market?
As above, the Parisian Macau is designed to attract the Chinese mass market. As mentioned earlier, for Marina Bay Sands, that's just one of our top mass markets, and we have other strong mass markets. All our sister properties are uniquely themed and differentiated in their own right. We build a strong brand, and customers travel to our new properties to experience different product offerings under our same brand Las Vegas Sands.
What would you say makes the MBS unique as a choice in casino destinations in the region?
The beauty of Marina Bay Sands lies in its integrated resort model, rather than the success of any single component. That's what makes us attract repeat visitors over the last six years.
How has the MBS evolved in recent years?
We have been committed to reinvesting in the entire property over the years. You'd see new brands pop up in the retail mall, with luxury stores expanding into triplexes and duplexes and bringing entire collections in a way that hasn't been seen before in other malls in Singapore. delegates continue to be drawn to the award-winning Sands Expo and Convention Centre, which has a track record of hosting new-to-Singapore and repeat shows. It's also why we continue to refresh all around the property, whether it's creating a new Light and Water show next year, or bringing in blockbuster entertainment and exhibitions all year round.
It's been a continuous evolution at Marina Bay Sands – simply because the business doesn't stand still and never settles for second best.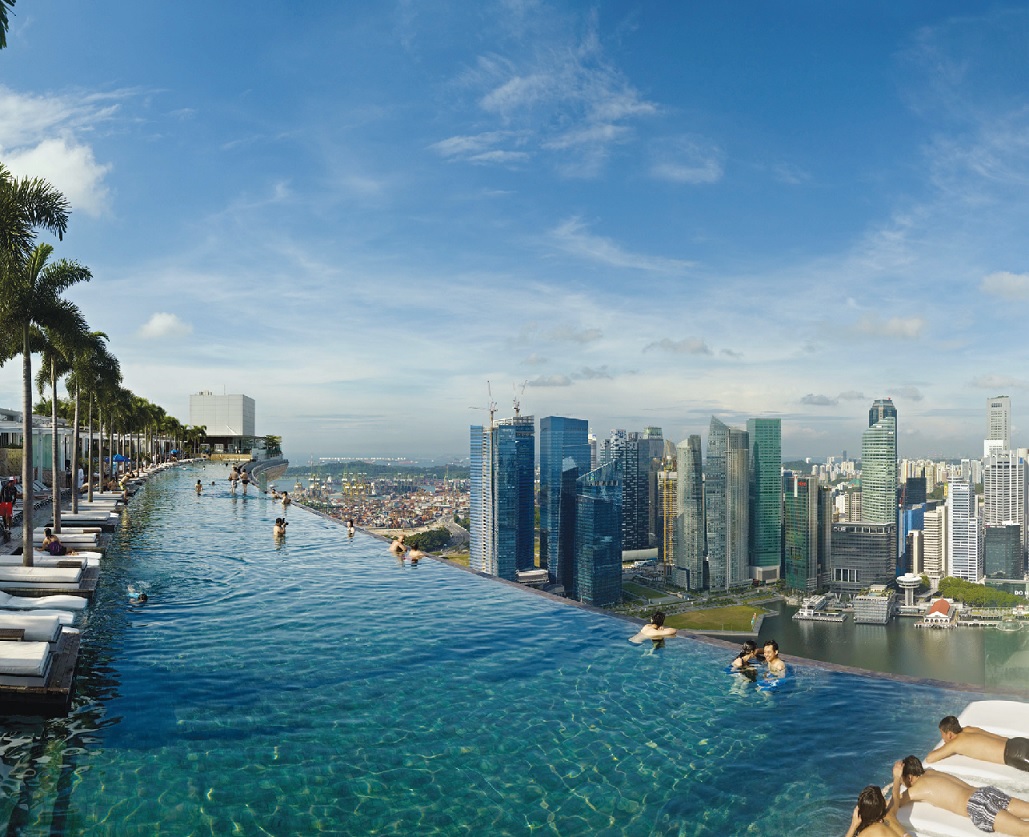 Is it possible for the MBS to have further expansion of the gaming floor? If yes, how, by how much, and when? If No, then why not?
It's not so much about physical expansion, as it is about doing more with what we currently have.
The gaming area in Marina Bay Sands is 15,000sqm, which is less than 3% of the entire footprint of the IR. Right from the start, one of our commitments is to have the physical facilities of the casino be a small proportion relative to the Hotel, MICE, The Shoppes, F&B, Museum and entertainment footprints. So really, it is not so much about physical expansion, but doing more with what we already have. We have phenomenal gaming optimization and operations teams who work together to strategically introduce new products and diversify, optimize game mix, casino layout, and set optimal pricing strategies etc. We leverage technology and automation where possible to innovate and drive operational efficiencies which translates to better processes and profitability.
How has the MBS developed over the years in its ways of providing promotions and incentives to its customers in this digital world of Facebook and Twitter?
Marina Bay Sands taps on social media in a way that most brands do – to connect with digitally-savvy consumers, especially the millennial travellers. In establishing their presence in the digital space, different business units may have varying strategies and tactics on social media, depending on which platform works best for their audience. For instance, MICE will tap on LinkedIn and Twitter to engage with delegates while they are on property. Retail will use style influencers to promote new experiences and offers, while F&B may find it effective to leverage on the heavy use of food photos and images, as well as working with food bloggers.
On the gaming side, we find that nothing beats the traditional face-to-face interaction with our customers. In this sense, loyalty programmes are more effective, targeted and measurable than a broad social media strategy.
What is the split between local, tourist and travelling business guests for which the Casino caters?
We have a fairly good and balanced split between locals, and foreign tourists.
Does the general tourist and business traveller bolster the casino revenue, or is the market more geared toward the real gamblers, such as the "whales" from China?
Again, China is one of our top markets, but our market is somewhat different from Macau's, where you would see the more serious gamblers from China head to. They are there for the gaming facilities mainly. Our foreign gaming market is strong, but the tourists we have are here also for the rest of the non-gaming amenities such as entertainment, dining and retail.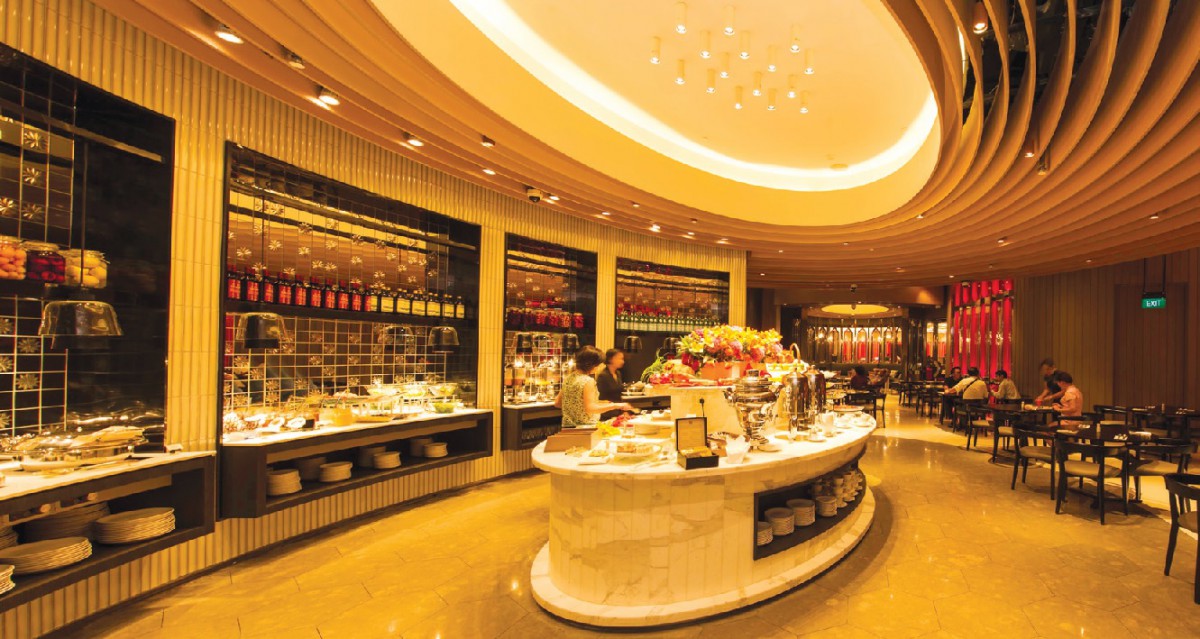 How have the private gaming suites helped the MBS?
It is necessary, just to stay on par with competition. There are private gaming suites across our properties in Macau and Las Vegas, and in competitor properties too. VIP players look for aspirational gaming spaces; they love the privacy and exclusivity that private gaming suites offer. The VIP segment has generated a good revenue stream for us consistently, and a sizeable percentage of casino revenue comes from our VIP Paiza suites.
Does the MBS offer complimentary suites and amenities to the High Rollers?
As part of our marketing strategy to attract the VIP players, once they sign up on our Rolling Programs and reach a certain level of play, they will be extended complimentary suites and amenities.
What about the general guest, such as the traditional tourist – what do they get? Or can get? And how would they get it?
They can sign up for our Loyalty Club memberships. We have the Sands Rewards Lifestyle for the non-gamers, the Sands Rewards Club for mass players, and Paiza membership for VIP patrons. Once they do so, they can spend, and earn points and redeem for retail spend and gaming play.
MBS has one of the most robust Baccarat operations in the Asian market. How was this accomplished?
Through a good combination of game variety, product innovation and pricing strategy. We have several Baccarat variations priced differently and located at different locations with the right supply to strategically target different segments of patrons. We have the right service levels at the right locations for the different pricing levels. Our gaming optimization team helps figure out all this so that we know how to cater to different demands of the market. Our Marketing team then increases the awareness of the game and its variants through campaigns and tournaments.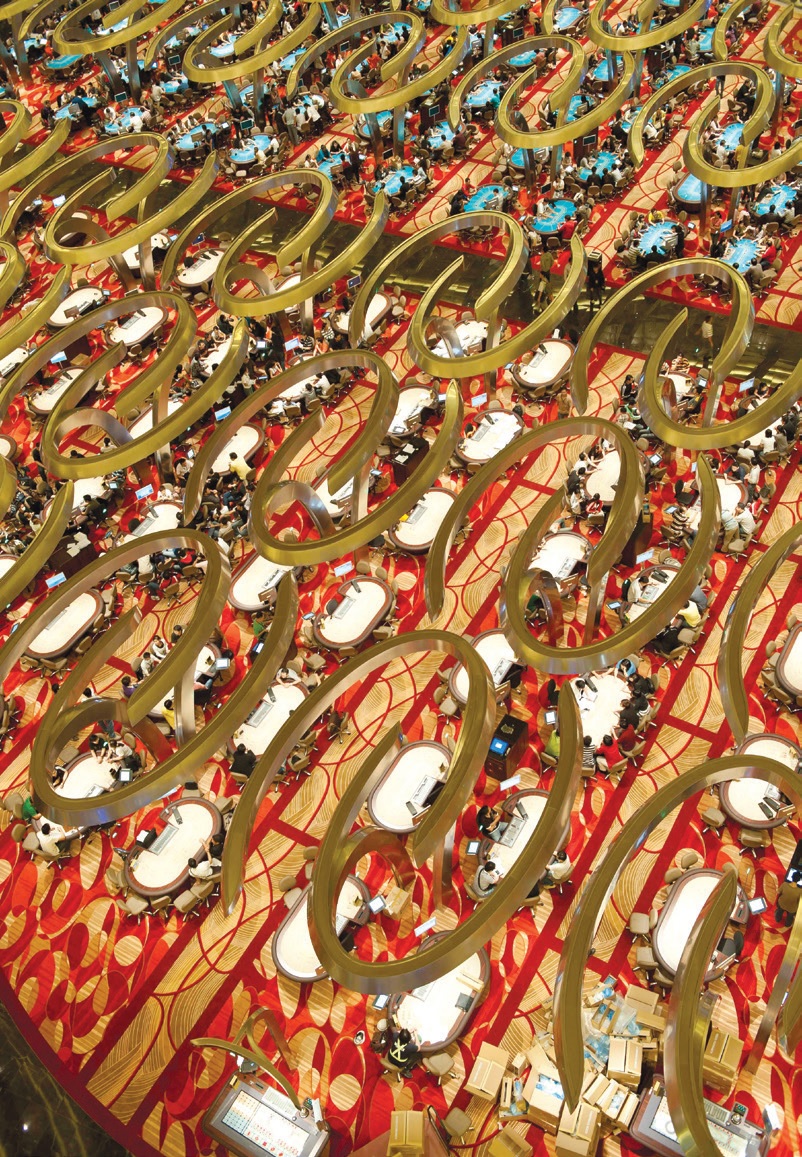 Is there now some danger of Baccarat play attrition to the Parisian in Macau, or to Wynn Palace?
If you are asking if there is a cannibalization effect, I would say no. We have different target customer segments, and if anything, I believe with every new property, we grow incrementally as a whole.
What are the other popular card games offered at the MBS, and is there any variation in preferences that you are aware of between the MBS and Macau?
Megalink Texas Hold'Em is pretty popular at Marina Bay Sands. It's a variation from traditional Texas Hold'Em. As for the difference in game preferences, we have a much stronger ETG and Slot patron base compared to Macau, where patrons gravitate towards Baccarat and SicBo.
Why is there no traditional Poker being played at the MBS?
It's all about utilizing gaming space most optimally and efficiently. We already have a good mix of games, and stronger game types that we channel our resources and efforts to.
What is your policy of trialling new games and EGMs?
We monitor the lifecycles of all our existing games and decisions to remove some of them, extend others or introduce new games are made from there. To be ahead of the game, we constantly innovate and offer Sands exclusive games as a differentiator to maintain our competitive advantage. After all, change is the only constant.
Promotions and incentives are an important mix of patron loyalty. What are the provisions like at the MBS as far as prizes and rewards for patrons?
We have a strong loyalty program. Patrons are rewarded with what we call Sands Dollars and these can be used in our Retail outlets in the mall, and they can be redeemed for more free play. We have games, lucky draws, earn and get programs, and tournaments. We are proud of the Global Grand Dragon Master Baccarat Championships, and have been growing participation three fold from when we first started in 2012 to today. The tournaments that are conducted across our properties in Singapore, Vegas and Macau have a prize pool in excess of SGD$12M.
Quality and affordability have been two key words associated with food and drink at Casinos, catering for many of their local regular patrons as well as visitors. What is the MBS's approach to food and beverage?
We constantly refresh our dining concepts at Marina Bay Sands, whether it's tweaking existing menus, bringing in a new celebrity chef or retail outlet, or simply offering more cuisine diversity that caters to different palates and price points. Within the casino floor, we are also constantly reviewing what works and what doesn't, in order to serve our patrons better.
Thank you, Andrew, for your time, and for sharing this with us, and the readers of Casino Life magazine.
Andrew and the Staff at the Marina Bay Sands are gracious hosts, and all have cooperated with my requests marvellously, and I wish to thank them all again for their kindness.
And so, as the sun sets on Singapore, I too sadly sleep on my fond memories, think of my time there, and all the wondrous things that I saw and experienced, as a young man, and now. I wish you all a good time, and great joy!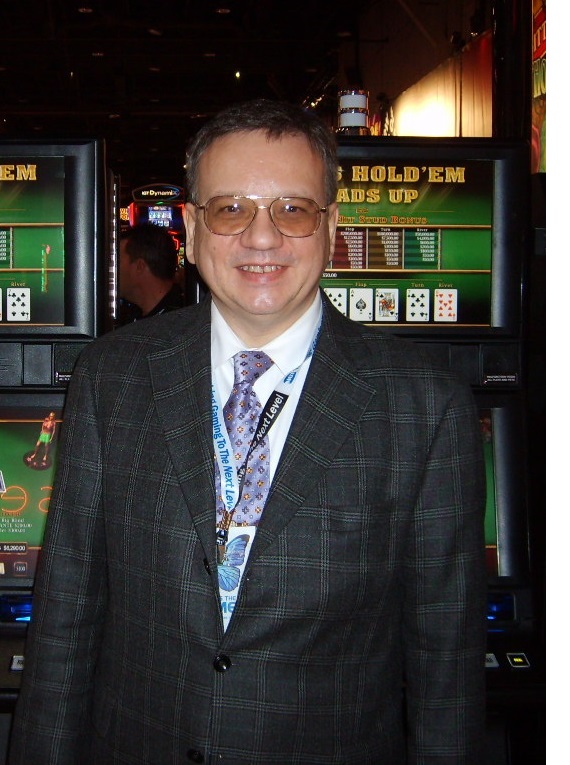 Victor H. Royer
Victor H. Royer, known as Vegas Vic, is the author of 48 books, and more than 4,000 articles on casino games and gaming. He is also the President of Gaming Services and Research, established in 1984. Publicly, he is mostly known for books, articles, and columns on casino games and gambling, such as Casino Secrets, Great Casino Slots, Great Gamblers: True Stories and Amazing Facts, but he is also the author of several titles of fiction, including the Western: Riders on the Wind, and the action romance: Another Day. In his capacity as a confidential research consultant, he has profiled most of the major casinos in the United States over the past 30 years, and has authored and researched hundreds of confidential industry reports for both casino operators and gaming equipment manufacturers.