Bill Healey chats with Augustine Casino's Jef Bauer
Southern California's Coachella Valley is well known for its many golf courses, its eight casinos, multiple music festivals, and notably as a winter destination for vacationers from Canada and the northern states. It is also home to the Augustine Band of Cahuilla Indians' Augustine Casino.
Augustine Casino was the first modern-day business enterprise of the Augustine Band of Cahuilla Indians when it opened in July of 2002. Though a short two hour drive from Los Angeles, the casino remains a draw for locals within a 15-mile (25km) radius.
Casino Life Magazine was fortunate to catch up with Jef Bauer, the general manager at Augustine Casino.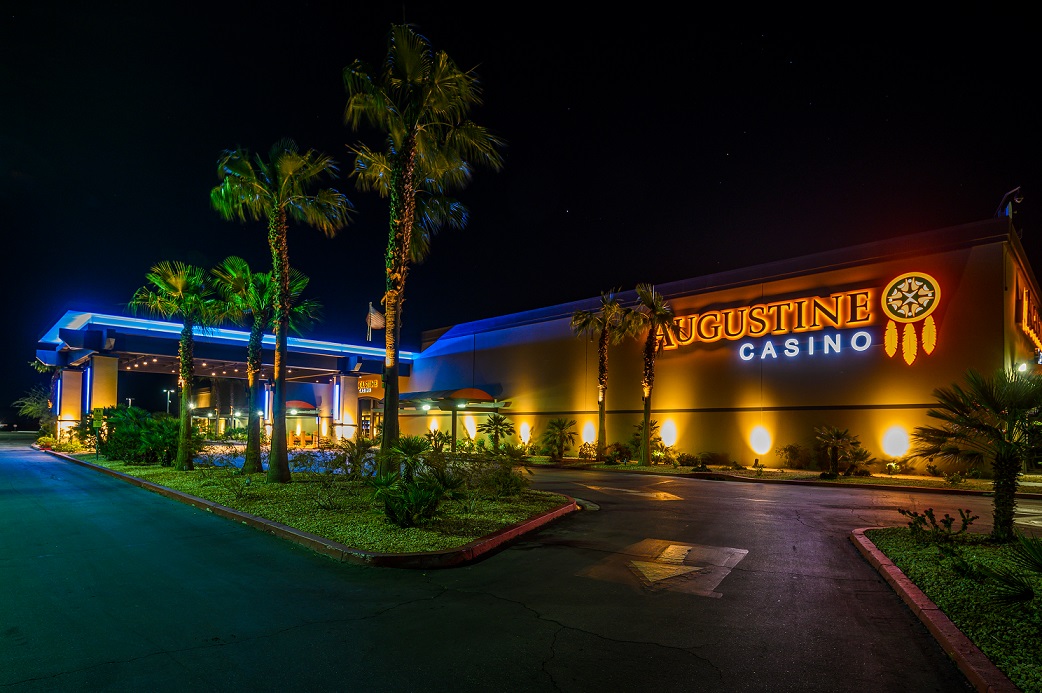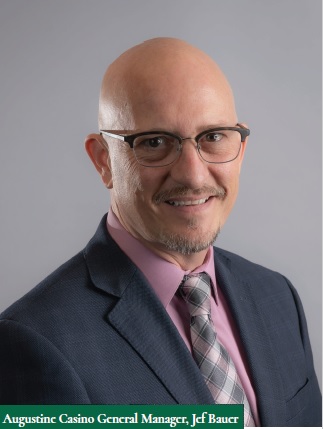 Could you give us a bit of your background and how you got your start in the casino gaming industry.
I entered the industry completely by accident. While attending college at University of Nevada and virtually broke, I realized I needed to find a job to support not only my education but my young family (I had a newborn daughter). Perusing the job boards at the university, I noticed an interesting posting for a "Sports Writer." Since I was a journalism major, knowledgeable about sports, I thought it would be perfect. However, I was confused as to why Harrah's Reno would have this position. Since the job paid $5.25 an hour, I was excited to find out. I interviewed and was hired...as a sports book ticket writer. This was in 1987 and was the beginning of my career in gaming.
Has a career in casinos always been an interest of yours? When did you realize this was the career you'd want to have?
I had been in the business for nearly 10 years before I realized I wanted to make a career of it. I decided I would set my sights on becoming a general manager. At the time, I was in marketing, still working for Harrah's in a corporate role. Until that point, I had literally just considered it my "summer job" from May '87 and hadn't even recognized the growth in my own career as heading somewhere.
What was your first big break in the industry?
By 1993 I had worked my way up into managing the race and sports book at Harrah's Reno. One day, I spotted the communications manager carrying boxes out the door at the end of her day. I asked her what she was doing and she said she was taking a position at a local hospital so this was her last day at Harrah's. She suggested I apply for her old position. I did and was hired. I finally felt like my degree was being put to use. After a year, I was offered the communications manager role at Promus Companies (Harrah's parent company at that time). This all happened at a time when gaming was expanding nationwide. I spent these years working in nearly every gaming market in the country while in this role at Promus.
What path led you to Augustine Casino?
By the late '90s, I was carving out a niche as a turnaround guy. When a casino or company was underperforming, I discovered a knack for diagnosing the problem, putting together a plan to fix it and putting the right team in place to achieve new levels of prosperity. This was starting to lead to bigger roles and challenges. I worked in a variety of markets from land-based to riverboats to limited-stakes to tribal casinos. I have always loved the West and fell in love with the Coachella Valley when my wife and I visited. Beyond that, I grew up among Native Americans in South Dakota and had helped open four tribal casinos during my tenure with Harrah's. So, when the Augustine Band of Cahuilla Indians called to ask if I was interested in helping them out, it was an easy decision. I committed to helping this tribe through a transitional period, fell in love with them and this area, and will likely stay for a long, long time (so far, eight years).
Who has been instrumental in helping you along your journey?
I believe any individual success in life is the result of those we've surrounded ourselves with. I've had some great mentors, amazing colleagues and incredible employees over the years. All have been influential and have shaped who I am as a team member and leader.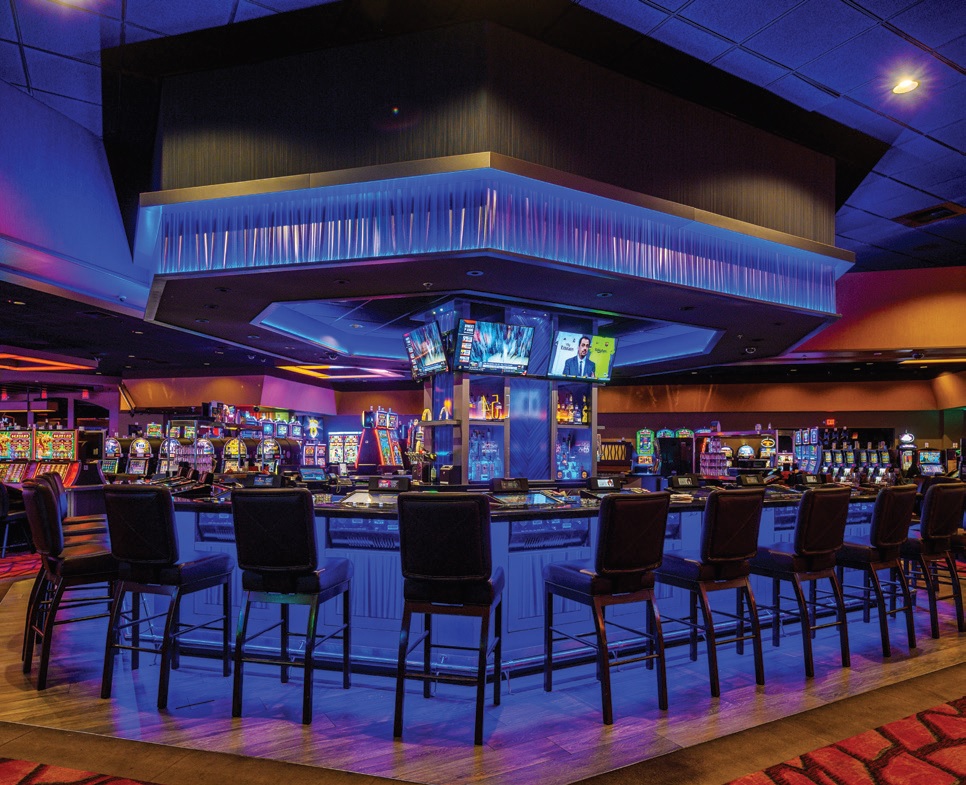 What are some highlights in your casino gaming career?
One of my first big successes came when I conceived of, and designed, the nation's first truly national slot tournament at Harrah's – The Millionaire Maker. Since then, righting the ship for several gaming companies over the years has always felt like an accomplishment. Typically, there are many naysayers whenever you're trying to implement change, especially when a business has been floundering for a while. I love turning around not only the business but the team's perception of their own abilities as well as customers' perception of the business and its standing in the market.
The Covid pandemic was a significant challenge to the casino industry. How did Augustine Casino adjust? Will some of these changes be long-term, well beyond the end of this pandemic?
At Augustine, the Tribe and the leadership team immediately focused on the safety of our team and our guests. We were the first in the market to close our doors last March and the last to reopen in June. We have made every decision since with an emphasis on safety and cleanliness in the long-term. We removed the buffet, table games, valet parking and discontinued smoking on the casino floor. Any high-touch aspect of our business was discontinued  or reimagined. We actually close the casino each night for a deep cleaning, reopening at 7 a.m. We continue to operate in this way and will for the foreseeable future. On the bright side, this pandemic has forced us to learn new ways of creatively operating in a responsible manner while trying to remain profitable. I do believe the majority of the changes we've made will be permanent.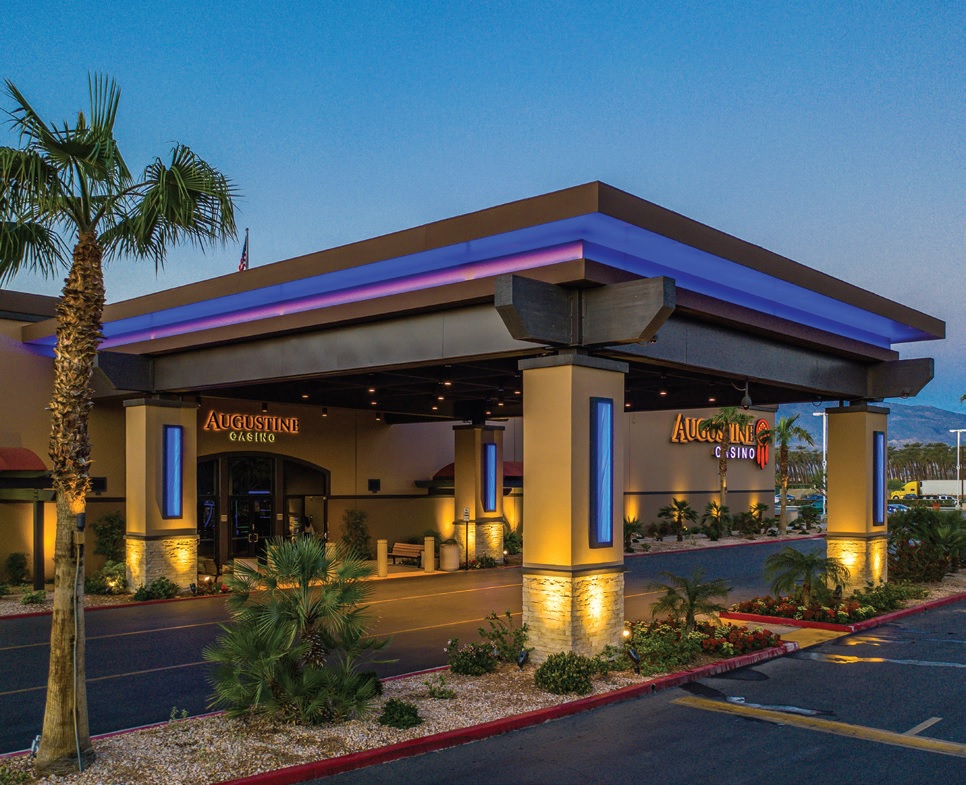 How is Augustine Casino placed in the regional market?
As a locals' casino, we are focused almost entirely on residents in a 15-mile radius from our facility. While we do enjoy increased visitation during the winter months from "snowbirds" who spend half their year with us in the valley, we remain busy year-round with locals. The other competitors in our market focus much more on regional tourists, leaving locals for us.
*Interview originally published in May 2021 in Casino Life Magazine *