Kevin McGowen, Chief Executive of Les Ambassadeurs Interview by Peter White
When visualizing a posh, private, high-end London casino, centuries-old Les Ambassadeurs is what comes to mind. CEO Kevin McGowen walks us through its history, its future and what it is doing to promote safer gambling.
Upon joining what surprised you most about this famous and iconic establishment?
I was pleasantly surprised about the diversity and charm of the workforce, with staff from nearly all cultures and corners of the planet. This is very fitting given that our members include suitable wealthy international players from similar locations. Additionally, the level of confidence and consistency of standards provided by our croupiers and other staff was the most impressive I have ever seen in my career. I was delighted to discover that one of my favourite films (Sir Sean Connery as James Bond 007 in Dr. No) was filmed in the building we operate in, at 5 Hamilton Place. Knowing that numerous royals and celebrities have visited this building in its various lives over hundreds of years was the icing on the cake.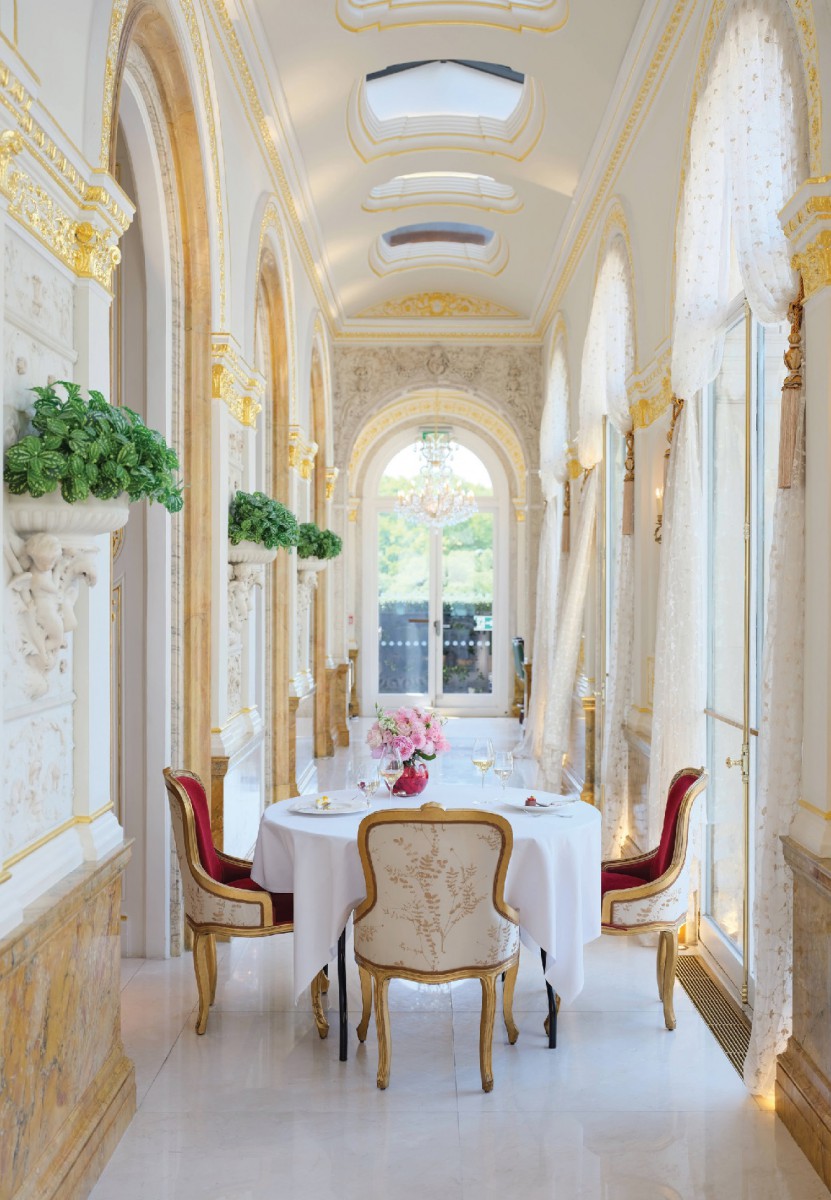 Over the last few years, there has been a significant change at Les Ambassadeurs in how it is branded, marketed and operated. Can you summarise what your customers (new and existing) can expect when they return?
At Les Ambassadeurs we pride ourselves in having the highest possible standards in safety, value, product and service. Both returning and new members will notice a major emphasis on putting stakeholders and good causes at the front of nearly all initiatives. For instance, we are currently offering a Good Causes Jackpot Zone in the outdoor-garden gaming area, where members are encouraged to donate a meaningful amount of their winnings to good causes. We are seeing the goodwill of our customers in supporting some fantastic good causes that promote levelling up, and our WorkFamily's career growth and upskilling. Our members have embraced this more caring approach where they share their good fortune with others in a pay-it-forward approach, and in a fun and positive manner, which we believe is another unique and special element of the Les A experience. Our members also support our recent announcement to contribute one percent of our gross gaming yield to GambleAware for the 2022 calendar year, where they know that a portion of their gaming activities automatically go to this excellent organisation that focuses on prevention and treatment.
Aside from this primary objective with the customer experience, what do you think are other factors that have led to Les Ambassadeurs' continued popularity and longevity?
Knowing the DOs and DON'Ts for each member, knowing their individual preferences and having a consistency of bespoke offerings is critical. Our ability to rapidly adapt to changing market conditions without disrupting the overall club experience is very well received and appreciated by our members and staff.
How would you describe the Les Ambassadeurs experience to VIP business and vacation travellers?
A one-of-a-kind entertainment venue in a unique 200-year-old Georgian mansion that provides the very best members-only experiences. Being entertained and playing in the building that was used to film Dr. No and The Beatles' A Hard Day's Night, and an incredibly rich history over hundreds of years, provides compelling experiences for members and their guests.
Les Ambassadeurs is an impressive building in the heart of Mayfair that has a lot of spacious rooms, many with outdoor terraces with magnificent views and fine dining. Do you have any plans to optimise facilities further?
We intend to promote these elegant spaces for more private hire and fundraising activities. We have significant space to look after our members and to host many other non-gaming activities, with an emphasis on events that promote good causes and improve society; in turn this will help our WorkFamily.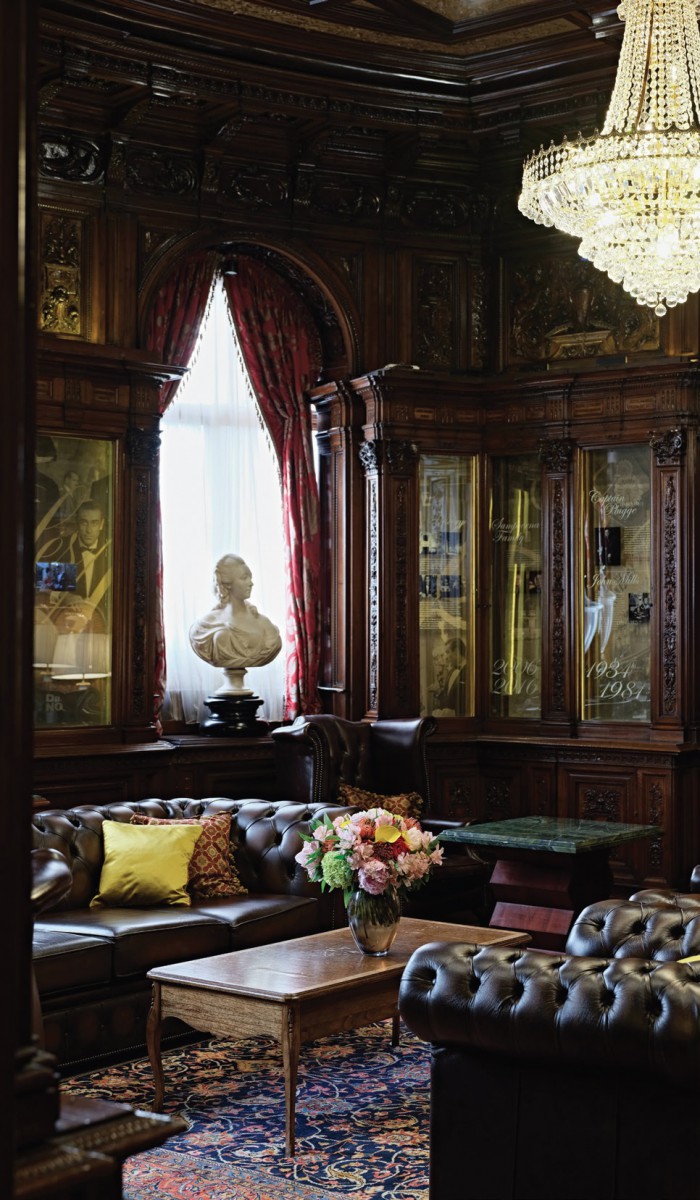 What are the key factors to delight and retain customers, particularly with regards to member-ship and the bespoke privileges packages?
The key factors are knowing our members' preferences and making sure we can deliver these delights consistently. The vast majority of our members are wealthy international tourists who travel and play in other gaming destinations across the world. They value a very high level of service, personal attention and access to private events and benefits that are truly bespoke and not part of a traditional loyalty programme. It is very much a relationship business where members enjoy the protections and escapism that only a private members club can provide.
An important driver of the luxury economy has also come to a halt, with shoppers not being able to travel outside of their home country. How do you anticipate the luxury VIP sector responding with restrictions lifting worldwide during 2022?
Given that behaviours have changed and certain technologies have accelerated during the pandemic lockdowns, we believe that the luxury VIP sector will respond with more of a hybrid experience that is digital first. In particular, member apps and Web3 Metaverse experiences will roll out over the near and mid-term, with traditional visits to luxury facilities being more about quality than quantity.
There has been much talk of the "new normal." What changes do you see in the luxury industry as being permanent?
We suspect that the use of digital apps will continue to explode and that overall travel frequency will shift more to digital activities over the remainder of this decade. Data suggests that the wealthy became even more wealthy over the last two years and wish to share their privileges and good fortune by contributing more to good causes and sustainability initiatives. This would further suggest that spending habits will shift more to brands that have evidence of higher standards, a strong purpose, and have offerings that include positive contributions to society in different ways.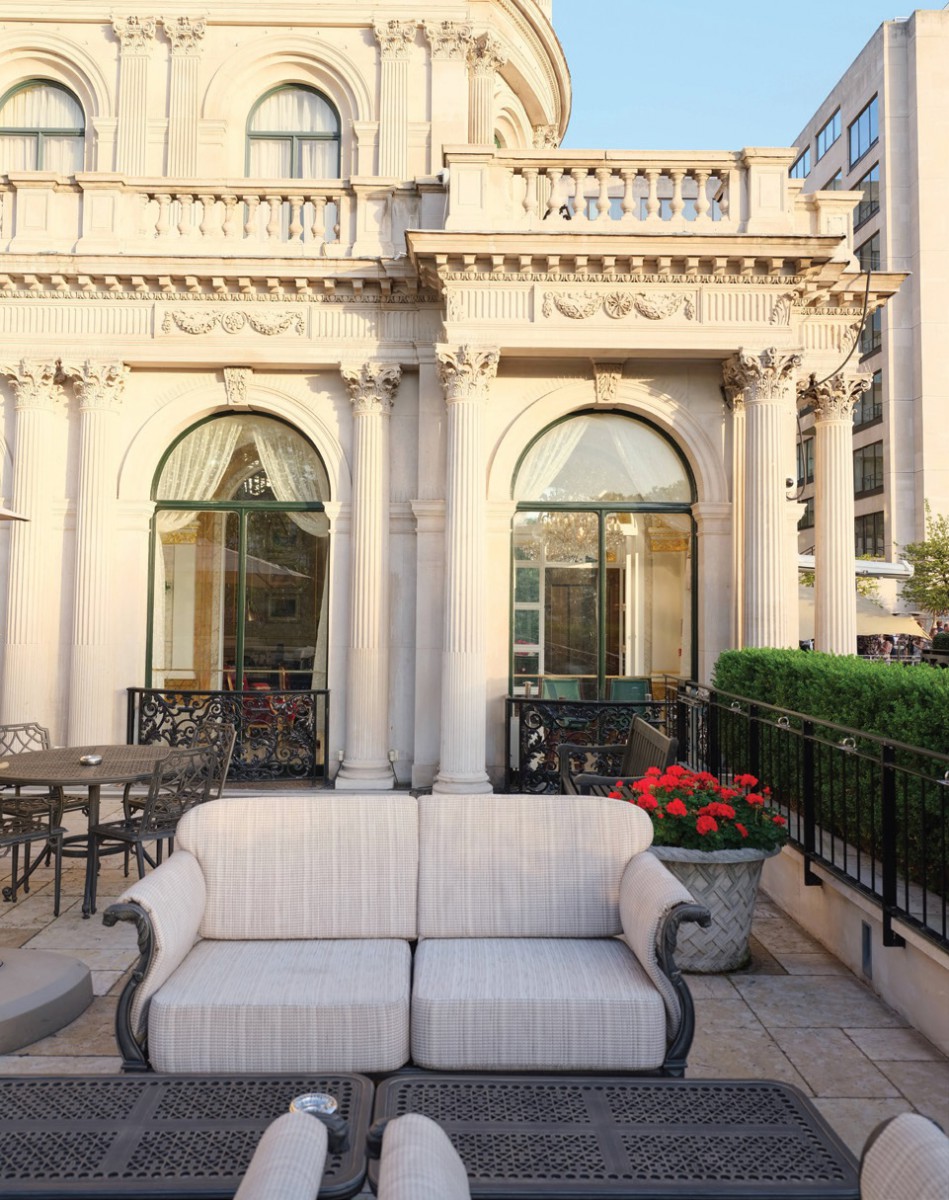 Half of luxury consumers do their research online. How has that aspect affected your marketing strategy?
We have a rapidly growing presence online with our brands and social media standpoints. This will continue as we invest in Web2 and Web3 initiatives.
How would you describe your role at Les Ambassadeurs?
I am the custodian of the brand, our licenses and of our WorkFamily. I believe in the service profit chain approach that starts with happy employees at its core. We create meaningful career and life experiences for our team, our members and good-cause recipients. I am privileged and blessed to be a part of this process.
On a personal level, what motivates you? What are your own sources of inspiration?
Helping people grow and achieve personal and career goals motivates me. Finding creative and efficient ways to create value and remove biases is inspirational to me. Seeing a member of my team grow through learning, and for them to develop and implement new ideas is absolutely thrilling and inspirational to me.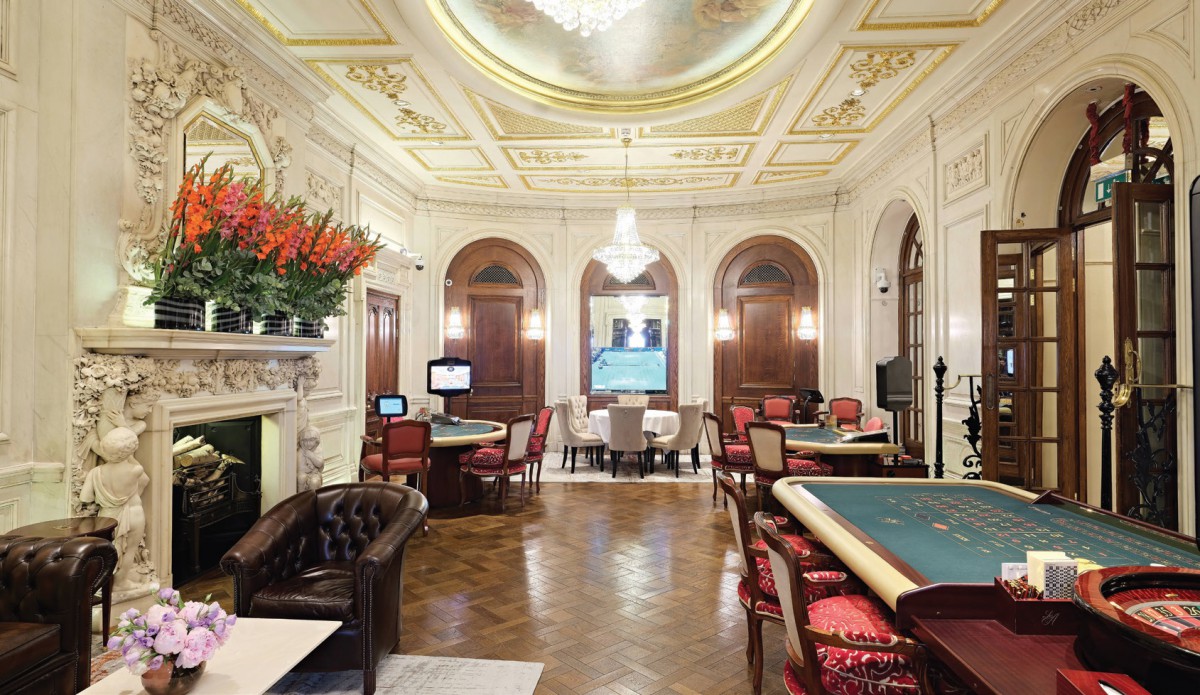 Can you tell us about the recently launched Les Ambassadeurs Remote Casino?
Yes, this new product offering is built with enhanced safety and harm-minimisation elements, with an emphasis on raising standards as we offer access to live-dealer gaming, broadcast directly from Les Ambassadeurs' gaming floor. Whilst we primarily serve our existing members when they are not able to visit the Club, we also allow new online members to join and enjoy our very unique offerings. We likely have the highest standards for know your customer (KYC) and affordability factors in the world with our online product. We believe in continuously raising standards, with a focus on prevention and building lifetime relationships with our customers.
One area that is very different to our market peers, is the age restriction that we have put in place to access our online product. Whilst the legal age for access to online casinos in the UK is 18 years old, we opted to start at 21 years old. We follow the research concerning young adults being potentially more at risk of developing gambling-related harms. So we see this as a logical mitigation for younger people because we are unable to observe in person, as we can in a land-based casino environment. Further, we are challenging our platform suppliers to create enhanced player journeys that offer safer experiences when it comes to annual spending limits and betting limits that are suitable for the specific level of KYC evidence and assessed affordability. We believe in learning as much as possible about our online customers through the onboarding process and throughout our business relationship with them. We believe that capturing KYC information, customer preferences and affordability evidence means that we can better protect our clients with suitable products and pricing, and create a fun and healthy relationship for decades to come.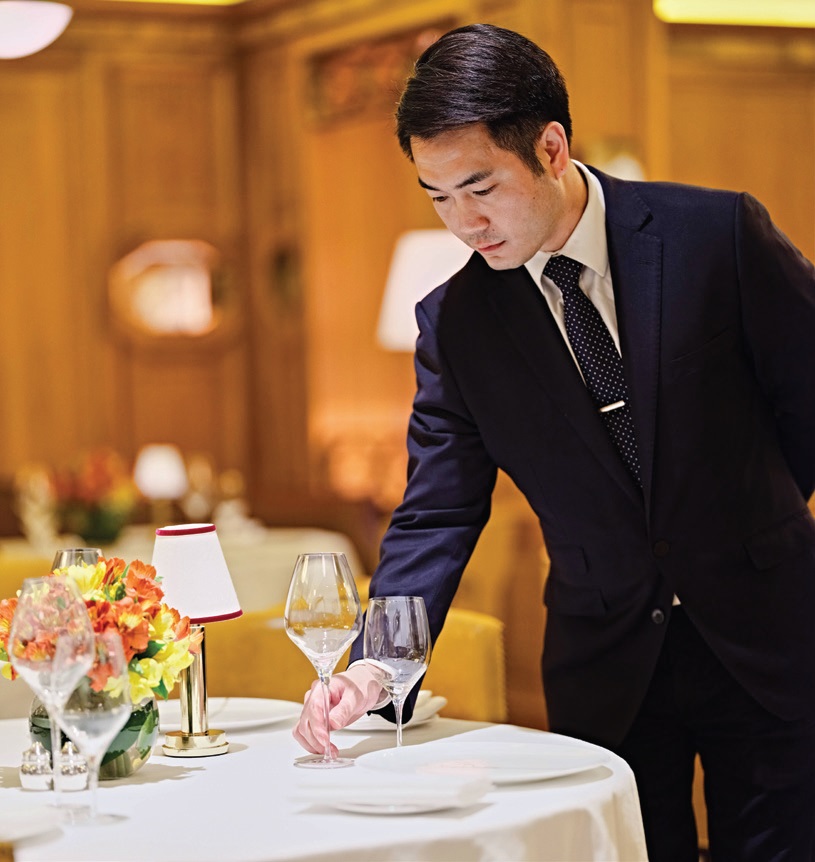 What are your thoughts on the Gambling Review and what are the positives that the review can bring?
The Gambling Review has the opportunity to not only improve sensible controls but also to remove unintended and outdated parts of the Gambling Act. It is also a chance for the industry to have clearer expected standards where, at times, the message from the regulator has been confusing. All operators want to adhere to clear regulation and not to be held to unachievable or unclear standards. Achieving clear regulation and agreed minimum standards will improve compliance, help the industry's reputation, and encourage operators to improve their offerings and overall experiences in refreshing and fun ways. Land-based casinos, currently the safest of all gambling offerings due to the face-to-face nature of the business, and the impressive ratio of well-trained supervisory staff and management to customers, have the potential to revitalise their offerings as attractive entertainment venues and remain a meaningful part of the hospitality and entertainment sectors. I believe that innovative new KYC/Affordability tools will roll out to meet the market's needs in short order, as we all move more rapidly into the brave new digital world.
Are there any geographical markets that you will be targeting in the next 12 months?
We have historically focused on suitable wealthy foreign nationals across the world. With a sensible Gambling Act Review outcome, we anticipate this continuing, along with a stronger emphasis on providing compelling experiences to suitable UK-based customers.
Peter White and the Casino Life Team, would like to thank Kevin McGowen for his time assisting us with this interview.
**** This original and exclusive interview with Casino Life was originally published in March 2022 ****