Peter White was present to experience this must-attend industry event organized by the European Casino Association
The crème de la crème of our European industry's croupiers battled it out recently in Brussels. Casino Life continued its involvement with the European Dealer Championship by being present to witness this essential industry event – we've been attending the European Casino Association's EDC now for 10 years, and like a good whisky or cognac, the EDC is getting better with age.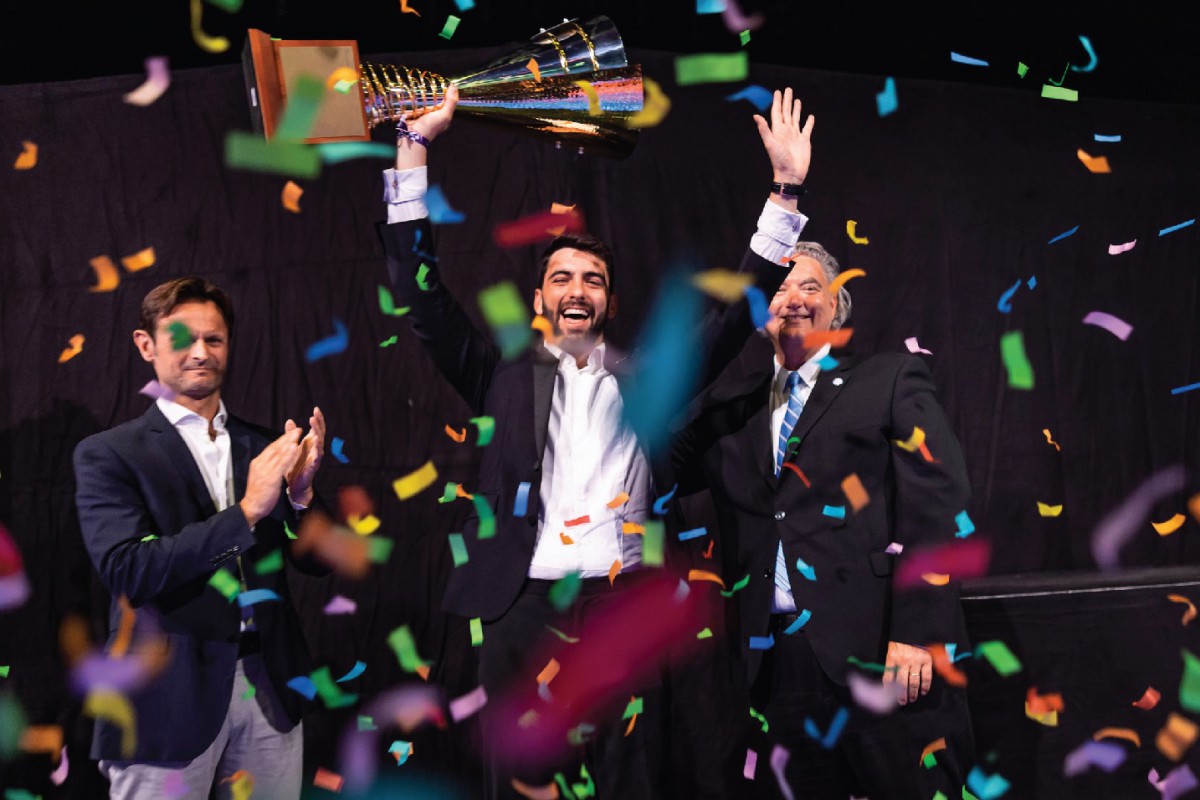 Image: Alessandro Mesina, UK, Les Ambassadeurs Casino
The European Dealer Championship is an essential event because the casino industry provides great careers for people from across life's spectrum. It's also great to witness how past winners of the EDC have enhanced their careers following their win, including Tamas Adam whom we featured in our May 2019 front cover and main feature.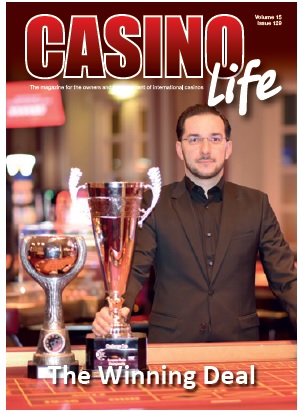 Image: Tamas Adam, Winner European Dealer Championship 2019
2023's EDC setting was Grand Casino Brussels VIAGE, a property operated by Casinos Austria International. The VIAGE team did an amazing job hosting this year's European Dealer Championship, organized by the European Casino Association.
The ECA Tournament Organising Committee acquitted themselves with exceptional aplomb in delivering a flawless competition against very challenging project deadlines: Jaana Ruolamo, Veikkaus; Murat Salih, The Hippodrome Casino; Wouter Smid, Holland Casino; Joanna Petit, Monte- Carlo Société des Bains de Mer; assisted by the Secretary General of the ECA, Hermann Pamminger. Ladies and gentlemen of the Tournament Organizing Committee and of the ECA, please take a bow of appreciative recognition from Casino Life for your work in creating and continuing to arrange the annual European Dealer Championship. It has become without doubt, a foundation stone of our European industry.
Image: L2R Erwin Van Lambaart Director General Casinos Austria, Katarzyna Bielawska, Sweden, Casino Cosmopol and Ronald Brouwer Owner Casino Locking Systems
The prestigious ECA European Dealer Championship, Europe's foremost and longest-standing competition of its kind, brings together croupiers handpicked at the national level. These exceptional professionals engage in a knock-out tournament that tests their technical prowess, game control, hospitality acumen and nerves. Since its debut in 2007, the European Dealer Championship has been hosted in 14 countries, garnering the participation of over 450 contestants and captivating more than 2,500 spectators from Europe and beyond.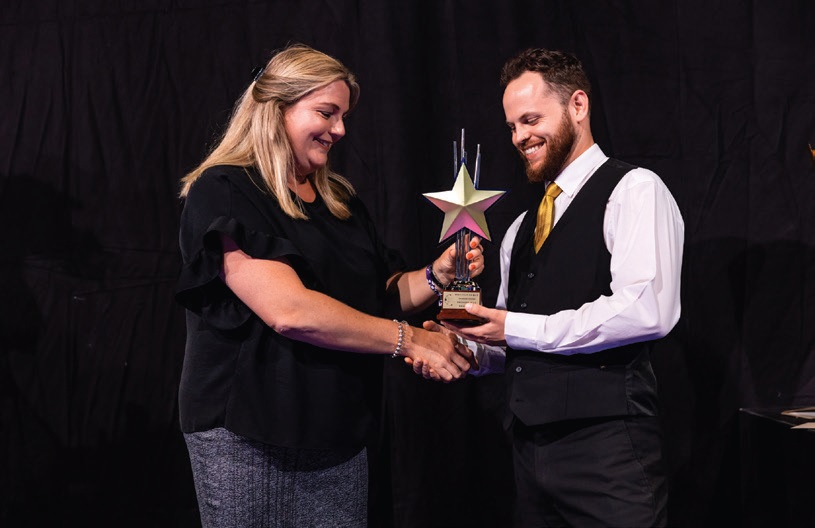 Image: L2R  Nicci Smith  Managing Director Europe TCSJOHNHUXLEY and William Gosnold, UK, Metropolitan Gaming
EDC victors need to showcase astute decision-making and lightning-fast reflexes, alongside a seamless ability to balance chip management, mathematics and engaging social interactions. They are meticulously evaluated by an esteemed panel of international judges who themselves have been top dealers at some point in their careers. The European Dealer Championship owes its prestige to these esteemed jurors, all of whom are dedicated to maintaining high standards in the gaming industry. Each juror plays a vital role in evaluating participants' performance, thoroughly examining dealers' game control and technical skills, as well as their communication capabilities. Such rigorous assessment guarantees a fair and transparent competition, whilst also providing invaluable feedback for participants so they can hone their abilities in order for each of them to thrive in their future careers.
Image: L2R Murat Salih The Hippodrome Casino and Peter White Publisher Casino Life
As said by Erwin van Lambaart, chairman of the European Casino Association, "we gather in the heart of Europe where the European Casino Association collaborates with stakeholders and politicians to enhance the European casino sector and bolster our industry's reputation for a sustainable future. Through the EDC, we aim to honour the art of gaming alongside friends and colleagues from the European land-based industry. EDC 2023 offers a platform for the world to observe the passion, professionalism and hospitality extended to guests on European gaming floors. Celebrating this remarkable skill and talent has always been the core focus of the EDC and we are proud to host this year's edition in the European capital."
Tournament Director Jaana Ruokamo, stated that, "This event highlights our dealers' achievements and dedication on Europe's grandest stage. As judges, we'll evaluate technical skills, precision and craftsman/women-ship. Above all, we'll celebrate the social bonds, enjoyment and entertainment unique to land-based gaming."
There's not much point being in the casino business if you're not going to entertain … even if it is a competition where nerves abound. How good a job did Grand Casino Brussels VIAGE do of entertaining our industry's premier representatives? Incroyable! Ongelooflijk! It did an incredible job.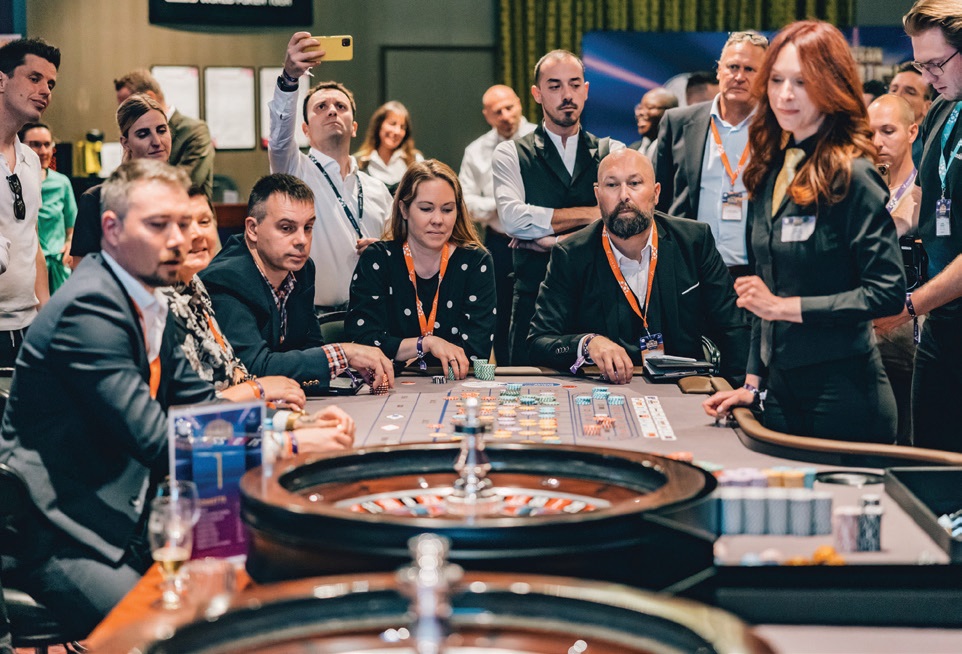 Grand Casino Brussels VIAGE is Belgium's biggest casino and entertainment venue. It delivers a unique experience in the very heart of Brussels via its range of facilities. The casino features over 400 slot machines, 39 gaming tables, as well as a World Poker Tour (WPT) Poker Room for up to 100 players. The property also hosts several bars and restaurants serving exquisite meals and accompanying liquid refreshments. Additionally, the venue includes an exhibition center, a grand theater and a variety of meeting rooms, to complement its MICE offering to allow VIAGE to cater for business parties and meetings.
During EDC, all visitors were very complimentary of the excellent hospitality, levels of service, quality of food and beverages, and the exquisite live entertainment.
As with previous EDCs, there was a dinner for all guests to attend that allowed stakeholders to mingle and network – the food was worthy of a Michelin star, in the humble opinion of Casino Life. In and around the dinner was a cabaret and live entertainment acts worthy of Le Théâtre des Folies Bergère.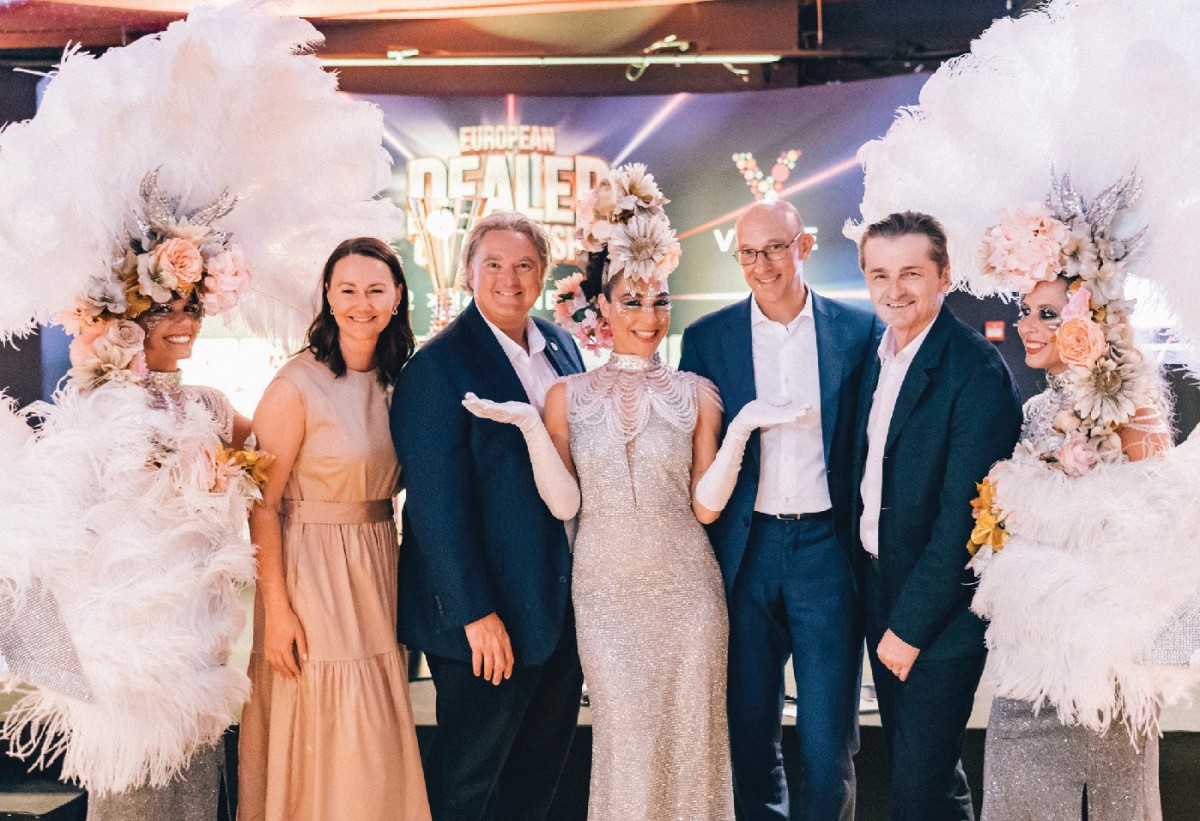 Image: L2R Tiina  Siltanen General Manager Casino Helsinki & Tampere, Erwin van Lambaart Director General Casinos Austria, Pascal Camia Chief International Development Officer Monte-Carlo Société des Bains de Mer, Herman Pamminger Social Responsibility Officer Casinos Austria
Alessandro Sasha Mesina excelled at being in complete control of the 'art of dealing.' Alessandro,from Les Ambassadeurs in the UK, outperformed William Gosnold and Katarzyna Bielawska, who placed second and third respectively. Sasha won a thrilling final to rightfully be named this year's European Dealer Champion. William Gosnold is from the UK's Metropolitan Gaming and Katarzyna Bielawska is from Sweden's Casino Cosmopol.
The 15th edition of the ECA's European Dealer Championship welcomed a record number of participants, jury members and a crowd of hundreds of spectators who witnessed Europe's finest croupiers in action. At the prestigious 2023 European Dealer Championship, the champion claimed the title of European Dealer Champion 2023 and received a grand prize of €5,000. The 2nd and 3rd place finishers were awarded €3,000 and €1,500 respectively. In addition to the main prizes, the five Skill Challenges each offered a prize of €500 for the winners.
Image: Tiina  Siltanen General Manager Casino Helsinki & Tampere
THERE CAN BE ONLY ONE…
… but let's applaud and recognise all 36 exceptional participants who came to Grand Casino Brussels VIAGE from 20 European countries in their ambitions to be recognised by the industry as being at the pinnacle of their profession. Grand Casino Brussels VIAGE welcomed over 300 enthusiastic spectators who gathered for this thrilling two-day event, which culminated in the crowning of Europe's best dealers:
The European Dealer Champion 2023:
Alessandro Mesina, UK, Les Ambassadeurs Casino
Runner-up: William Gosnold, UK, Metropolitan Gaming
2nd Runner-up: Katarzyna Bielawska, Sweden, Casino Cosmopol
The Dealer Skill Challenges winners were:
Best in Pushing Stacks: William Gosnold, UK, Metropolitan Gaming
Best Chipper: Antonis Spyrou, Cyprus, City of Dreams Mediterranean
Best Cutting Chips: William Gosnold, UK, Metropolitan Gaming
Best Card Handler: Fernando Ivanoff Gomes, Finland, Veikkaus
Best Mathematician: Agata Litwinienko, Poland, Casino Poland
The prizes for this year's event were sponsored by leading industry suppliers. The second-runner-up prize was sponsored by CLS Casino Locking Systems. The runner-up prize was sponsored by TCS John Huxley, and the main prize for the EDC champion 2023 was sponsored by Light & Wonder. This year's Skill Challenge prizes were sponsored by Matsui Gaming, Cammegh and Marton Gaming.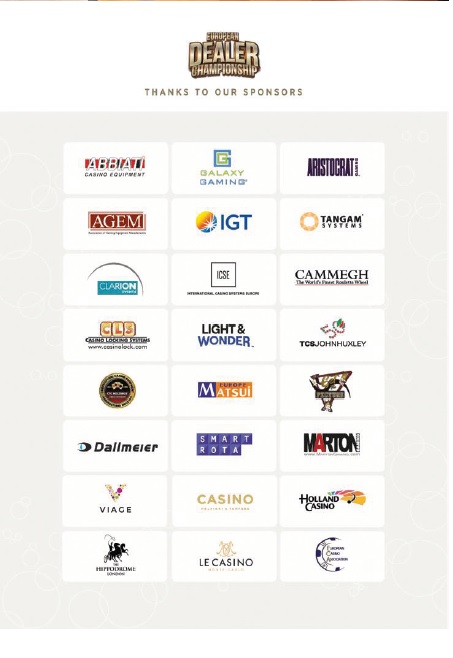 The ECA would like Casino Life to gratefully acknowledge the support of each sponsor of the European Dealer Championship 2023: Abbiati Casino Equipment; AGEM; Aristocrat Gaming; Cammegh; Casino Helsinki and Tampere; Clarion Events; Casino Locking Systems; CTC Holdings; Dallmeier; Galaxy Gaming; Hippodrome Casino; Holland Casino; ICSE; International Game Technology; Le Casino Monte-Carlo; Light & Wonder; Marton Gaming; Matsui Europe; Smart Rota; Tangam Systems; TCS John Huxley; JD Supplies; and Grand Casino Brussels VIAGE.
ECA Chairman Erwin van Lambaart commented: "The European Dealer Championship continues to serve as a platform for broadcasting the fact that our industry fosters the finest talent, builds lasting connections and inspires future generations of professionals to dream big on the greatest of stages – the gaming floors of our European casino members. Every year the EDC reveals the incredible diversity of talent nurtured by the land-based gaming industry, which employs over 60,000 people in Europe. Congratulations to Alessandro Mesina for rising to the top of an outstanding field of competitors."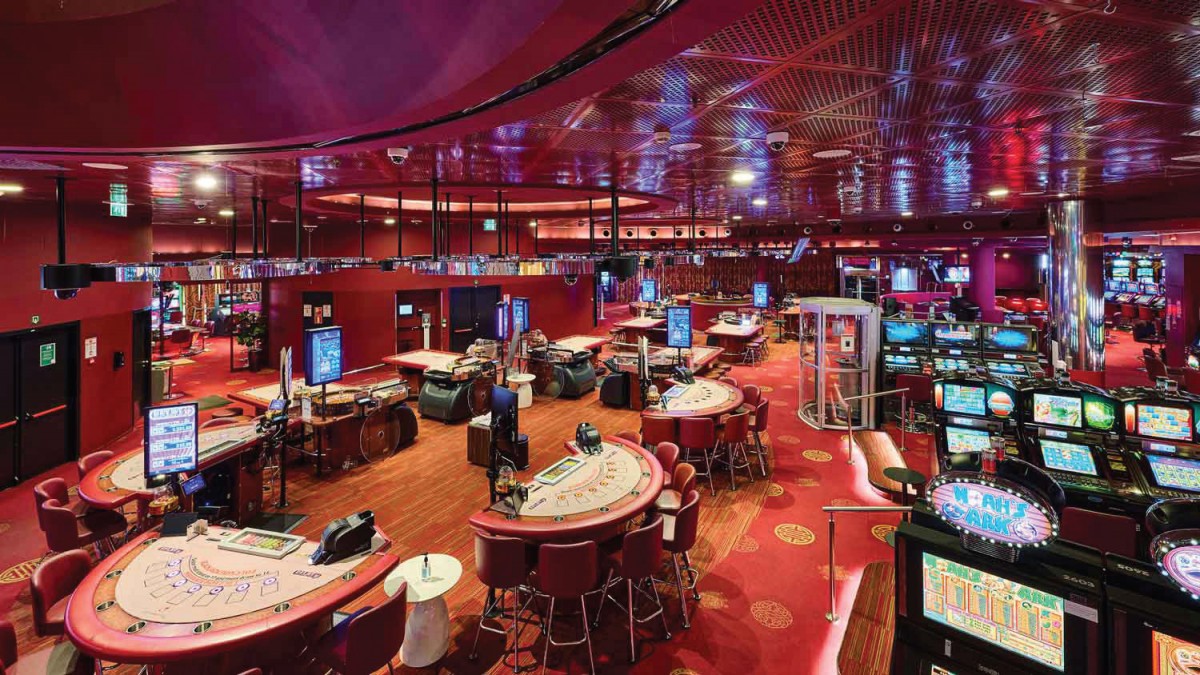 Reflecting on his performance, Mesina noted that he "can't explain how happy and excited I am after winning this championship. It was my first time participating in both the UK Dealer Championship and the European Dealer Championship, and to win them both is an ecstatic feeling – adrenaline at 1,000 percent. Constant suspense. I slept probably three hours in the last four days but it was all worth it!"
Image: Eternal picture of Grand Casino Brussels 'VIAGE'
The European Dealer Championship is not just about crowning a champion; it is a platform for camaraderie, networking and skill-sharing. Dealers from different countries come together to exchange ideas, learn from one another and forge lifelong connections. It is an event that fosters a sense of community among industry professionals, and highlights the importance of teamwork and collaboration. The European Dealer Championship will return in 2024 at Casino Venlo and will be hosted by Holland Casino.
*** The European Dealer Championship Finals 2023 Official ECA Review was first published in Casino Life Magazine Issue 159 August 2023***