Interview with Richard Taylor, President of Niagara Casinos. By: Bill Healey
Standing tall above the internationally renowned Niagara Falls is Fallsview Casino Resort, Ontario's gaming gem at the Canadian - US border. Considered the eighth wonder of the world, the Falls are an attraction I've visited a dozen times or more, with Fallsview Casino a regular stop each time I'm in the area. In recent weeks I have been able to chat with Richard Taylor, president of Niagara Casinos.
Could you give us a bit of a background on your role with Fallsview, and what the responsibilities entail?
I currently serve as the is president of Niagara Casinos, which includes Fallsview Casino Resort and Casino Niagara in Niagara Falls, Ontario, Canada. I began in this role in January 2017.
With more than 4,000 employees, Niagara Casinos is the largest employer in the Niagara Region, and offers more than 4,300 slot machines and 170 table games across the two casinos. Combined, our properties are comprised of more than three million sq. ft. of gaming and non-gaming amenities. The properties also feature more than 20 restaurants, bars and lounges – including two multiple CAA/AAA Four Diamond Award-winning restaurants – and our food and beverage teams annually serve more than 2.3 million people. Fallsview Casino Resort is home to the largest gaming floor in Canada at 200,000 sq. ft. – larger than three football fields. Fallsview also offers an award-winning hotel, a luxury spa, a galleria of more than 20 boutiques and shops, 30,000 sq. ft. of exhibition space, and a 1,500-seat theatre that hosts performances from some of the world's top entertainers.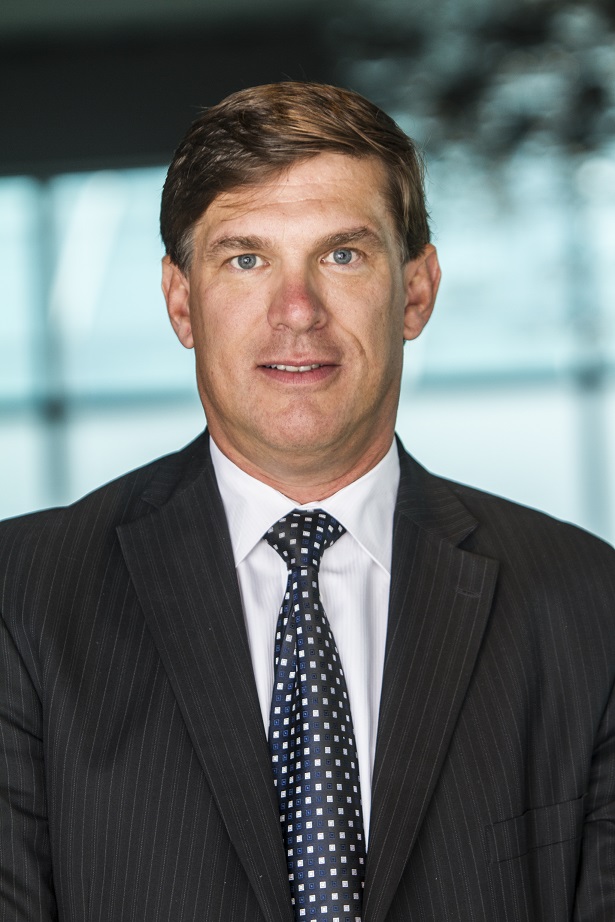 Prior to my current position, from 2008 to 2017, I served as the vice president of operations for Niagara Casinos, which included responsibility for both properties and five departments – slots, table games, food and beverage, facilities, and hotel and spa operations.
What is your professional background prior to Fallsview?
Prior to Fallsview I worked for the Ontario Lottery and Gaming Corporation (OLG), which is the provincial government agency that conducts and manages gaming facilities, the sale of province-wide lottery games, PlayOLG internet gaming, bingo and other electronic gaming products at charitable gaming centres. I worked at OLG from 2004 to 2008 as vice president of gaming operations. This included responsibility for the operations of 12 gaming sites in Ontario, including three casinos and nine slots at racetracks including Woodbine (Toronto) and Mohawk (Milton). Combined operations under my responsibility included approximately 3,500 employees, 6,500 slots and 70 table games, and four food and beverage operations.
Before joining the OLG, I worked for the Alcohol and Gaming Commission of Ontario (AGCO), which is an agency of the government of Ontario that oversees regulation pertaining to alcohol and gaming in the province. At AGCO, I served as the director of gaming compliance from 2000 to 2004 and I consulted and advised on all aspects of gaming operations within Ontario.
Prior to these roles I held senior-level management positions with casinos in Ontario including Brantford Charity Casino, Windsor Racetrack Slots, and Windsor Casino Limited.
Image: Falls View Resort Casino
Based on the Canadian side of the Falls, where does the casino draw most of its guests from?
We draw the majority of our customers from Southern Ontario – primarily the Greater Golden Horseshoe Area, which includes Niagara Region, Hamilton-Halton, Mississauga, Toronto, Kitchener- Waterloo and communities in between. We also draw heavily from Western New York, including Buffalo, Niagara Falls and Rochester. While the majority of our guests come from these areas being in Niagara Falls, Ontario – an internationally recognized destination and arguably one of Canada's strongest tourism markets – we are fortunate to welcome guests from all over the world every day.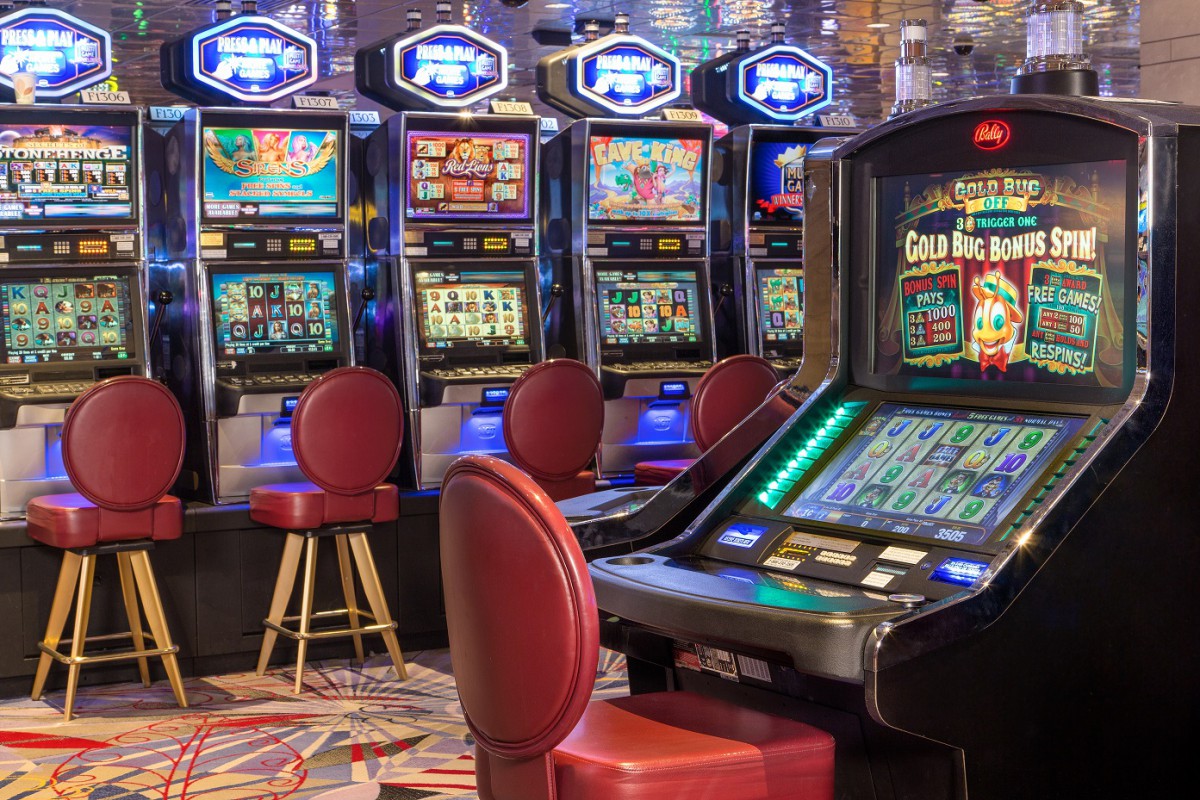 How is Fallsview placed within the Ontario casino market?
From a location standpoint, Fallsview Casino Resort is unique in the Ontario market, and arguably the global market. Being within sight of Niagara Falls – the eighth wonder of the world – offers many advantages for us, including a unique opportunity for our visitors to view one of the most impressive natural wonders in the world at their leisure. There are several vantage points on the property where visitors can see the Falls, including some of our restaurants, balconies, and most of our 374 hotel rooms.
Additionally, the Falls has been drawing people to the region for centuries, and for a long time, the city was a seasonal tourism destination where summer was the main economic season. In the last two decades, the City of Niagara Falls has evolved to have tourism as a key economic driver, with billions in private and public funding invested in the city, turning Niagara Falls from a seasonal tourism destination into a year-round destination. There are several organizations in the city and the province that conduct campaigns to drive tourism to Niagara Falls, and Niagara Casinos works with many of these organizations to promote the city. Having a commitment from various stakeholders to work together to bring tourists to the city is a great benefit for all businesses in the city, including Niagara Casinos.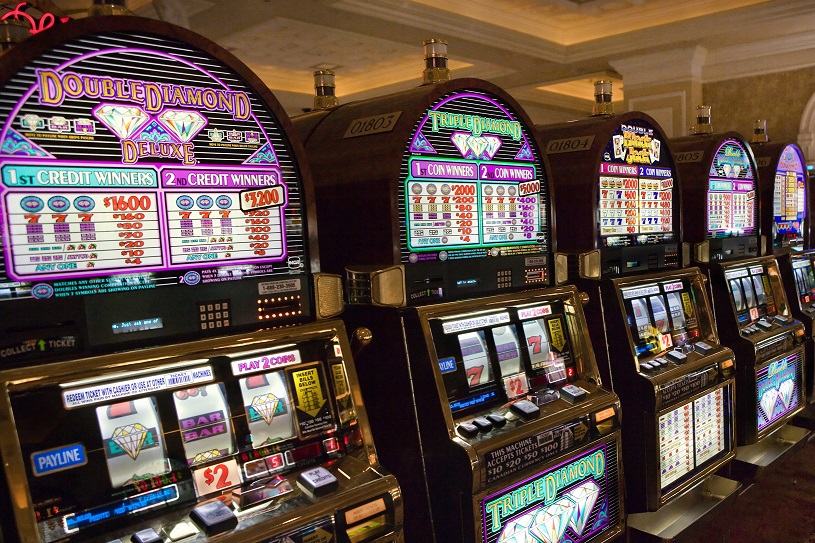 Fallsview Casino is also a resort casino, with a variety of offerings to suit the needs of anyone visiting our facility. And our key competitive advantage at Niagara Casinos is our 4,000 employees. With such a large, multifaceted operation, it takes a committed group of hardworking, dedicated individuals working as a team to ensure every aspect of our facility is running at an optimal level. From entertainment, dining, and gaming to security, environmental services, engineering and a variety of other areas of operation, it truly is the hard work of our employees that ensures each guest that visits Fallsview Casino Resort has a memorable experience.
What type of table games are provided at Fallsview? What are the most common?
Fallsview's Table Games include:
• Baccarat
• Blackjack
• Blackjack Switch
• Caribbean Stud
• Casino War
• Craps
• Double Attack Blackjack
• EZ Pai Gow Poker
• Four Card Poker
• G4 Progressive, Five Card Bonus Hand
• High Card Flush
• Let it Ride
• Mississippi Stud
• Pai Gow Tiles
• Roulette
• Sic Bo
• Spanish 21
• Texas Hold'em Bonus
• Three Card Poker
• Ultimate Texas Hold'em
Our most popular games over the last 12 months are baccarat, blackjack and roulette.
Image: The Galleries
How significant are slot machines in the overall gaming mix within the casino?
Providing our patrons with a variety of entertainment options is key to our success, and slot machines play a big role in that. With more than 3,000 slot machines, slots are by far our largest gaming option by gaming amenity volume. Because we offer such a large number of slot machines, and with a variety of themes and betting amounts, we are able to provide entertainment experiences to suit the needs of all our patrons.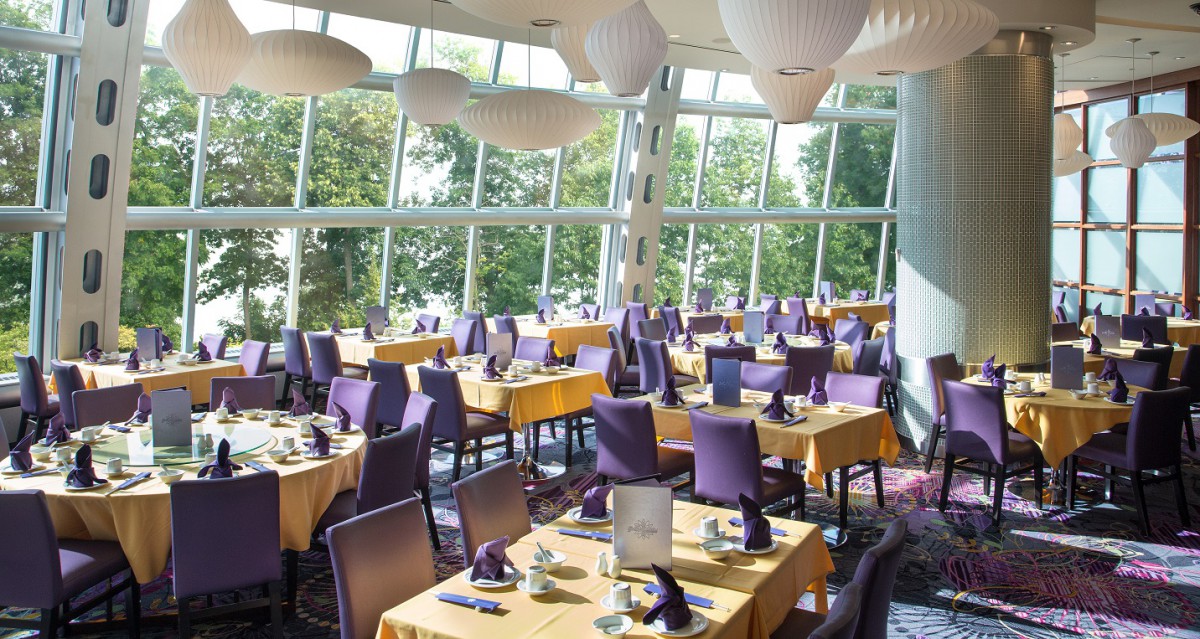 How does social media play into Fallsview's marketing mix?
Social media is an established and growing component of Fallsview's marketing initiatives, and plays a part in nearly all of our marketing campaigns. Fallsview currently has official pages on Facebook, Twitter and Instagram, and also has several pages on TripAdvisor. For Facebook, Twitter and Instagram, Fallsview operates under the @Fallsviewcasino handle.
Social media is a great medium for us to use to communicate and engage with our patrons and fans, and to promote our various amenities. We post daily to each of our platforms, with postings including information such as newly added slot machines, upcoming events, entertainment announcements, facility-related information, things to see and do locally, new marketing initiatives, promotions, contests and more. From an engagement standpoint, these platforms are a fantastic way for us to hear from our followers about things that matter to them. We regularly field questions about our restaurants, upcoming performances, parking, available games, and various changes to our business. The platforms allow us to respond quickly to patron requests, and we often use information gathered through social media to address items of concern and make improvements to our business. Additionally, we are always exploring other ways to make optimal use of our social platforms, including initiatives around using user-generated content, developing contests, and more.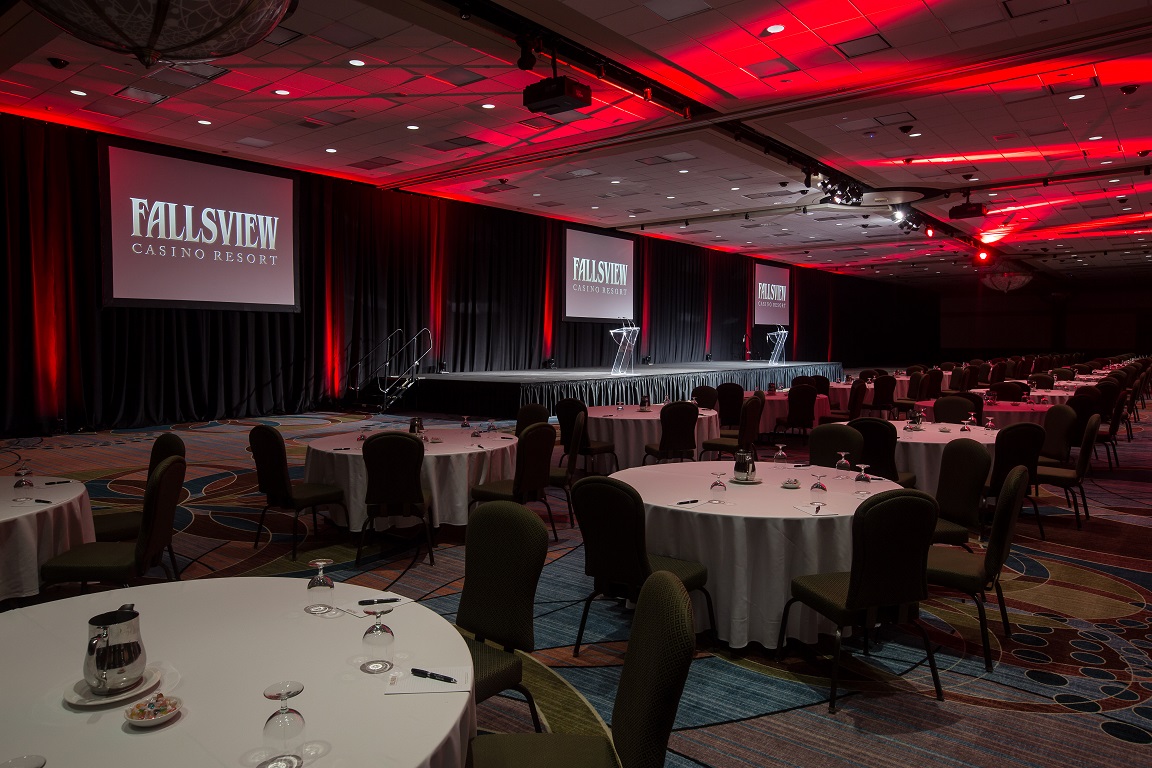 Image: The Grand Hall 
In summer 2017, Fallsview Casino Resort was awarded with five TripAdvisor Certificates of Excellence. Certificates were won for our Ponte Vecchio, R5 and 21 Club Steak and Seafood restaurants; our hotel; and for the facility as an attraction. These certificates were awarded based on customer ratings over the past year. Beyond winning the certificates, which was great, it really showed us the power of social media and is an example of how using the medium effectively can generate positive business results.
Social Media Stats
• Facebook – 30,800 + followers
• Twitter – 5,200 + followers
• Instagram – 1,100 + followers
How do the casino's entertainment offerings impact visits to the casino?
Fallsview's entertainment offerings have a considerable impact on our ability to attract visitors to the casino. As a full-service casino-resort, and we offer a range of products, services and entertainment experiences designed to provide our visitors anything they need to make their entertainment experience memorable. At 2.5 million sq. ft., Fallsview cost $1 billion to construct and is the largest gaming facility in Canada. This includes our gaming floor, which is 200,000 sq. ft., and includes more than 3,000 slot machines and more than 100 table games. We have more than 20 restaurants on site, including several buffets and specialty restaurants. Two of our restaurants – 21
Steak and Seafood and Ponte Vecchio – have won multiple CAA/AAA Four Diamond Awards, and both recently received Certificates of Excellence from TripAdvisor. Our 30-storey, 374-room hotel is also a multiple CAA/AAA Four Diamond Award winner, with most rooms providing a magnificent view of the Falls. Within the hotel is our spa, which offers patrons a variety of treatments and products, as well as a gym, indoor pool, sauna, Jacuzzi and steam room. Our 1,500-seat theatre plays host to some of the biggest names in entertainment. Some entertainers who have performed here in recent months include Adam Sandler, Rachel Platten, Roger Daltrey, Sarah McLachlan, Billy Crystal and more. And our Galleria includes dozens of retail shops, offering everything from specialty foods and clothing to jewelry and home décor.
Image: Roger Daltry
With all of our amenities, we can offer guests nearly any kind of entertainment experience to suit their needs. Whether guests want to enjoy a great meal and take in a show, try their luck at our thousands of gaming options, do some shopping, spend a relaxing weekend at the hotel and spa, or any combination of these, all of Fallsview's offerings combine to create a world-class experience so no matter what sort of entertainment our patrons are seeking to enjoy, we can accommodate nearly any request. Because we can offer this level of entertainment experience, we are fortunate to have a large volume of repeat visits and we are able to continuously attract new visitors to Fallsview.
$7 Million Investment at Casino Niagara
On November 9, Casino Niagara held the official re-opening for its newly renovated second level.
A $3.5 million investment, the renovation included the creation of the LEV2L Sports Bar and Entertainment, a 275-seat sports-themed restaurant and bar with a 123-inch HDTV and numerous additional HDTVs, a stage for live music performances, an area for multi-sport wagering, and a new menu sourced from food producers in the Niagara Region. The updated space also includes a new 24-table poker room that features a view of Niagara Falls.
Niagara Casinos spent an additional $3.5 million on new slot machines and gaming technology throughout the property, including the creation of an interactive gaming zone featuring items such as PlayStation and Xbox consoles, Golden Tee systems, and immersive, skills-based gaming.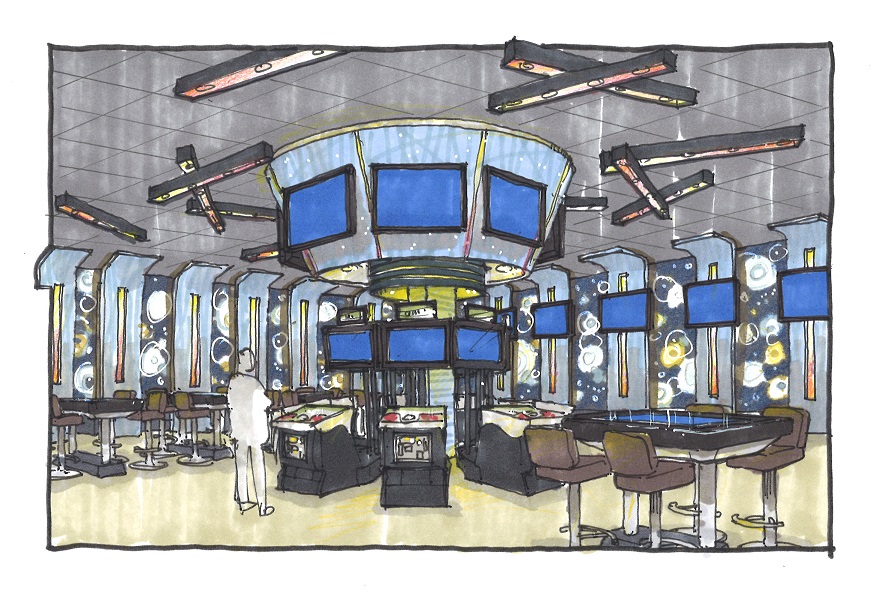 The investment in renovations and improvements is part of Casino Niagara's plan to attract both loyal and new guests, keep business strong, and continue delivering on Casino Niagara's promise of "just plain more fun."
"Our mission is to provide all of our patrons with a world-class entertainment experience," said Taylor. "Our investment in Casino Niagara is helping us deliver on that mission, and with our new restaurant, poker room, and next-generation gaming options, we are offering our patrons one of the most comprehensive entertainment experiences in southern Ontario."
Casino Life would like to thank Richard Taylor for his time and cooperation.
Bill Healey Associate Editor Asia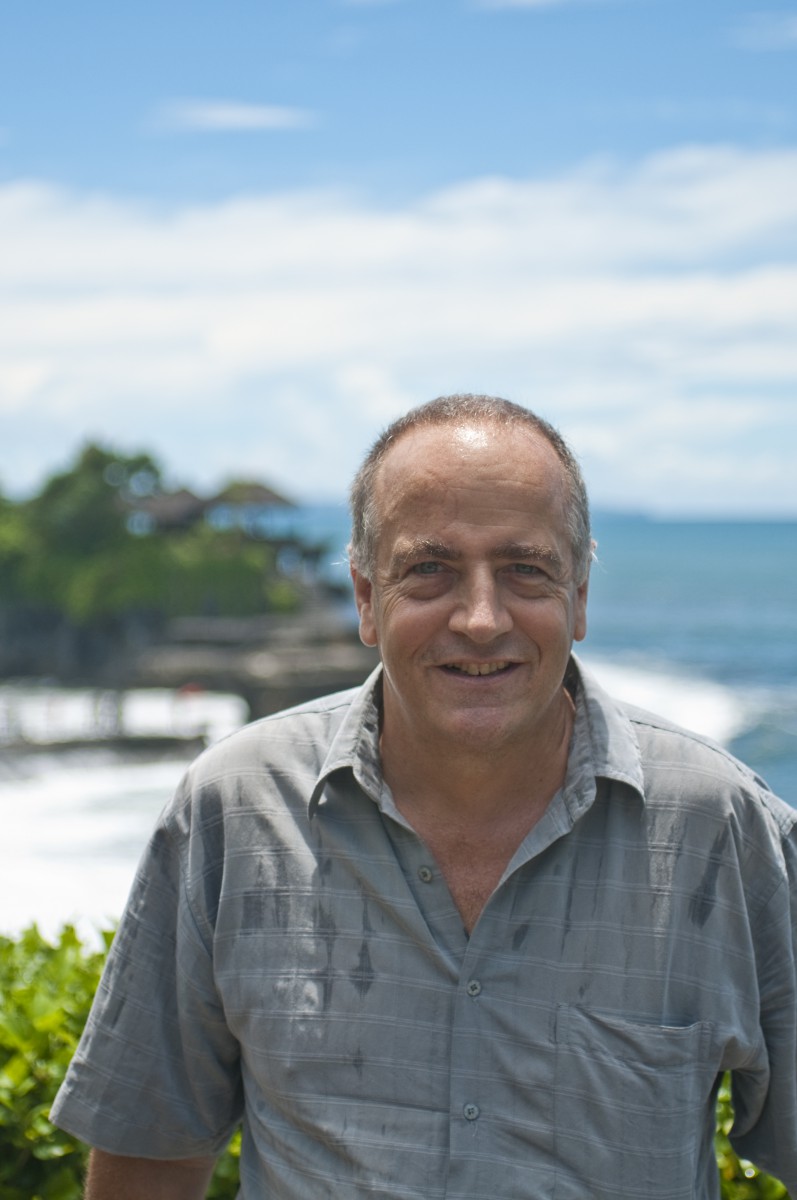 Bill Healey has spent his professional life in the leisure software industry, developing and implementing solutions used around the world.  Along with this, he has been actively writing on gaming and leisure since the turn of the millennium with content focused on global technology, market reviews and property profiles.  Splitting time between SE Asia and USA, he remains actively involved in international technology as a Director of Quasar Group International.  Connect on Twitter @heybil