Submitted by

admin

on Mon, 21/08/2023 - 20:47
Zitro is proud to announce its new collaboration agreement with Enjoy Punta del Este Casino & Resort in Uruguay, marking a major milestone in the company's expansion plans in the region.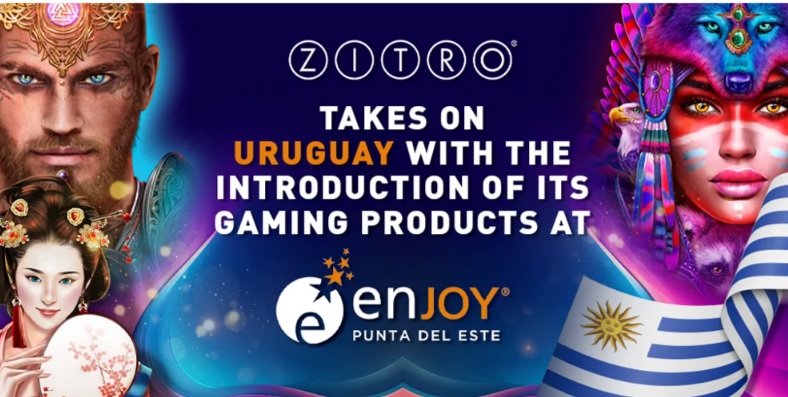 This renowned casino now features Zitro's Asian-themed title, Bashiba Link, on the Illusion Glare cabinet, while Wheel of Legendstakes the spotlight on the premium Altius Glare cabinet.
 "With remarkable growth in countries of the southern cone region, including Argentina, Uruguay, and Chile, our journey has been nothing short of extraordinary", added Alejandra Burato, Zitro's Regional Director for Latin America. "This new partnership further solidifies our presence in Uruguay, and we are overjoyed to have now reached this prestigious casino in the esteemed location of Punta del Este".
Rodrigo Echeto, Operations Director at Enjoy Punta del Este Casino & Resort, expressed his enthusiasm for the collaboration, stating, "We are delighted to introduce Zitro's cutting-edge games to our clients. As the leading casino in the region, it is imperative that we continually enhance our gaming offerings, and Zitro's impressive product range aligns perfectly with our commitment to delivering exceptional gaming experiences. We are confident that this partnership will further elevate our Casino & Resort".
"Our partnership with Enjoy Punta del Este Casino & Resort marks an exciting chapter for Zitro as we bring our world-class gaming products to this prestigious destination," said Sebastián Salat, International President at Zitro. "Our team's unwavering dedication and commitment have fueled our growth in this region, and we are confident that Zitro's innovative games will captivate players at Enjoy Punta del Este Casino & Resort, delivering unparalleled gaming experiences".