Submitted by

admin

on Mon, 25/04/2022 - 19:03
Zitro exhibited for the first time its spectacular Class III products at the 2022 National Indian Gaming Association (NIGA) Tradeshow & Convention in Anaheim, California.
"NIGA was the perfect opportunity for Zitro to reaffirm its commitment to the tribal gaming industry, and we are excited to have showcased our most compelling product portfolio to date", commented Derik Mooberry, CEO of Zitro USA. "Our latest launch is part of the development of product innovation for tribal operators looking to maximize player engagement, and we are truly humbled by the trust and acceptance our new products have received".
During the show, the company highlighted the spectacular GLARE cabinet line: Altius Glare, Illusion Glare, Allure Glare and Fusion Glare, and the new multi-game, Wheel of Legends featured on the premium Altius Glare cabinet. This exciting lineup also included the award-winning 88 Link, along with Far West and Mei Shi Mei Ke, showcased on Allure Glare and the world-renowned and iconic Link King and Link Me slot games, which were showcased on Fusion Glare. Other premium series presented at the event were the popular Bashiba Link and Double Link, displayed on Illusion Glare. These world-class slots games come packed with unique game features, exciting bonus rounds and state-of-the-art graphics designed to engage players.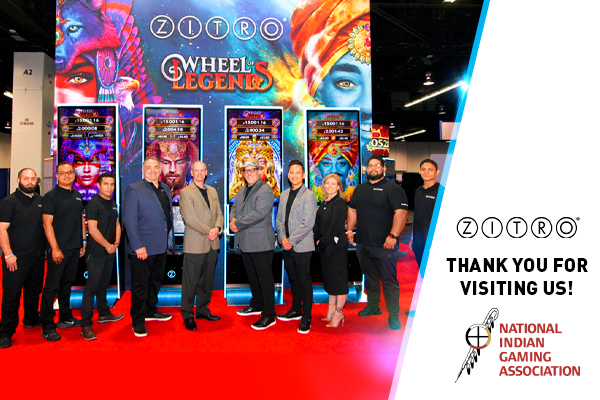 "Zitro is proud to have been part of the largest gathering of tribal leaders in North America at an exciting period of growth in many tribal jurisdictions. Our latest product showcase at NIGA has demonstrated our commitment to delivering high-class products that add value to the tribal gaming market and drive profitability. Our strong game portfolio offers tribal operators a wide diversity of titles with new game mechanics that meet current player demand. We are confident our innovative product line will further strengthen our position within the tribal gaming community", added Derik Mooberry, CEO of Zitro USA.