Submitted by

admin

on Fri, 21/05/2021 - 16:25
Thousands of poker enthusiasts and big-name stars are set to descend on The Star Gold Coast for the prestigious WPTDeepStacks™ tournament this week, dealing the perfect hand for both the sport and the city's tourism industry.
More than 2,000 players are expected to flock to the Gold Coast over the 11-day festival as entrants travel from almost every state and territory in Australia as well as a number of players crossing the ditch from New Zealand.
With an estimated $1.8 million prize pool tipped for this year's WPTDeepStacks event, the vibe at The Star Gold Coast is intensifying as anticipation builds for the opening event today with the winner of the Main Event to be decided on Monday 31 May.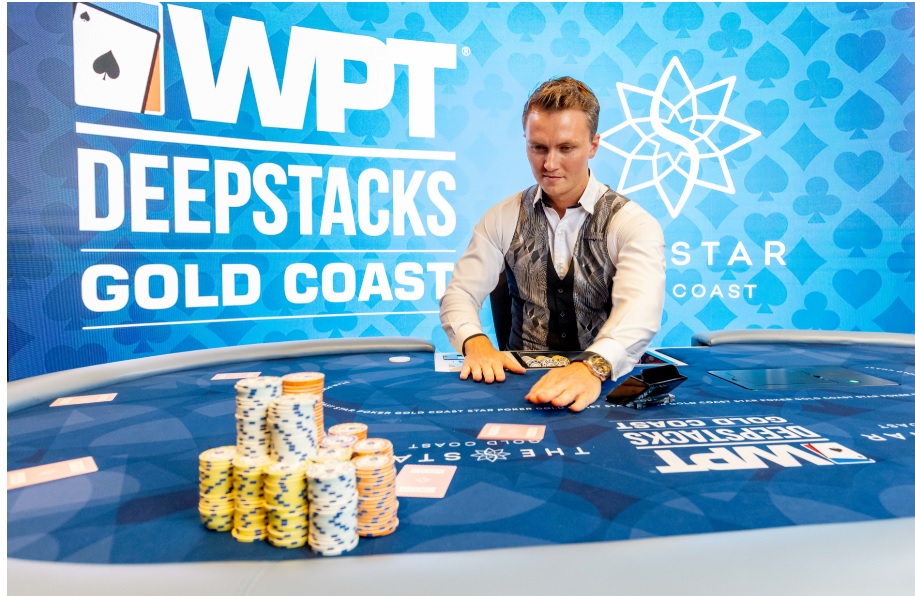 The buzz surrounding this year's event is extra electric, as it not only signifies the return of major poker tournaments in Australia, it is also the first to offer an estimated million-dollar-plus prize pool since the introduction of COVID-19 restrictions in early 2020.
The Star Gold Coast Chief Operating Officer, Jess Mellor, said the iconic property will be teeming with visitors from interstate and New Zealand as The Star's two premium hotels, The Star Grand and The Darling, operate at full capacity over much of the tournament.
"With 80% of entrants expected to come from outside of the Gold Coast, The Star is honoured to host an event that promises to provide a powerful injection into the economy and a much-needed boost to Queensland's tourism industry," she said.
"It's fantastic to see our city alive and thriving once again - this weekend alone WPTDeepStacks will be in the company of a wonderful events line-up also featuring Blues On Broadbeach and Sanctuary Cove International Boat Show."
Big names confirmed for WPTDeepStacks include Australian cricketing legend Shane Warne, Australian Poker Hall of Fame inaugural inductee, Gary Benson, who has a cool $2 million in career winnings under his belt; Melbourne's Rob Campbell who will be coming in firing after a recent win in February at an event in Brisbane; Melbourne's Bill Argyros, affectionately known as 'Billy The Croc', whose career winnings sit at more than $1.8million; New Zealand star player Simon Thwaites and runner up at the 2019 WPT event at The Star and WPT® Mexico host, Angel Guillén Pereda who will be looking to go one better and secure the win when he takes to the tables this week.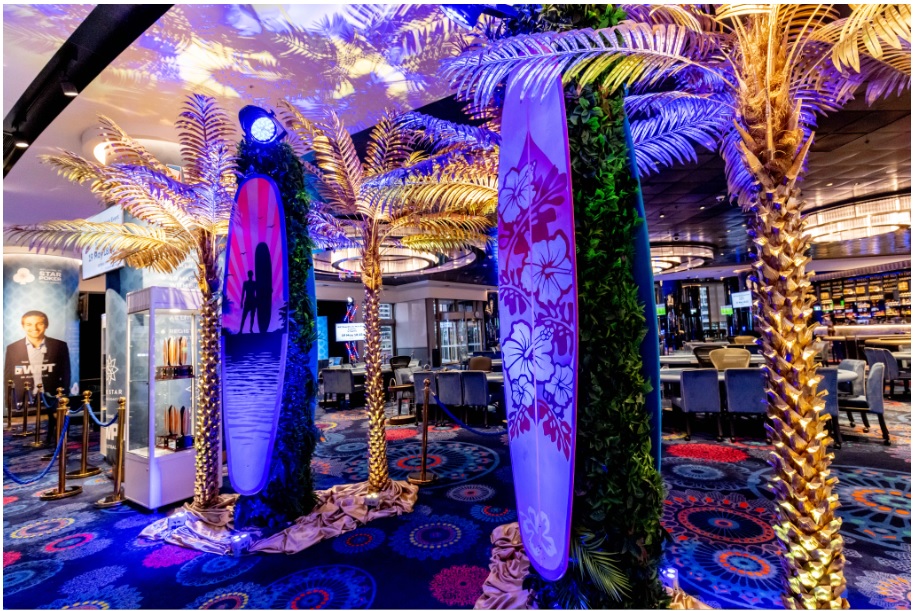 Gold Coast-born member of WPT Royal Flush Crew and WPT host, Ashleigh Lawrence, will make her WPTDeepStacks appearance fresh off the back of a Runner Up placing in this year's Amazing Race while iconic WPT host and 2020 Australian Poker Hall of Fame inductee, Lynn Gilmartin, will return after hosting The Star's 2019 WPT event.
Angelica Hael, VP of Global Tour Management for the World Poker Tour said the team were delighted to be back at their Australian home, The Star Gold Coast.
"We are honoured to bring back major poker tournaments in Australia and look forward to an amazing festival of poker," she said.
The festival features the $750 Opener on 21 May, the $2,000 single-day event on 23 May and the two-day $5,000 High Roller from 30 - 31 May, while seven side events will have buy-ins ranging from $330 - $750. But it is the Main Event on 31 May that will draw in the sport's biggest hitters as they vie for the Championship Title.
The Star Gold Coast's state-of-the-art poker space boasts eight permanent tables and 16 tournament tables, all featuring bespoke technology that allows players to register for cash games via SMS.
The Gold Coast icon first rolled out the red carpet for the World Poker Tour® in October 2019, with the historic deal marking the first ever WPT Australia event held in the country and the beginning of a monumental partnership.
Registrations for WPTDeepStacks Gold Coast are now open online, with players also able to register for events in person, on-site at The Star Gold Coast on the morning of the respective event. For more information: https://www.star.com.au/goldcoast/whats-on/poker/wptdeepstacks.
About World Poker Tour
World Poker Tour (WPT) is the premier name in internationally televised gaming and entertainment with brand presence in land-based tournaments, television, online, and mobile. Leading innovation in the sport of poker since 2002, WPT ignited the global poker boom with the creation of a unique television show based on a series of high-stakes poker tournaments. WPT has broadcast globally in more than 150 countries and territories, and is currently producing its 18th season, which airs on Bally Sports in the United States. Season XIX of WPT is sponsored by ClubWPT.com. ClubWPT.com is a unique online membership site that offers inside access to the WPT, as well as a sweepstakes-based poker club available in 43 states and territories across the United States, Australia, Canada, France and the United Kingdom. WPT also participates in strategic brand license, partnership, and sponsorship opportunities. For more information, go to WPT.com. WPT Enterprises Inc. is a subsidiary of Allied Esports Entertainment, Inc.
About The Star Gold Coast
Located on Broadbeach Island, The Star Gold Coast offers a five-star hotel, The Star Grand, featuring a spectacular poolside experience; a luxury suite hotel, The Darling, complete with a rooftop infinity pool and award-winning restaurant and bar; a wealth of exciting food and beverage experiences; a relaxing day spa and fitness centre; state-of-the-art theatre; new events lawn; additional meeting room space and refreshed conference facilities in the Event Centre; and premium gaming facilities.
Works are currently underway on developing the resort's first hotel and apartment towers through a joint venture between parent company, The Star Entertainment Group, and its two Hong-Kong based partners, Chow Tai Fook Enterprises and Far East Consortium. The respective 53 and 63-storey towers will sit alongside The Star Grand and The Darling to eventually create four exciting hotel options.
Expected to open in 2022, the inaugural tower will introduce the first internationally-acclaimed Dorsett hotel to Australia. Planned to open by late 2024, the second tower will feature a five-star globally-renowned hotel brand. By then, The Star Gold Coast will offer close to 1200 hotel rooms and suites, plus nearly 900 apartments. Both towers will offer direct connectivity to The Star Gold Coast's other integrated resort offerings and will feature a total of more than 12,050sqm additional retail and resort facilities.