Submitted by

admin

on Mon, 05/06/2023 - 18:26
31 May 2023 (Manila, The Philippines) Velvix, a leading slot machine manufacturer, is pleased to announce its upcoming expansion into the Asian market with a particular emphasis on The Philippines and Vietnam. To ensure the delivery of exceptional services to clients in both jurisdictions, Velvix has formed a strategic partnership with Jade Gaming, a renowned provider in the industry.
Founded in 2021, Velvix has experienced remarkable success in the United States, operating across multiple state jurisdictions such as Oklahoma and California. With its headquarters situated in Taichung, Taiwan, and a research and development office in Sydney, Australia, the company boasts a global presence. The Velvix team is comprised of executives with over 50 years of combined experience in various aspects of the industry, including game design, game math, sales, and marketing.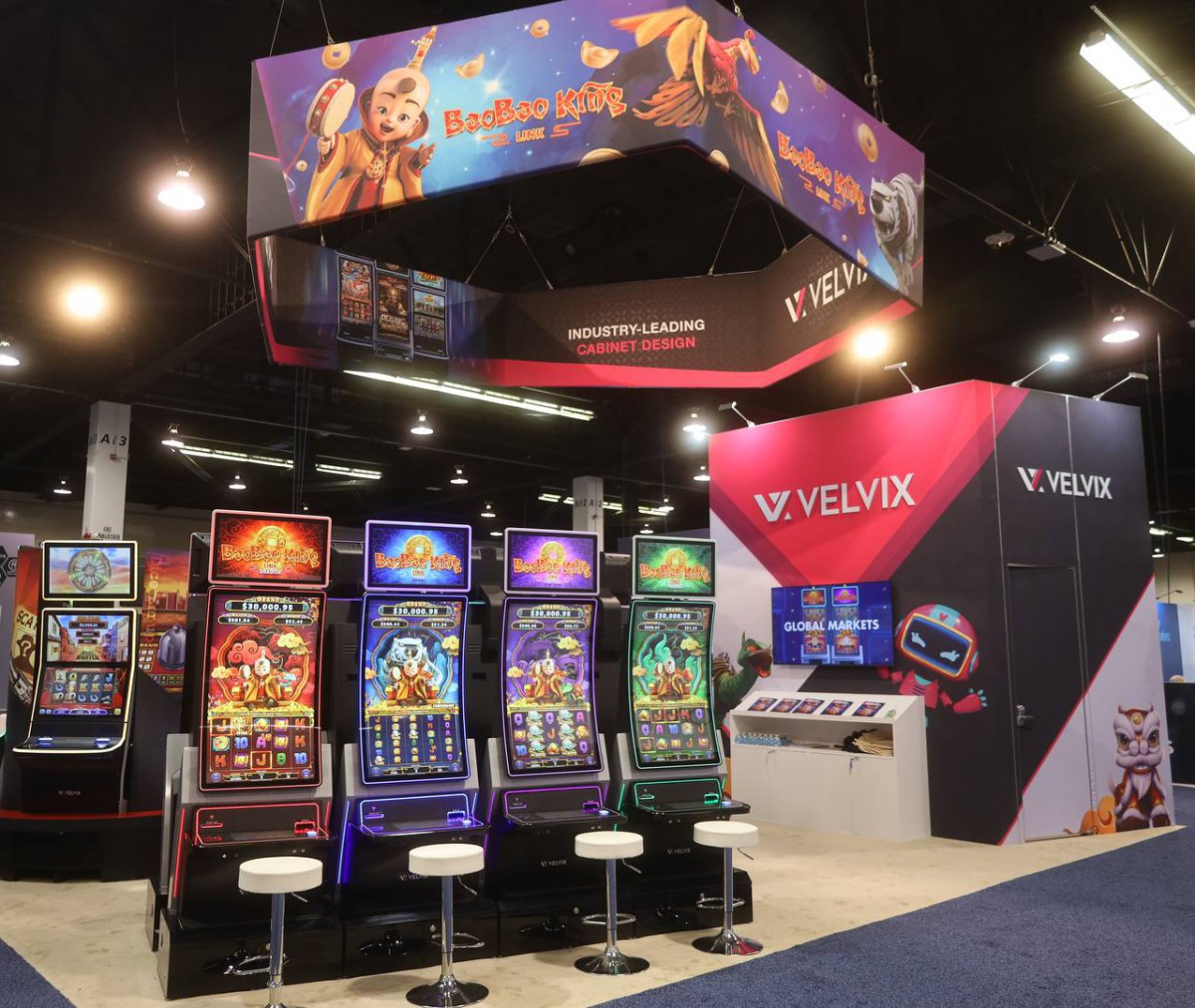 Velvix's diverse product lineup includes an impressive array of Class III slot machine titles, encompassing both linked progressive and standalone products. The company takes pride in its innovative cabinet product, CurlX, featuring a sleek curve screen design, virtual button deck, phone charger, unique edge lighting and more.
Amy Jiang, Vice President of Velvix, expressed her confidence in the company's expansion into Asia, stating, "After our successful entry into the North American markets, we firmly believe that venturing into Asia is the natural progression for Velvix. 
The Asian Pacific region has demonstrated remarkable growth in recent quarters, surpassing even the most optimistic expectations. We strongly believe in the resurgence of Asian gaming and are thrilled to be part of it by launching Velvix in The Philippines and Vietnam. We have full confidence in Jade Gaming as our trusted
partner, leading us forward and ensuring unparalleled customer service, a reputation Velvix has established in the United States."
Velvix is actively preparing to launch its initial product catalog in June 2023, with the goal of securing placements by the fourth quarter of this year. The company is committed to introducing its cutting-edge products and superior gaming experiences to the Asian market, capitalizing on its expertise and success in the industry.
About Velvix
Velvix LLC is part of the XSGroup and was founded in 2019 as part of the rebranding of the group's electronic gaming machine (EGM) division. Based in Taichung, Taiwan, Velvix is a developer of both EGM cabinets and software for the Asian and North American gaming markets. Through a partnership with Jade Gaming, Velvix can offer its Asia-based clients its state-of-the-art, attractive
hardware technology and exciting game titles that include themes that fit a wide variety of audience types. The company prides itself on customer service and fast turnaround, allowing player and client feedback to directly translate into the development of new and exciting game titles.