Submitted by

admin

on Mon, 13/11/2023 - 21:20
One lucky punter has walked away with the keys to a brand-new Mercedes GLA 200 and a five-year timeshare deal at Sun City's brand-new luxury Lefika Villas in the Explore Time Square in Menlyn Maine competition.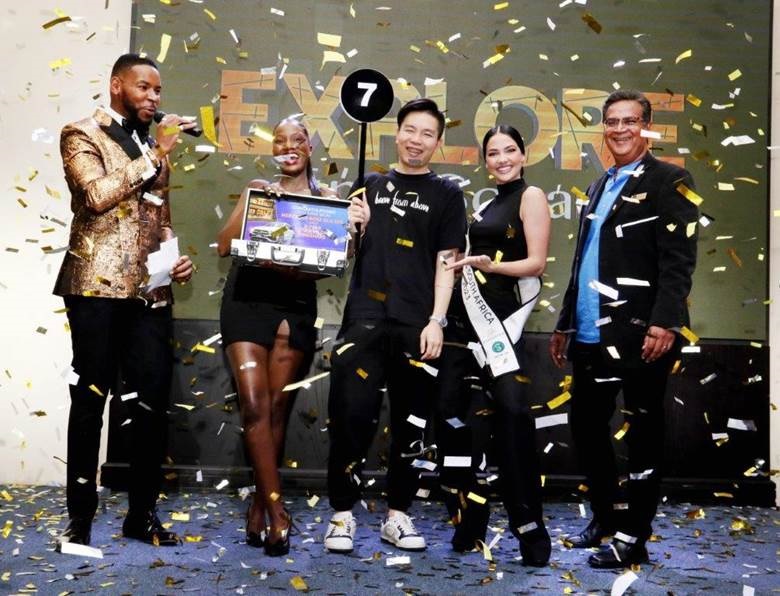 Image: Lucky number 7, Ernest Chen, the Time Square EXPLORE winner is pictured with Miss South Africa Natasha Joubert; Time Square General Manager Ruben Gooranah; and promoters
Ernest Chen was drawn with his lucky number seven ticket on October 29 by Miss South Africa Natasha Joubert, coming out tops from 242 finalist tickets and within the top 10 final draw. The competition asked contestants to stay, play, eat or be entertained at Time Square during the four-month competition to increase their chances of winning. Every five gaming points, hotel booking, meal valued at R500 or more, or show ticket, counted as an entry into the competition.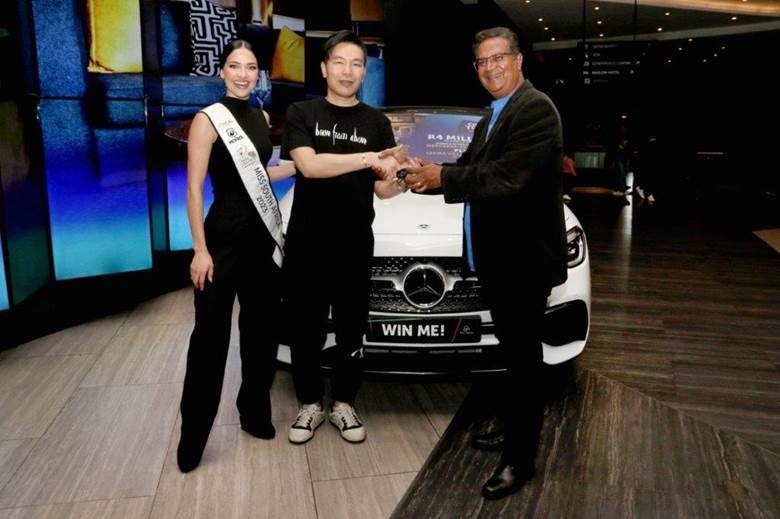 Time Square General Manager Ruben Gooranah congratulated Ernest on being drawn as the lucky winner. "I hope he will love every moment of driving pleasure in his luxurious new vehicle, and that we will see it parked outside Time Square in the near future."