Submitted by

admin

on Fri, 17/03/2023 - 20:36
LAS VEGAS, Nevada, March 17 ,2023 - SUZOHAPP will be exhibiting at the Indian Gaming Tradeshow & Convention (IGA) from March 27-30 at the San Diego Convention Center in San Diego, California. Entering its 37th year, IGA is the premier event for the Indian Gaming industry with the largest gathering of tribal leaders and casino executives in the country. 
A focal point of SUZOHAPP's exhibit this year will be its suite of terminals that covers the entire lifecycle of the sports betting experience. This ecosystem includes terminals in full kiosk format, tabletop, over-the-counter models and cash redemption terminals for payout. At this year's event, highlights on display will include the new SBT-500+ bartop and SBT-2000 seated models, next-generation solutions that allow operators maximize their returns.
"We are very excited to present our complete sports betting ecosystem to the tribal community," says Todd Sims, Vice President of Sales Americas at SUZOHAPP. "Offering an engaging betting experience to players is the ideal way to generate recurring revenue as well as increase their loyalty."
SUZOHAPP ecosystem is fully customizable to allow for total flexibility depending on what works best for customers. "We bring our years of experience and relevant expertise to help customers design the best solution to fit their needs," says Sims. "If you want to find out more about the benefits of our sports betting ecosystem, visit us at our booth!"
SUZOHAPP will be exhibiting at booth #1113.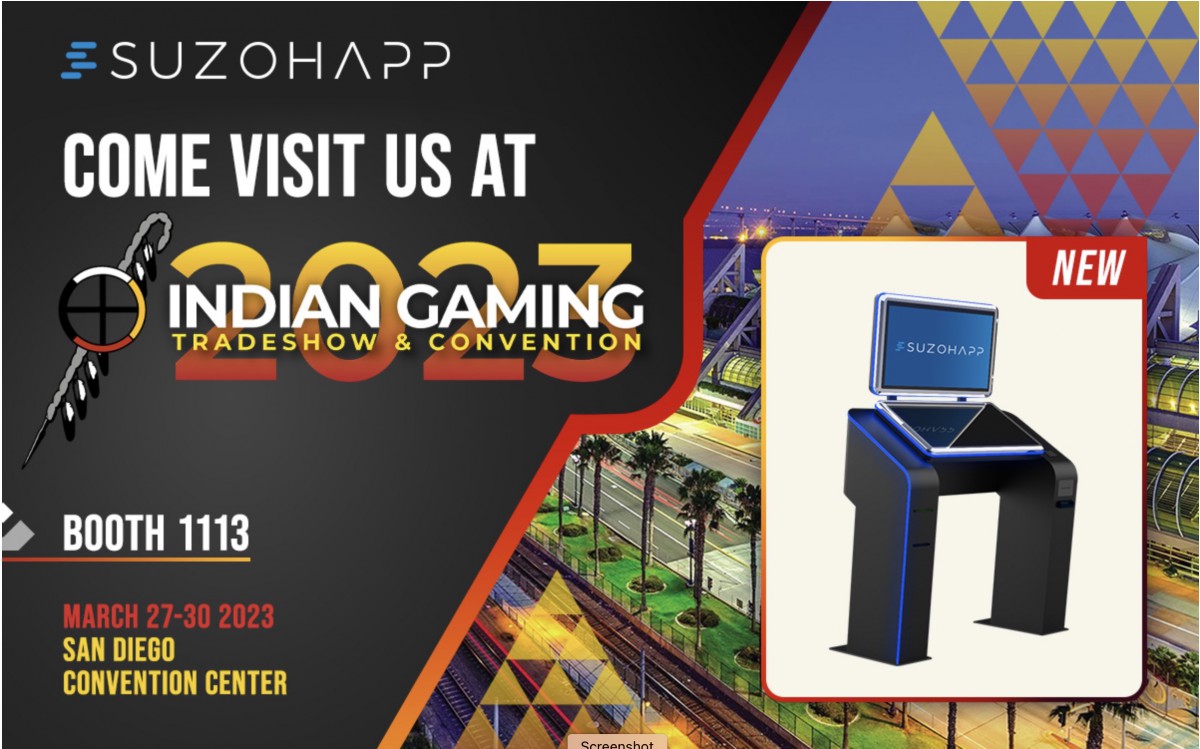 About SUZOHAPP
SUZOHAPP is a world leader in the manufacturing and distribution of gaming, amusement, and sports betting products.  Serving operators and OEMs for over 60 years, SUZOHAPP carries a vast portfolio of components available for immediate distribution and for developing custom built solutions.  More information, along with a comprehensive online components catalogue, is available at www.suzohapp.com. SUZOHAPP is owned by affiliates of ACON Investments, L.L.C., a Washington, D.C.- based international private equity investment firm that has responsibility for managing approximately $5.5 billion of capital. For more information, visit www.aconinvestments.com.