Submitted by

admin

on Tue, 15/06/2021 - 00:01
The Thessaloniki and Mont Parnes casinos in Greece, operated by Regency Entertainment, are now open again, and they have both added Zitro's 88 Link games to their floors. 88 Link is presented on the spectacular Allure cabinet that stands out for its impressive aesthetics and unsurpassed functionality.
The Allure cabinet has three 27-inch Full HD screens, and the graphics on the upper screens of each of the machines in a bank configuration work together, thanks to the 'SynchroScreens' functionality, creating a harmonious visual spectacle.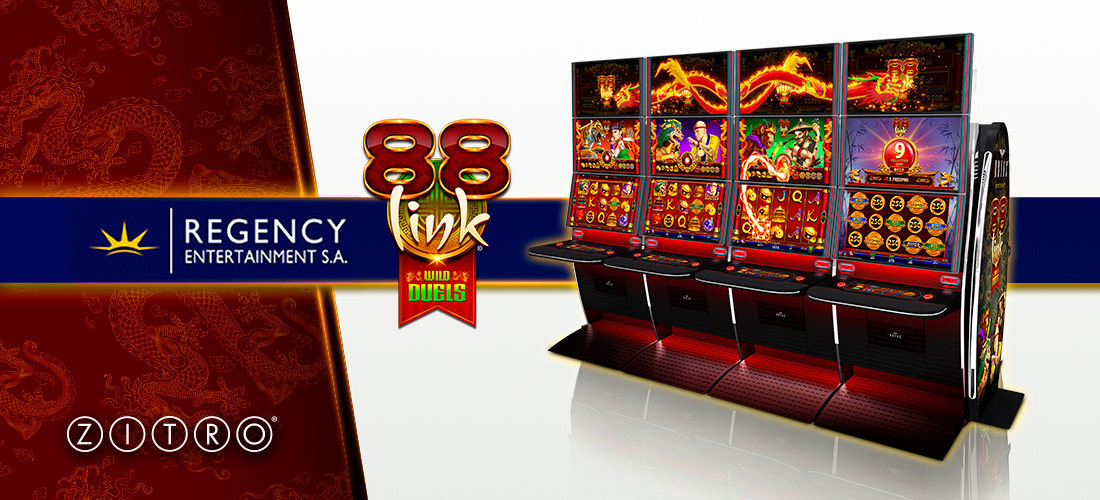 The games supplied are '88 Link Wild Duels' including the attractive '243 ways' game mechanics and the fantastic 'Link Bonus', which has given Zitro so many successes in markets worldwide. The attractive Allure cabinet guarantees comfort for the player, while the 88 Link Wild Duels games ensure excitement, entertainment and guarantees high profitability for the operator.
"Zitro's video slots are already very popular with our players, so the new Allure-88 Link machines will be an eye-catcher, and an important contribution to the great experience that Regency always strives to offer to our customers," says Ian. Gosling, COO of Regency Entertainment.
Nadège Teyssedre, Zitro Regional Sales Director EMEA, comments: "We want to congratulate Regency Entertainment on the long-awaited reopening of their amazing casinos. Our Link King and Link Me games have delivered extraordinary results in Regency Entertainment casinos, and we are very proud to have now introduced our Allure-88 Links in the casinos of which is one of the most prestigious operators in Europe. We greatly appreciate Regency Entertainment for the trust they show us. "