Submitted by

admin

on Mon, 13/06/2022 - 15:54
Pinnacle Solution will be attending July's edition of iGB Live! in confident mood boasting an expanded sales team, an MGA gaming licence which was gained earlier this year and a clear focus on expanding into new territories. Describing April's return of ICE London as representing a 'tipping point', Business Development Director, Rohini Sardana, confirmed: "It's great to be back in full swing with regards to industry events and iGB Live! is always one that's not-to-miss. It not only brings together European suppliers, operators, and affiliates, but it also succeeds in attracting delegates from outside the region - it's set to be a great mix of companies looking to develop and drive the industry forward."
Reflecting on the last 2-years the Pinnacle Solution Director believes the period spent under lockdown whilst not conducive to relationship building also had a positive impact on the business. "Not being able to attend live-events represented a major loss at the time" Rohini acknowledged. "But it also meant that we were able to reassess our service and analyse how we can best help our operator partners. The lockdowns allowed us to refine our product offering, in order to add the most value possible. Coming back to events such as iGB Live! with a more targeted offer makes business development easier, particularly in the booming esports vertical where we continue to be a game-changing partner with what is a truly market-leading product.
"Our sportsbook offering is proven to drive revenue, including on esports, and our ability to generate above-market hold is clear, but it's always useful at these events to explain in more detail how we can work to each partner's specific needs, and that's what we'll be looking to push at the RAI. Having seen a lot of our early success out in Asia, we now have the foundation and enlarged team to grow into new territories. We'll particularly be looking at speaking with central and eastern European partners at iGB Live!"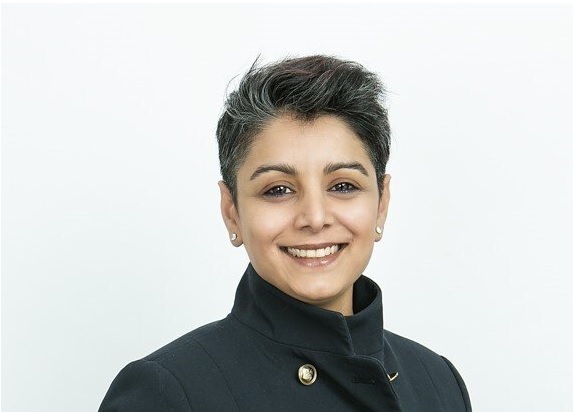 Image: Rohini Sardana, Business Development Director, Pinnacle Solution
With market saturation and regulatory headwinds affecting the sector, building trust and acquiring a sustainable flow of players are seen as the key challenge for sportsbooks. "The way digital natives operate online is so different to how online sportsbooks planned for decades ago. Customer behaviours are also changing, with different channels, different streaming requirements, and different content needs, and these have to be addressed to bring them onboard."
"Attracting this demographic is also a massive opportunity that could lay the foundations for a sustainable sportsbook for years to come. Acquiring the esports bettor remains a challenge to many brands, and it's our role as a specialist esports supplier to bring the knowledge and tools to operators which will allow them to engage authentically and then retain the esports fan, who we understand extremely well."
The combination of right product mix, right people and right energy are, according to Rohini Sardana, the foundations of a successful show. "With a less frantic atmosphere than ICE, it allows for constructive, in-depth and value-building product conversation. Gaming shows don't always have to be flashy to be successful; as long as you can get the right people in the right rooms sharing information and innovation, it's going to be a successful event and that's how I see iGB Live! going. I want to feel invigorated by a passionate trade show; where we've had the opportunities to solve problems and drive success for potential operator partners, as well as catch up with existing clients. The networking events in Amsterdam are always first-class and it's no surprise that iGB Live! is regarded as being right up there as a major industry event."
iGB Live! provides a forum of opportunity for industry professionals to connect and converse with key suppliers, convert expert-led insights into actionable business growth and converge with the 4,000+ visitors and 250 exhibitors expected at what is one of the world's fastest growing gaming expos.
For more information and to register for iGB Live! (5–8 July, Amsterdam RAI) visit: https://www.igblive.com