Submitted by

admin

on Mon, 14/11/2022 - 14:16
Gumpoldskirchen/Rome, November 14th, 2022 – NOVOMATIC, Europe's leading gaming technology Group, consistently continues its international expansion course with one of the largest transactions in its corporate history: the acquisition of the HBG Group, which makes NOVOMATIC one of the largest concessionaires in Italy.
The approval of the takeover by the Italian Autonomous Administration of State Monopolies (AAMS) also underlines the great confidence of the authorities in the Group.
NOVOMATIC has been operating in Italy, which is one of the world's largest gaming markets by revenue, for more than 15 years and has established its position as the technology leader in Europe's largest VLT market due to the high level of confidence of its licensed business customers in the Group's innovative products and services. HBG Gaming is one of the leading operators in the Italian market and is active both as a concessionaire of VLTs (Video Lottery Terminals) and AWPs (Amusement with Prizes), as well as in the online gaming and sports betting segments and with the operation of bingo sites.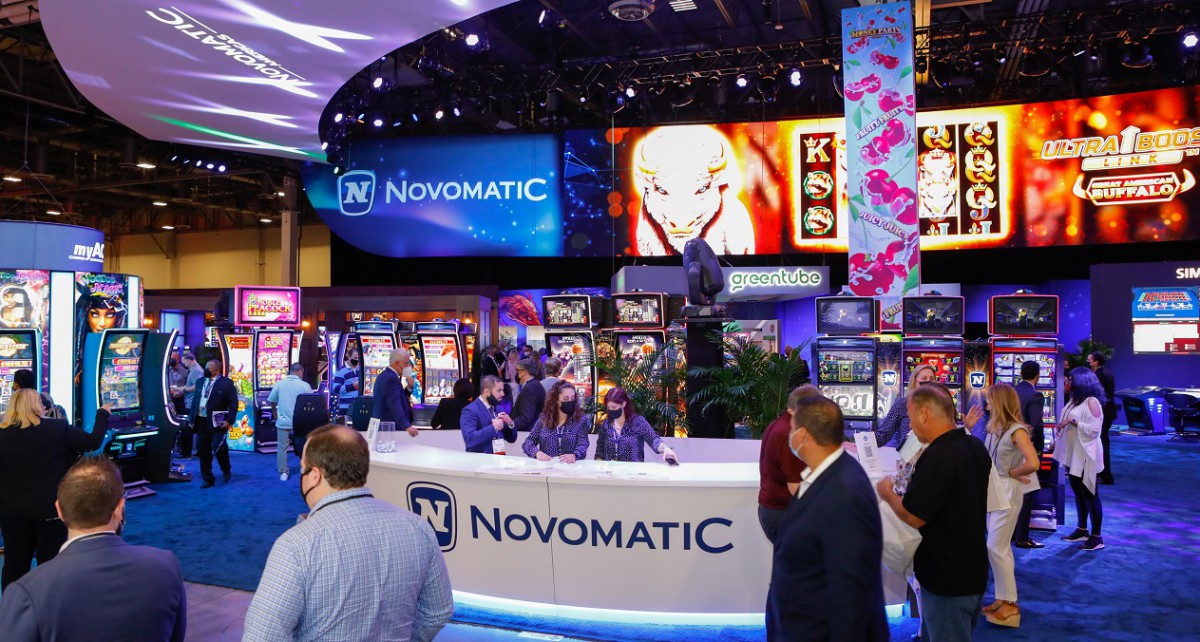 "With this acquisition, NOVOMATIC is sending a clear signal of further international expansion and can double its market share as a concessionaire in one of the key European gaming markets," underlines NOVOMATIC Executive Board Member Ryszard Presch.
NOVOMATIC Executive Board Member Johannes Gratzl adds: "With this successful closing of one of the largest takeover transactions in our company history, we have laid the foundation for further sustainable growth."
In addition to the technological market leadership that has already existed for years, NOVOMATIC is now one of the largest operators of VLTs and AWPs in Italy in the operational segment and will further develop the online gaming and sports betting segments in this market in the future. With this transaction, the number of employees of the Group has increased to more than 3,000 in Italy and to more than 21,900 worldwide. For Markus Büchele, CEO of NOVOMATIC Italia, this is a reason to rejoice: "Exactly in the year of our 15th anniversary in Italy, we can continue on a very successful path thanks to a great partnership with HBG and grow further together."
About NOVOMATIC
The NOVOMATIC AG Group is one of the biggest international producers and operators of gaming technologies and employs around 21,900 staff worldwide. Founded by entrepreneur Professor Johann F. Graf in 1980, the Group has locations in about 50 countries and exports high-tech electronic gaming equipment and solutions to about 100 countries. The Group operates around 212,000 gaming terminals and video lottery terminals (VLTs) in its some 2,000 plus gaming operations as well as via rental concepts.
In Italy, the NOVOMATIC AG Group has been represented by its subsidiary NOVOMATIC Italia since 2007 and now employs over 3,000 people in the country. Headquartered in Rome, the company also has production centres in Rimini and Bolzano and a logistics centre in Busto Arsizio, as well as numerous operational across Italy. Today, NOVOMATIC Italia is one of the major players in the Italian market, one of Europe's core gaming markets. In recent years, the range of AWPs and VLTs has gradually expanded and the ADMIRAL brand has grown to include over 240 ADMIRAL arcades, 15 bingo halls, the concessionaire ADMIRAL Gaming Network and the payment institution ADMIRAL Pay.
About HBG Gaming
HBG Group has been one of the main concessionaires and technology providers in the Italian gaming market since the first concession tender in 2000. With more than 700 employees, the HBG Group is now active in almost all segments of legal Italian gaming. Under its own concession, it operates more than 20,000 AWP machines, around 4,800 VLT machines as well as 18 bingo halls and 52 betting shops as well as the online betting portal QuiGioco.