Submitted by

admin

on Mon, 15/06/2020 - 17:19
Majestic Bingo, which has 16 clubs throughout Britain, has used the enforced suspension of its retail business due to the Covid-19 lockdown, to reinvent its online presence in a way in which managing director Mark Jepp, believes will enhance and build the brand.
Mark Jepp explained: "The lockdown has had a profound impact on the way in which we all approach our personal and our work lives.  Among the negatives - and there are a huge number impacting the business, our staff, suppliers and of course our customers – it has also provided an opportunity to reflect and reset.
"For a long time, Majestic had existed with an online offering that was adequate but lacked the WOW! that our community associates with the brand.  As a consequence, the senior team mapped out a vision of where we wanted to be and agreed that if we are going to do it, then do it properly, which meant being prepared to invest at a time when income is virtually non-existent and to only work with the right partner."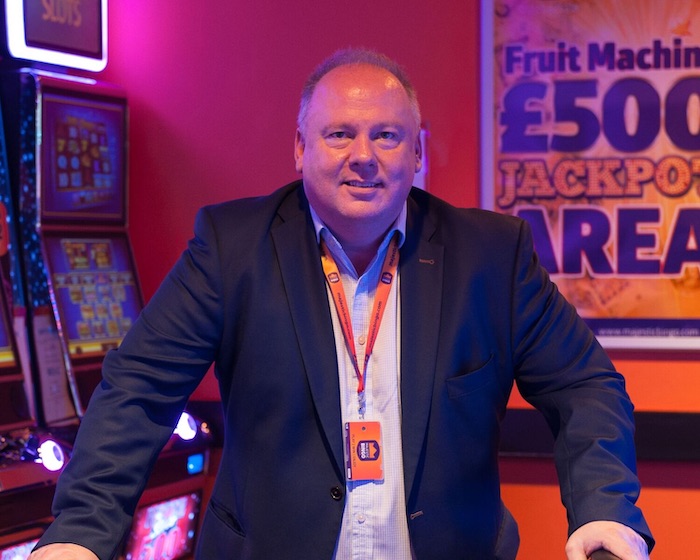 Image: Mark Jepp, managing director, Majestic Bingo
 For Majestic, the right partner was found in the shape of Positively Distinctive Media, a specialist bingo consultancy that shared the same passion for bingo and had the capabilities to transform the online offering to be one of the best in the industry.
 Mark Jepp said: "Our online bingo offering was clearly not in line with our retail-led brand and player experience.  We knew straight away that PDM were the right partner. They are as enthusiastic about bingo as we are and understand the business and the brand inside out."
Moving from an everyday experience to one that really captures the Majestic personality has been key and references to 'brand' punctuate the vision down to the terminology used, the tone of voice, the promotional mechanics, being true to the integrity of the Majestic bingo experience and translating the sense of trust that its bricks and mortar customers have into the online space.
The solution has been to build on the profile that Mark Jepp enjoys as a 'hands-on' managing director.  "I'm always at one of our clubs and as a consequence the customers recognise me" he explained.  "Our online presence will become our 17th club and I will be fronting the promotions and initiatives as the face of and personality of the Majestic brand."
Aware of the warnings that online will simply serve to cannibalize bricks and mortar income, the Majestic MD argues that customers are already playing online and the real danger is that they are probably playing with a competitor.  Rather than keep the two verticals separate, the strategy is to embrace their coming together, with the official online launch expected to take place in the clubs when bingo is permitted to open its doors.
"The aim is to launch in time for the summer reopening and rather than be slightly awkward or shy about the new arrival really be loud and proud of our new, vibrant online presence.  We are currently examining how we can bring the two together with customers being able to participate in the retail experience from their own homes.  Our online initiative has energised the team, energised the brand and I'm sure it will energise the Majestic community of players both existing and new."