Submitted by

admin

on Mon, 20/07/2020 - 10:30
The new director of the Gaming Inspection and Coordination Bureau (DICJ), Adriano Marques Ho, has paid a visit to local gambling venues to inspect the casino operators' implementation of the new measures aimed at preventing the Covid-19 epidemic, according to a DICJ press release. 
Mr Ho met with security management representatives from all six concessionaires and sub-concessionaires and asked them to fulfil the new requirements in controlling the entrance of visitors and customers with a view to guaranteeing the hygiene and health of its workers and clients.
Since June 15, anyone entering casinos will have to present a negative Covid-19 test (valid nucleic acid test certificate)apart from having to undergo body temperature checks and display a health identification code.
The gaming watchdog head asked casino operators to to clearly display their epidemic prevention and control instructions at the entrance to the casinos and to have enough personnel to carry out the relevant work, the statement added.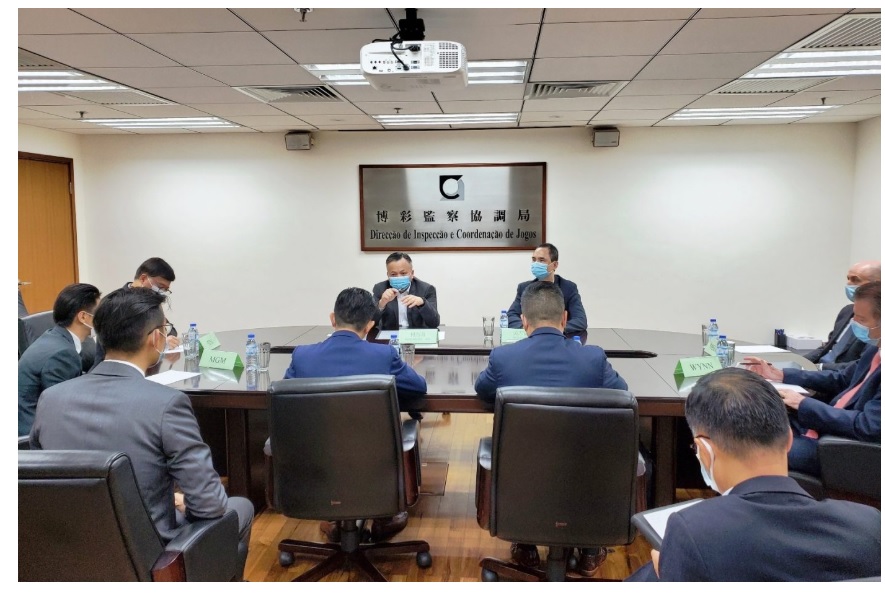 The Head of the DICJ Gambling and Inspection Department, Vong Chi Fu, and the Coordinator of the Macau Health Bureau Disease Control and Prevention Center (SSM), Dr. Lam Chong, jointly carried out inspections in the casinos.
Taking into account the assessment of the real situation, DICJ says they will hold regular meetings with the concessionaires and sub-concessionaires, with a view to the timely adaptation of the epidemic prevention measures, in order to better guarantee the smooth execution of the works outbreak prevention.