Submitted by

admin

on Thu, 22/10/2020 - 22:36
They say it can take up to 10 people to operate the three-story, high-definition screen at the front of the Circa sports book, but Derek Stevens is determined to figure it out on his own.
As soon as the infrastructure was in place ahead of the book's grand opening, the resort's owner wanted a tutorial on the controls. Turns out, they were as difficult as advertised. "It's a little bit different than my DirecTV remote control at home," Stevens jokes. "This thing is like frickin' NASA."
Anyone visiting what's being billed as the largest sports book in the world will surely agree — many sci-fi film command centers don't look as opulent as Stevens' new venue. The 78 million-pixel screen, which reportedly cost more than $20 million, beams across nearly the entire casino floor, dazzling those who approach with its clarity and contrast.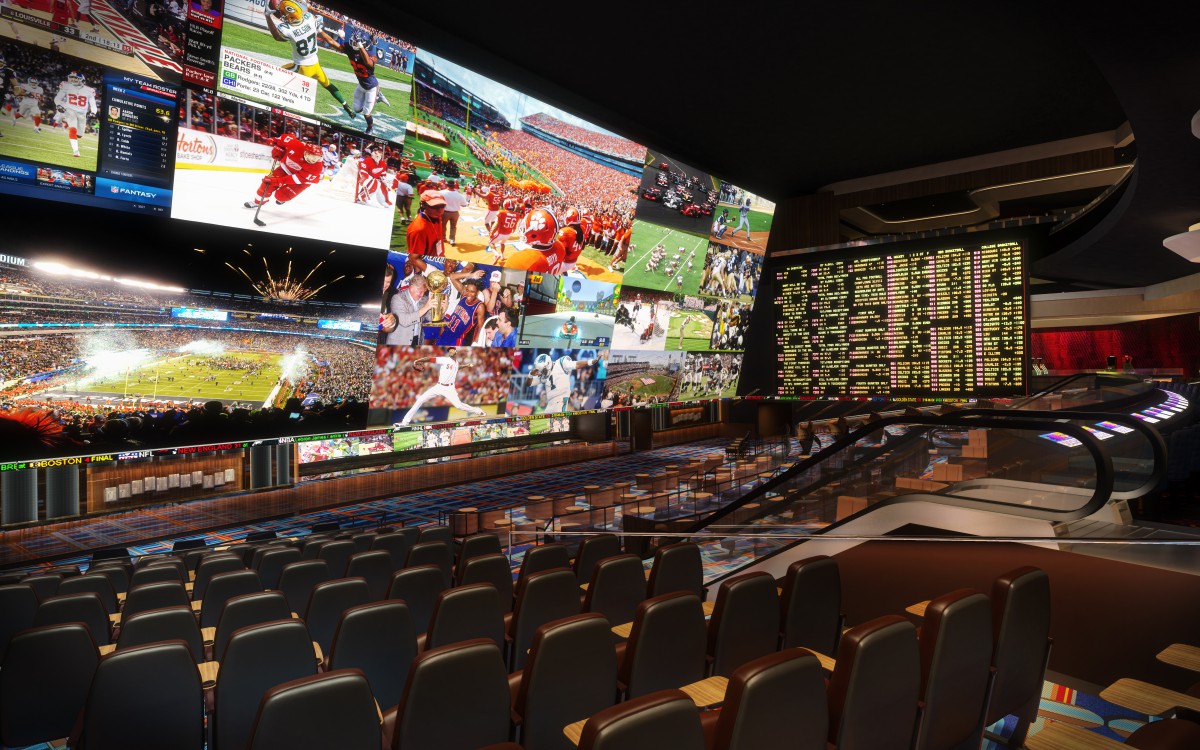 Image: Christopher DeVargas
It can play as many as 24 sporting events at a time, though it will generally show fewer, depending on the schedule of a given night. Patrons will be able to see every game on the screen — without squinting to make out the score or zooming in on ant-sized players, as in typical sports books.
"For years, I've been hearing from Derek about what it was going to be and I'd seen renderings," says Matt Metcalf, Circa's race and sports book director. "But I don't think you can ever fully appreciate it until you walk in the door and see it for the first time."
Metcalf and his team of bookmakers have already changed the local betting scene over the past year and a half with satellite Circa sports book locations at the Golden Gate and The D, two other Stevens properties. Circa has drawn praise from gamblers for offering high limits, taking a low hold percentage on future wagers and refusing to turn away any customers.
Now, Circa aims to revolutionize the game-day experience in Las Vegas, with Stevens hoping his personal touches make a difference. He has handpicked all seating — testing out a variety of chairs and booths at his warehouse over the past few years — and settled for nothing less than the highest quality audio equipment to pair with the screen.
"We've gotten a lot of people down to the [Golden] Gate and to The D based on the product and what we built with that," Metcalf says. "But I think this room will get a lot of people down here in its own right. And from then on, it's on us to show them what we're about, what we've built and keep them as Circa customers."
Demand is high, so Circa has implemented a select-a-seat style reservation system for the sports book on its website. Prices range from $8 for a single stadium seat to $700 for a full Circa Club booth, fees that count toward food and beverage minimums.
Food can be ordered to the book — via provided iPads — from several of the resort's restaurants, including Victory Burger Co., Project BBQ and Saginaw's Delicatessen. Seats are equipped with power outlets, and Stevens has ensured the WiFi connection and cell signal are strong from front to back. He's been in enough sports books over the years to know the feeling when something goes technologically awry.
For that reason, he might want to stay away from the screen's programming board during peak hours.
"That's probably the most intimidating part," Metcalf says, laughing. "Even when we took over the Golden Gate, it was just so much equipment to learn. That was a big deal and a learning experience. It was a training ground for how we're going to run this book."
Featured in Casino Life issue 141