Submitted by

admin

on Fri, 02/09/2022 - 10:36
Johnson Controls, the global leader for smart, healthy and sustainable buildings, attended the Global Gaming Expo (G2E Asia) 2022 in Singapore on August 24th – 26th, the largest gaming and entertainment expo in Asia.
The Tyco unified security solutions from Johnson Controls impressed the professional visitors and well demonstrated the capability to enable casinos and resorts' operational efficiency beyond security.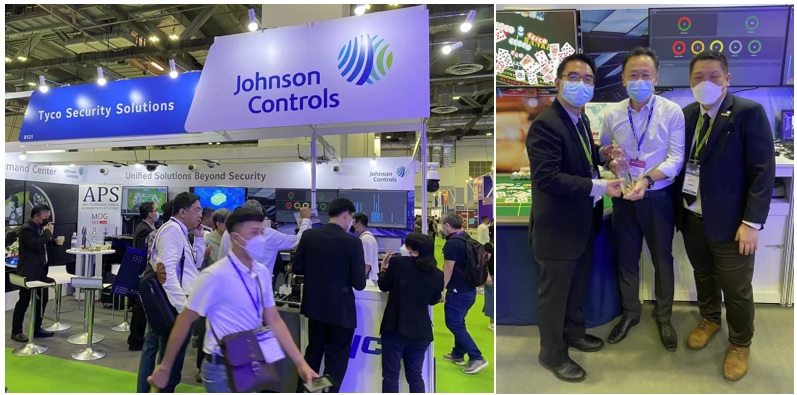 Johnson Controls showcased the one-stop security solutions of video surveillance, access control, intrusion security, and seamless integration with casino management systems (CMS) that enhance security and operational efficiency. The newly launched victor Command Center made its debut in the market, featuring industrial grade, large format video walls that significantly increase situational awareness and reduce response time.
The full series of Illustra cameras in various formats were on display enabling 360° views of the booth. The Illustra Pro multi-sensor camera, designed to provide complete coverage with a lower total cost of ownership (TCO) when compared to the use of multiple cameras, are equipped with deep learning AI and the ability to accurately classify many human and vehicle targets within a scene. The emerald intelligent access terminal with sleek design and state of the art LCD touch screen, offers advanced intelligence at the edge.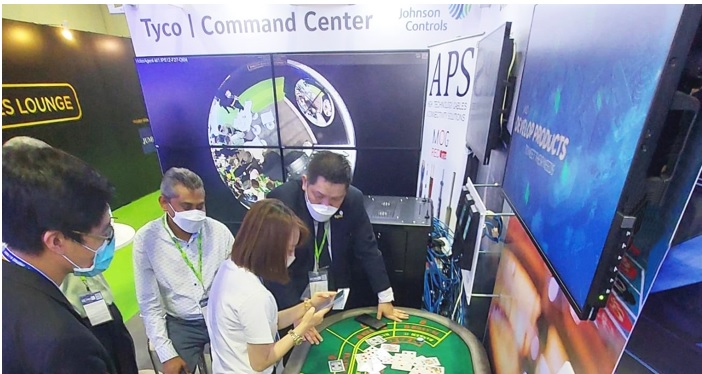 Casinos and resorts have specific requirements that run the full spectrum of smart building security solutions. As a global leader providing innovative and unified security solutions, Johnson Controls continues to invest in the development of products and technologies to meet the diverse needs of customers, enabling a safer, smarter and more efficient space where people work, play and entertain.
About Tyco Security Solutions
Tyco Security Solutions, from Johnson Controls, are unified solutions consisting of some of the most comprehensive world-leading premium access control, video, intrusion, converged products in the security industry. These solutions, delivered by developers from all product disciplines, consistently allow customers to see more, do more, and save more across multiple industries and segments including healthcare, government, transportation, finance, retail, commercial and residential. Worldwide, Tyco security solutions help protect 42% of Fortune 500 companies, transportation systems on five continents, 80% of the world's top 200 retailers, over two million commercial enterprises, and over five million private residences. For more information, visit www.tyco-apac.com.
About Johnson Controls
At Johnson Controls (NYSE:JCI) we transform the environments where people live, work, learn and play. As the global leader in smart, healthy and sustainable buildings, our mission is to reimagine the performance of buildings to serve people, places and the planet.
With a history of more than 135 years of innovation, Johnson Controls delivers the blueprint of the future for industries such as healthcare, schools, data centers, airports, stadiums, manufacturing and beyond through its comprehensive digital offering OpenBlue. With a global team of 100,000 experts in more than 150 countries, Johnson Controls offers the world`s largest portfolio of building technology, software as well as service solutions with some of the most trusted names in the industry. For more information, visit www.johnsoncontrols.com.