Submitted by

admin

on Mon, 28/02/2022 - 14:33
[Quang Nam, February 28, 2022] – Today, Vietnam's premier beachfront integrated resort Hoiana has announced new appointment to the role of Chief Marketing Officer - Jit Ng.
As CMO, Jit will lead the company's growth in new and existing markets, broadening its awareness as well as driving preference in an extremely competitive market space. As a passionate and early adopter in Digital, he will continue to accelerate Hoiana's growth using his arsenal of experiences in his past postings around Asia.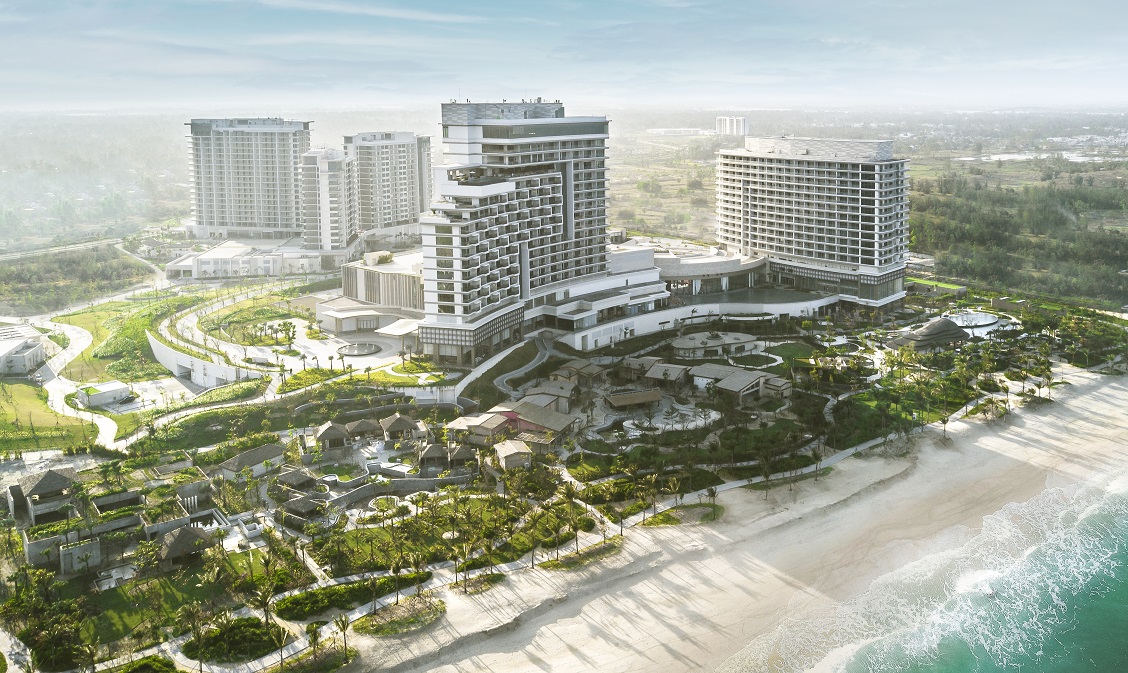 Jit will report to Steve Wolstenholme, President and CEO at Hoiana, and will be one of the key leaders for Hoiana's continued growth and strategic directions. Along with it, Jit will be responsible for strategic planning, creative development, and execution for marketing across the entire development with the overarching objective to ensure Hoiana's ability to drive strong preference, and create demand for the brand with existing and potential guests around the world.
"It's my belief that the role of a CMO is to set the growth trajectory for the brand, with a clear vision for the brand's future, and to then coach the right talents to bring our vision to life, ultimately achieving all our growth plans." said Jit Ng. "As a new brand in the market space, or to be exact, a challenger brand, we are the fresh face in the industry. One of the advantages of being new is we're extremely nimble. Nimble to listen, collaborate, adapt, and change; which is almost impossible in many traditionalist brands."
"We are excited to have Jit leading the marketing team here in Vietnam. I'm certain with his wealth of experience, he would be able to bring a new perspective in luxury marketing and deliver our brand vision. He has arrived at an opportune time as the country is reopening to international tourists, and we are gearing ourselves to welcome them", said Steve Wolstenholme.
Jit brings with him 25 years of experience in leading teams, developing data-driven insights to drive brand growth, digital business solutions and innovation across consumer, luxury, and automotive brands. He has led his previous teams to winning multiple creative and effectiveness awards, culminating them to win the coveted Digital Agency of the Year when he was at the helm driving it. Personally, he was also the recipient of A-List by Campaign Asia, and contributed his time to mentor MBA students in universities in China and Australia. Most recently, he's also an angel investor to aspiring F&B entrepreneurs in Taiwan.
About Hoiana Integrated Resort:
Hoiana, Vietnam's pre-eminent luxurious integrated resort, is located on the pristine coastline near two UNESCO World Heritage Sites - Hoi An Ancient Town and My Son Sanctuary. The stunning 4-kilometer beachfront complex has four luxury hotels managed by Rosewood Hotel Group (Hoiana Hotel & Suites and the upcoming Rosewood Hoi An, New World Hoiana Hotel and KHOS Hoiana), cutting-edge entertainment, world-class restaurants serving authentic dining experiences and the most sophisticated gaming facilities.
The resort also boasts a magnificent 18-hole golf course designed by Robert Trent Jones Jr. and Hoiana Shores Golf Club was awarded "Best New Course in Asia Pacific 2019" by Asia Pacific Gold Awards.