Submitted by

admin

on Wed, 23/11/2022 - 20:04
To combat indoor smoking, Iowa's Prairie Meadows casino has decided to confine its smoking areas to a single dedicated section. As time goes on, there is a possibility that the casino may take a step further by enacting a no-smoking policy.
To grasp the whole story of gambling in Iowa and see how it ties up with Prairie Meadows, keep on reading!
Iowa Casinos - Outlook On The Gambling Scene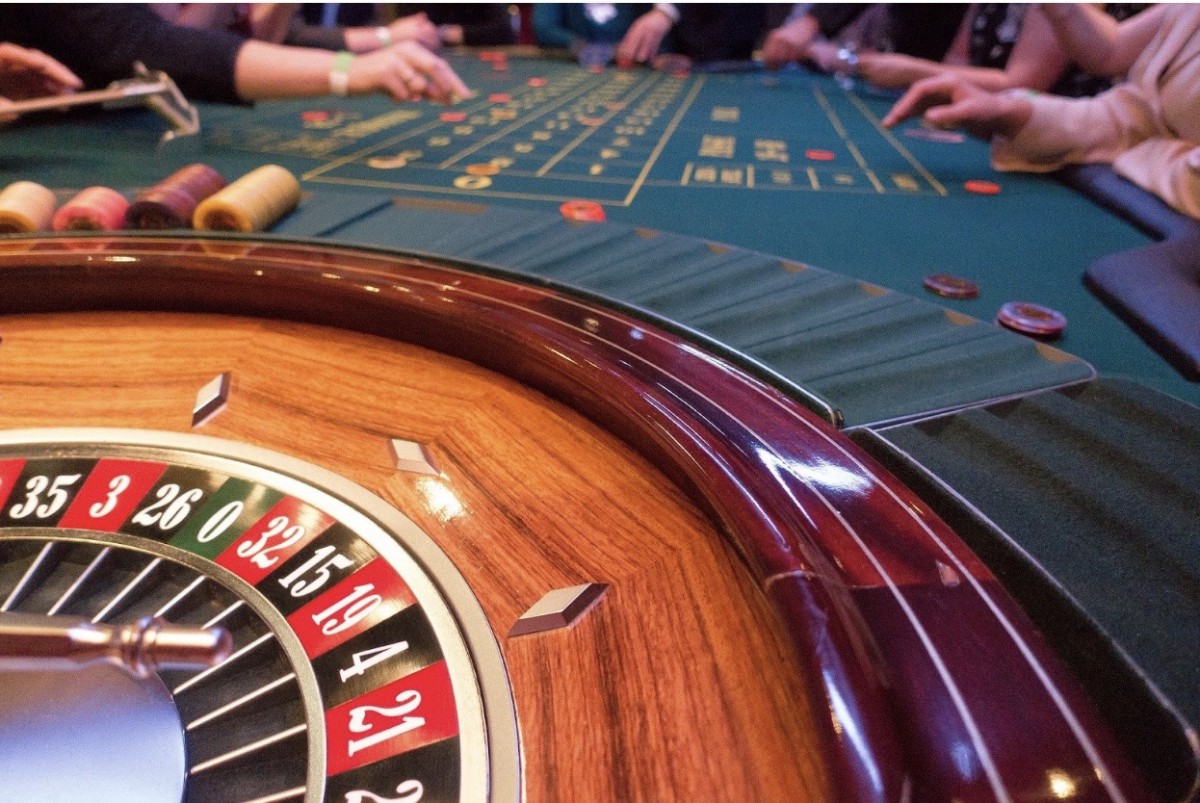 Source: Pixabay.com
Gambling in Iowa can be described as active, vibrant, and lively – there is a massive local scene. In total, there are 23 Iowa casinos and you can get a great overview of them by checking the full catalog here.
Part of the reason why it's such an attractive place to be as a gambler is due to its permissive gambling laws. The stage was set in 1983 when horse and dog racing was officially legalized and the gambling scene kept on growing ever since, reaching way beyond its humble beginnings by gradually adding other casino offerings on top, as well as several Iowa online casinos that sprang up in the 2000s.
Iowa's vibrant casino scene has been able to flourish thanks to a permissive environment.
Other Casinos That Enacted a Non-Smoking Policy
Some of the best casinos in Iowa have decided to make a bold step in the non-smoking direction by enacting an indoor smoking ban. They are located in:
Casinos emerging in Nebraska will also be required to comply with the no indoor smoking legislation, and such has been the case for Illinois casinos for years. So does the fear-based argument of losing customers hold up to scrutiny? So far, there has been no evidence to substantiate these claims. Despite this, Harrah's New Orleans blames the smoking ban for its decline in revenue.
Prairie Meadows Confines Smoking to a Tiny Fraction of Its Overall Premises
Looking at the example of Prairie Meadows, the percentage of its smoking visitors has been reduced drastically. Although it's hard to pinpoint the exact numbers, it's estimated to have fallen from 60% all the way down to 25% in the last couple of decades alone.
Currently, smoking is only allowed in 5% of its premises, which is essentially just one smoking area. But given how large and influential the gambling establishment is, other Iowa casinos are likely to follow suit.
As you can imagine, the health and safety of everyone involved is the direction that Iowa is moving towards. To demonstrate how seriously it takes these priorities, Prairie Meadows has decided to install air filtration systems as part of a multi-million-dollar investment.
The Smoke-Free Air Act
As the world kept on becoming increasingly aware of the dangers associated with smoking and the issue of second-hand smoke that non-smokers experience as particularly bothersome, the Smokefree Air Act was passed in 2008 in Iowa.
The new legislation would prohibit smoking in indoor areas as well as public places. The issue at the time was that the best casinos in Iowa would start complaining about it out of fear of potentially losing business due to being forced to alienate the smokers among their visitors, a costly move in the entertainment industry.
In turn, Iowa was forced to amend the act, adding an exception for state-licensed casinos. The very same exception still remains in place to this very day and it's starting to stand out like a sore thumb. But is there any weight to the concerns regarding alienating smoking customers? 
The Path Ahead
The legislative pressure has shown a clear indication of aiming to make Iowa's casino industry completely smoke-free. At the same time, the big players have been lobbying against it due to concerns about losing business.
Somehow, the casinos operated by the Native American tribes have shown less resistance as is evident from their no-smoking policies. This includes Iowa-based casinos.
Ultimately, those who are worried about potentially scaring away the smokers have, for some reason, never considered the equally-realistic possibility of repelling the non-smoking percentage of their gambling crowd by having them play in smoky areas. This would be unhealthy for an individual who doesn't smoke, not to mention the overall effect it would have on their playing experience in a negative way.
The bottom line is, regardless of whether you support the non-smoking policy in Iowa's casinos or are against it, going for either one or the other extreme means alienating the crowd that stands on the other side of the proverbial river.
What Prairie Meadows has decided to do instead is an attempt to please both of them without one representing an inconvenience or a disruptive force to the other. That way, everyone wins!