Submitted by

admin

on Wed, 29/01/2020 - 16:35
Only one year after the agreement between the Casinò di Venezia and NOVOMATIC was signed, Italy's largest casino has put an innovative casino management and biometric access system into operation.
NOVOMATIC equipped both locations of the Casinò di Venezia with its comprehensive casino management system. A total of 650 gaming machines were easily shifted from the existing system to the new casino management system. NOVOMATIC Biometric Systems™ (NBS) is currently the most innovative solution available on the market, fulfils all legal requirements, and thus offers the ideal solution for both casino operators and casino guests. In addition to modern access control, the system offers innovative jackpot solutions, bonus programs and e-wallet functionalities.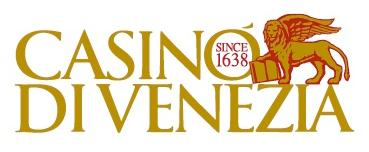 Image: Logo Casino Di Venezia
Dr. Alessandro Cattarossi, General Manager of the Casinò di Venezia, the world's oldest established gaming house founded in 1638: "With this project we have placed great trust in the competence of NOVOMATIC. Today I can say that we are very satisfied with this collaboration and I thank NOVOMATIC for the work done."
DI Ryszard Presch, NOVOMATIC Chief Operating Officer: "We are delighted to have won a renowned long-term partner with the Casinò di Venezia. We are working continuously to improve the gaming experience for the casino guest."
About NOVOMATIC
The NOVOMATIC Group is one of the biggest international producers and operators of gaming technologies and employs more than 30,000 staff worldwide. Founded by entrepreneur Professor Johann F. Graf in 1980, the Group has locations in more than 50 countries and exports high-tech electronic gaming equipment and solutions to more than 70 countries. The Group operates around 255,000 gaming terminals and video lottery terminals (VLTs) in its some 2,100 plus gaming operations as well as via rental concepts.
Through its numerous international subsidiaries, the NOVOMATIC Group is fully active in all segments of the gaming industry and thus offers a diversified Omni-channel product portfolio to its partners and clients around the world. This product range includes land based gaming products and services, management systems and cash management, online/mobile and social gaming solutions as well as lottery and sports betting solutions together with a range of sophisticated ancillary products and services.