Submitted by

admin

on Fri, 09/06/2023 - 10:49
June 6th, 2023 |  Golden Acorn Casino and Travel Center Welcomes Ryan R. Romes as Director of Human Resources, Elevating Employee Engagement and Development
Campo, CA - After an extensive and exhaustive national search, Golden Acorn Casino and Travel Center proudly announces the appointment of Ryan R. Romes as the new Director of Human Resources. With a comprehensive background in human resources and a wealth of experience in various industries, Mr. Romes brings a unique blend of expertise to his role at Golden Acorn.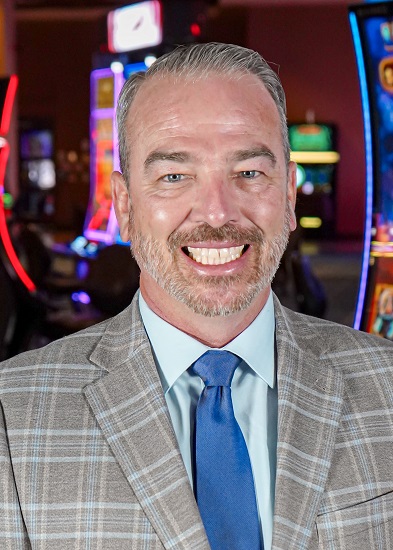 Image: Ryan R. Romes Director of Human Resources Golden Acorn Casino and Travel Center
Prior to joining Golden Acorn, Mr. Romes served as the Associate Director of Human Resources at One World Beef Packers and held the position of HR Business Partner at Berkshire Hathaway Energy and Renewables in Calipatria, CA. With a solid track record of success in both these organizations, he has demonstrated exceptional leadership and a strategic approach to human resources management.
Mr. Romes also boasts an impressive military career, having served in the United States Navy. During his time in the Navy, he excelled in career counseling, project management, and sailor retention, reaching the rank of E-9, Master Chief Petty Officer. His military experience has equipped him with valuable skills such as discipline, attention to detail, and a strong commitment to teamwork.
Currently pursuing a bachelor's degree in management and human resources at the American Military University, Mr. Romes continues to deepen his knowledge in the field, ensuring that he remains at the forefront of industry trends and best practices. He is tentavly scheduled to graduate in the fall of 2023.
"I am truly honored to join the team at Golden Acorn Casino and Travel Center," said Mr. Romes. "I am excited to collaborate with the dedicated employees, leadership, and the Board of Directors of this esteemed organization and contribute to the continued success of the company. My aim is to foster a culture of growth, engagement, and employee satisfaction, ensuring that Golden Acorn remains a desirable workplace for current and future team members."
Michael J. Broderick, General Manager of Golden Acorn Casino and Travel Center, expressed his enthusiasm for Mr. Romes' appointment, stating, "We are thrilled to welcome Ryan as our new Director of Human Resources. His extensive experience, both in the private sector and the military, makes him the ideal candidate to lead our HR team. Ryan's strategic approach to human resources, coupled with his strong leadership skills, will undoubtedly contribute to our company's ongoing success. We look forward to working closely with him to further strengthen our organization's culture and employee engagement initiatives."
With Ryan R. Romes assuming the role of Director of Human Resources, Golden Acorn Casino and Travel Center is confident in its ability to enhance its human resources practices, foster employee development, and maintain its commitment to excellence in employee satisfaction.
For media inquiries, please contact: Cristen Mendez, Account Executive, Magnum Marketing. Phone: (816)-876-8929.  Email: Cmendez@magnummark.com
About Golden Acorn Casino and Travel Center: Golden Acorn Casino and Travel Center, located in Campo, CA, is a premier gaming and entertainment destination offering a wide range of exciting gaming options, dining experiences, and amenities. With its commitment to exceptional customer service and an immersive gaming atmosphere, Golden Acorn continues to be a preferred choice for visitors seeking thrilling casino experiences in Southern California.
For more information about Golden Acorn Casino and Travel Center, visit www.goldenacorncasino.com.