Submitted by

admin

on Wed, 21/10/2020 - 14:39
ROYAL OAK, Mich./LAS VEGAS, NV, October 20, 2020 – Howard & Howard attorney Jennifer Carleton is sharing her significant experience in gaming and Native American/Indian Gaming Law as an adjunct professor at the University of Nevada, Las Vegas, Boyd School of Law. Carleton is teaching an online course this semester entitled "Special Topics: Indian Gaming Law."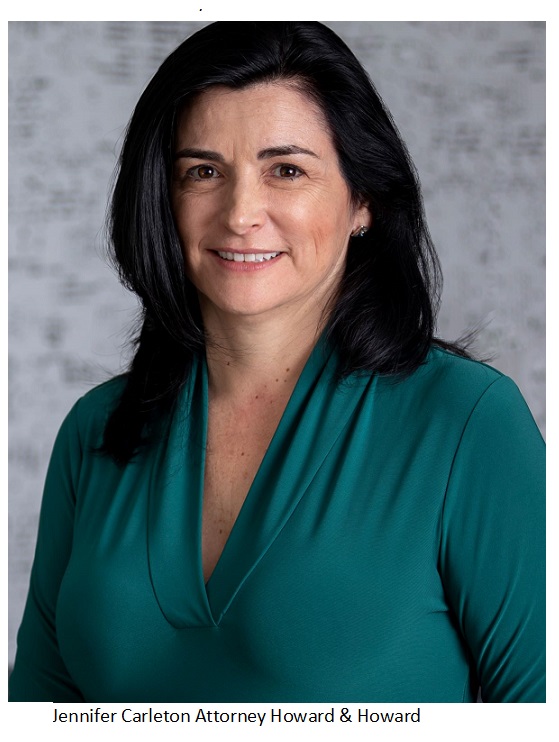 The class, offered for the first time at Boyd School of Law, will explore numerous legal issues involved in the operation of tribal gaming facilities in the U.S. It also examines the background and history of tribal gaming in North America; the provisions and application of the Indian Gaming Regulatory Act (IGRA); and the powers of the National Indian Gaming Commission (NIGC). In addition, the course will address some of the major issues currently impacting the Indian gaming industry, including the COVID-19 pandemic, the growth of online gaming, and the addition of sports betting.
Carleton has spent her entire legal career in gaming, first as in-house counsel for an Indian tribe and now as an adviser to premier gaming companies around the globe. Prior to joining Howard & Howard, she was senior staff attorney for the Oneida Tribe of Indians of Wisconsin.
Carleton has developed a unique multijurisdictional gaming practice, assisting clients with casino operations in numerous states throughout the U.S., advising investors in gaming companies that hold licenses worldwide, and facilitating negotiations with Indian gaming operators.
About Howard & Howard:  
With a history spanning over 15 decades, Howard & Howard is a full-service law firm with a national and international practice, providing legal services to businesses and business owners. More than 160 attorneys practice out of offices in Royal Oak, Michigan; Illinois (Chicago and Peoria); Las Vegas, Nevada; and Beverly Hills, California. For more information, please visit howardandhoward.com.