Submitted by

admin

on Tue, 02/05/2023 - 20:22
LAS VEGAS – A legacy of luxury is coming to the Las Vegas Strip. As anticipation builds ahead of its global debut in December 2023, Fontainebleau Las Vegas is launching its online recruitment portal, careers.fblasvegas.com, on Tuesday, May 2.
The launch of the site represents another milestone for the 67-story luxury resort, and in the coming months, thousands of hospitality professionals will become part of the inaugural Fontainebleau Las Vegas team.
As they play a vital role in both the resort's success and the preservation of the Fontainebleau legacy, employees are referred to as MEMBERS – signifying Fontainebleau Las Vegas' culture-first approach, where MEMBERS are empowered to discover their passions, express their talents, and continually learn.
"Fontainebleau Las Vegas represents a rich heritage of luxury hospitality, chic elegance, and unforgettable experiences – all of it rooted in the creativity and contributions of our MEMBERS," says Fontainebleau Las Vegas Chief Operating Officer Colleen Birch. "We have only just begun to build the foundation of the culture and MEMBER community at Fontainebleau Las Vegas, and we look forward to cultivating a culture that celebrates our collective passion for delivering distinctive luxury experiences."
Recruitment efforts will launch in phases, with hiring management and leadership positions in spring and summer, followed by wider recruitment in the fall. Then, the Fontainebleau Las Vegas careers portal will allow prospective MEMBERS to apply for roles in areas that include hotel operations, housekeeping, casino, food and beverage, spa, and more. In addition to open positions, the portal offers information on Fontainebleau Las Vegas' benefits package, work/life benefits, and financial well-being programs, such as 401K retirement plans and MEMBER discounts.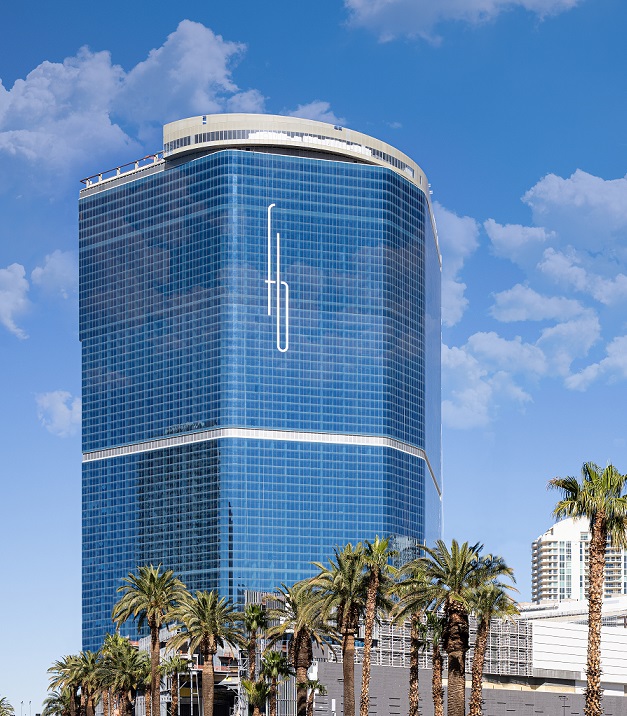 Image: Fontainebleau Las Vegas_Exterior_Photo Credit Mark Mediana DREX Agency
Located at the north end of the Strip, Fontainebleau Las Vegas brings full circle Fontainebleau Development's long-held vision of hosting its iconic brand in one of the world's most popular destinations. Additional details about Fontainebleau Las Vegas can be found at fontainebleaulasvegas.com.
ABOUT FONTAINEBLEAU LAS VEGAS
Fontainebleau Las Vegas is a vertically integrated, luxury 67-story hotel, gaming, entertainment, and meeting destination scheduled to open fourth quarter of 2023. Created by Fontainebleau Development, which builds, owns, and operates premier hospitality, commercial, retail, and luxury properties, in partnership with Koch Real Estate Investments, Fontainebleau Las Vegas brings full circle the company's longtime vision of hosting its iconic brand on the Las Vegas Strip. Located at 2777 S. Las Vegas Blvd. adjacent to the acclaimed Las Vegas Convention Center expansion, Fontainebleau Las Vegas will feature 3,644 luxury hotel rooms, 550,000 square feet of convention space, and a world-class collection of restaurants and shops, pool experiences, vibrant nightlife options, and spa and wellness offerings.
Preview Image Fontainebleau Las Vegas_Exterior_Photo Credit Mark Mediana DREX Agency
Date of publishing: 2nd May 2023