Submitted by

admin

on Wed, 21/10/2020 - 22:36
Madrid, 21 October 2020. - Codere launches new pieces of its global campaign "Football is uncomplicated, like Codere" by the hand of Real Madrid C.F.
The spots, developed by Shackleton, will be released today digitally and on television, giving a special nod to a more mature user profile, who traditionally likes to enjoy and bet on football. The company, with a close focus, emphasizes one of the main objectives of the brand; that of making bets uncomplicated, with a collection system and welcome bonus easy to release, repetition of successful plays, a simple and intuitive App and clear promotions.
The filming of the spots "Si hablamos del Madrid de los años 50..." and "Si tiras un penalti como los tiras a lo Panenka, tiras a lo Panenka" has meant an important challenge for the team, coaches and Madrid players (Modric, Hazard, Lucas Vázquez y Nacho), as it has been done during these months of pandemic and under strict security measures. For Carlos Sabanza, head of Codere Sponsorship, "the recording of the campaign with Real Madrid C.F. in these circumstances has been a real challenge, which adds to the challenges that the brand has ahead of it in the coming years with the white club". 
A nostalgic return to the football of yesteryear
Specifically, the advertising spot "If we talk about the Madrid of the 50s..." -which will be broadcast during the matches- has overcome the challenge of recreating the atmosphere of football with the flavour of yesteryear; a real wink for those unconditional fans who have always enjoyed and lived football with passion. A piece that manages to decontextualise and do something that no one has done before; take today's elite players to the front line of another era. Likewise, the commercial "If you take a penalty as Panenka did, you take a Panenka", emphasizes the idea of the campaign, how the extraordinary can be made easy, as the historical player did with his mythical penalty.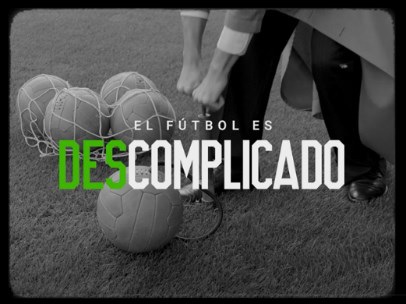 Codere and Real Madrid C.F., a successful alliance
For Sabanza, "the ads show the harmony between Codere and the white club - an alliance forged in 2016 - two institutions that share not only the values of emotion and passion for sport or teamwork, but also for fair play, responsibility in their performance, respect for the rules or their international vocation. A character that they demonstrate both on and off the pitch". An essential alignment to face the challenges of the sector in the future. Both companies renewed their commitment until 2022, which can be extended for two more seasons. 
The campaign will be launched today in its digital and social networks version and on TV with the "Panenka" spot (also with super-quote for the Classic). Over the next few days the ad "Si hablamos del Madrid de los años 50..." will be launched and soon in Mexico, both in digital and on television, which will allow Codere to boost its positioning in Latin America, where it is growing continuously with the aim of becoming the local flagship brand.//
Videos
About Codere
Codere is a gaming operator, an international benchmark, with a presence in seven European countries - Spain and Italy - and Latin America - Argentina, Mexico, Panama, Colombia and Uruguay - which operates more than 57,000 machines, nearly 30,000 bingo stations and 8,500 sports betting terminals in Latin America, Spain and Italy through points of sale that include 148 gaming halls, 1,200 arcades, nearly 9,200 bars, 245 betting rooms and four racetracks. The company also develops online gaming. www.grupocodere.com