Submitted by

admin

on Tue, 20/10/2020 - 14:46
Madrid, 20 October 2020 - In its clear commitment to the client, Codere held its "Apostamos x ti" conferences on 19 and 20 October. On this occasion, where circumstances have made it necessary to hold the meeting virtually, the company has had the opportunity to bring together its partners and main executives to share the group's international business vision and a detailed analysis of Spain.
In the new turbulent reality we are facing, far from losing the courage and ambition to improve, the company is more motivated than ever to face up to any adversity that may arise and is committed to developing the business in Spain, as Vicente Di Loreto, CEO of the Codere Group, explained, "Spain is a key market in which we have high hopes for growth, for which we must redouble our efforts and investments. Of course, there are difficulties and uncertainties, above all of a regulatory nature, but these are challenges that we will face by leveraging our strategic pillars, convinced of the potential of this market beyond the current situation".
Alejandro Rodino, COO of Spain, expressed himself in the same vein, saying "we are a large group that operates in eight countries in Europe and Latin America, where we offer a wide range of gaming and entertainment products, including racetracks, sports betting, casinos, bingo, machines for the hotel and catering industry, halls, hotels and even one of the most important convention centres in Latin America, which was transformed into a COVID-19 hospital during this pandemic. In these operations we will generate more than 1,300 million euros in revenue and an operating profit of 250 million euros in 2019".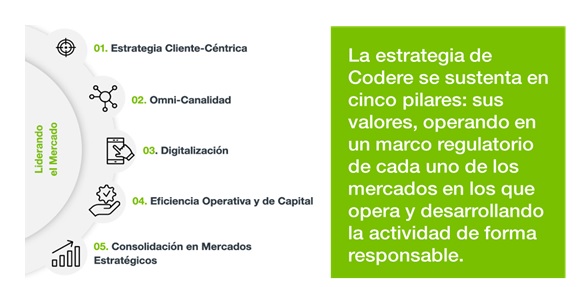 Rodino added that Codere is the only betting operator in Spain with a presence throughout the country, with a compound growth rate of 16% in the last five years in terms of the number of bets played, and with 2,500 points of sale throughout the country. "We continue to work and consolidate our position as the leading sports betting company in the country. In addition, we are redefining our commercial proposal with an innovative approach that allows us to offer greater advantages to the client. Our all-channel strategy generates greater customer loyalty in a market, the Spanish one, which has been defined as a priority by the members of our Board".
Similarly, and with the help of Emilio Miranda, Finance Director of Codere Spain, attendees were able to learn how the company has dealt with the impact that the pandemic is having on the company. "In March, a financing plan was launched with the aim of maintaining cash flow in order to meet the group's payment obligations. In the case of Spain, we carried out a renegotiation of contracts with the main suppliers and providers with the aim of reducing fixed costs and we have also taken important steps with the autonomous communities in order to apply for bonuses on gambling rates, especially on the B machine, request payment deferrals or renegotiate payment plans with suppliers. In addition, we have implemented the most painful measure, which has been to affect a significant part of our personnel to an ERTE. At the corporate level, negotiations with our bond holders began in March with the aim of extending debt maturities and obtaining additional financing to alleviate the effects of the pandemic".