Submitted by

admin

on Thu, 26/05/2022 - 17:07
The travel experience for both domestic and international visitors attending February's editions of ICE London and iGB Affiliate London will be transformed following the opening of the capital's new £18.7bn high-speed train line. The Elizabeth line, which officially opened May 24th has reduced journey times from central London to ExCeL to just 12-minutes.
The door-to-door travel time from London Heathrow, a major international hub used by many ICE/iGB international show visitors, will be completed by Autumn 2022 and comprise a single uninterrupted train journey of 43 minutes. London Stanstead airport will be a 54-minute train journey with London Luton taking 34 minutes. The Elizabeth Line will feature 24 trains per hour giving it a capacity to carry more than half a million passengers a day.
Stuart Hunter, Managing Director, Clarion Gaming said: "With the opening of the Elizabeth Line, whose colour scheme just happens to be the ICE purple, ExCeL London has to be the world's most connected event venue boasting two DLR stops, the new mainline station, an airport, water taxis and even a cable car!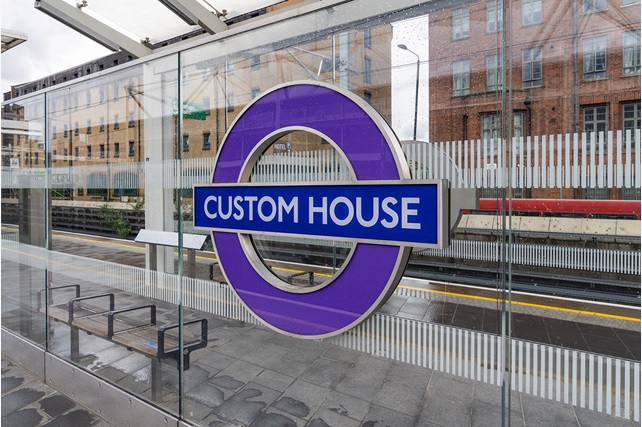 IMAGE: The new high-speed Elizabeth Line has reduced the travel time from central London to ExCeL to just 12-minutes
"The ease and speed of the journey will improve the visitor experience with the significant time savings leading to an increase in opportunities for networking, learning and business. Giving buyers more time to be in the venue will undoubtedly deliver enhanced ROI and I expect an even higher percentage of C-Suite delegates to attend our world class events. The opening of the Elizabeth Line is a game changer on many different levels not least the access it provides to many hundreds of central London hotels which are now a 12-minute journey from ExCeL courtesy of the Elizabeth Line's state of the art, high-speed trains. This major development coincides with the return of the entire gaming industry to ICE in 2023 ensuring that next February's edition will be amongst the most memorable in the history of this major international event."
Since reopening in summer 2021 ExCeL has welcomed over 1.5million visitors and has invested in a 25,000sqm expansion programme to further enhance its world-class facilities.