Submitted by

admin

on Mon, 11/07/2022 - 21:29
The team at Outsource Digital Media are both very excited and proud to introduce to you our latest venture – this time in the world of sport: Champion Golfer.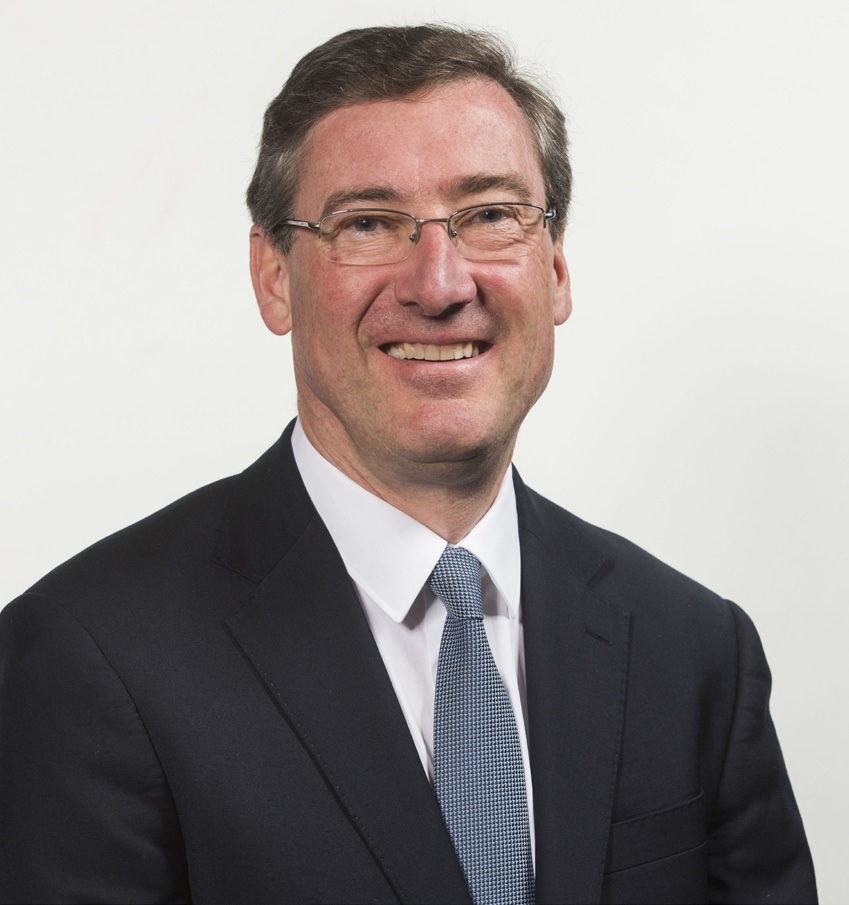 David C. Meacher, Chairman of the Open Championships Committee
"The Open is golf's original Major Championship, first staged in 1860." David also notes how, "Golf is at the heart of society in St. Andrews," which is a noteworthy point as our involvement with the R&A reaches into charitable support to advance opportunities for educationally gifted, yet financially limited, young adults – a cause we have supported for decades. Additionally, "The AIG Women's Open will also be played ... at another magnificent links course," which will be Muirfield, down the coast a bit from St. Andrews. Indeed, "The AIG Women's Open is ... the most international Major in women's golf."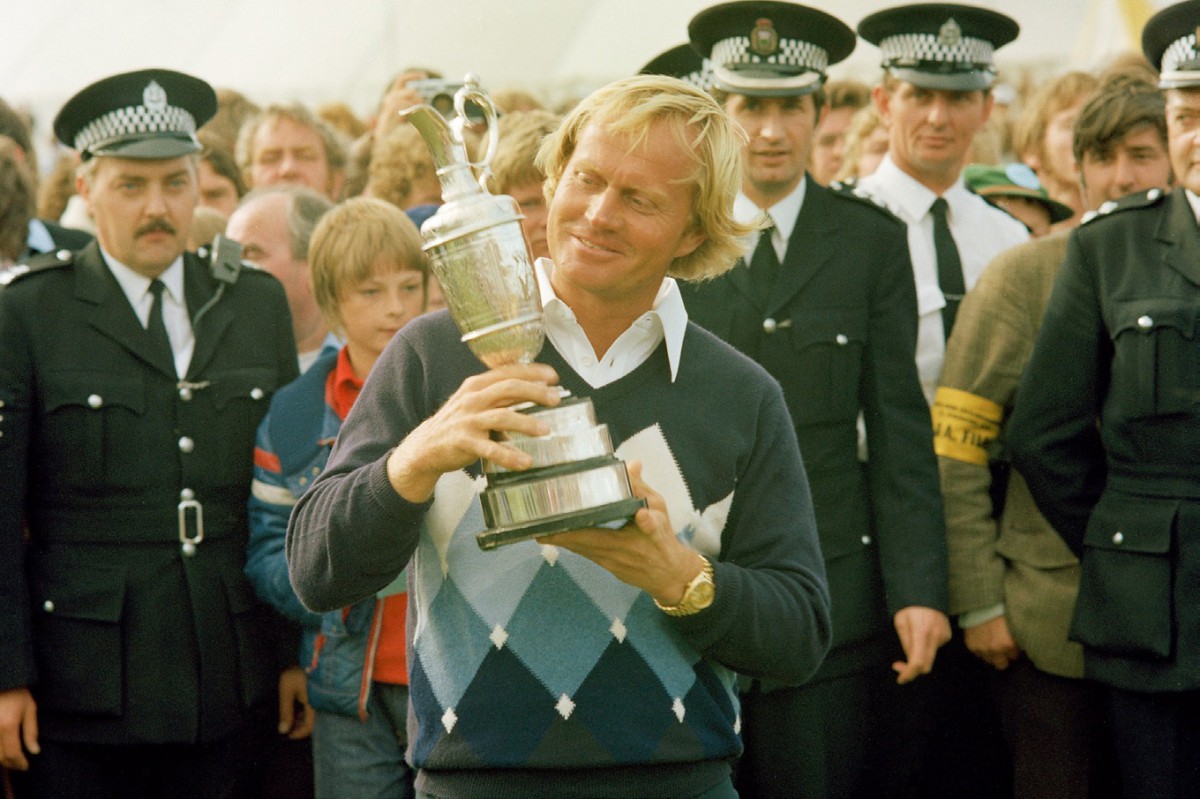 Jack Nicklaus, 'The Golden Bear', winner of the most Majors
"Few can claim a place in history so special as The Open Championship." A point also noted in a recent interview with Tiger Woods. For Jack, "The Open might be the most enjoyable Major championship I played over my career." We certainly agree, which is why we organise and manage regular corporate hospitality events across the best golf courses in Europe. We are excited to announce that we are adding appropriate courses across America to our roster of options for our hospitality clients.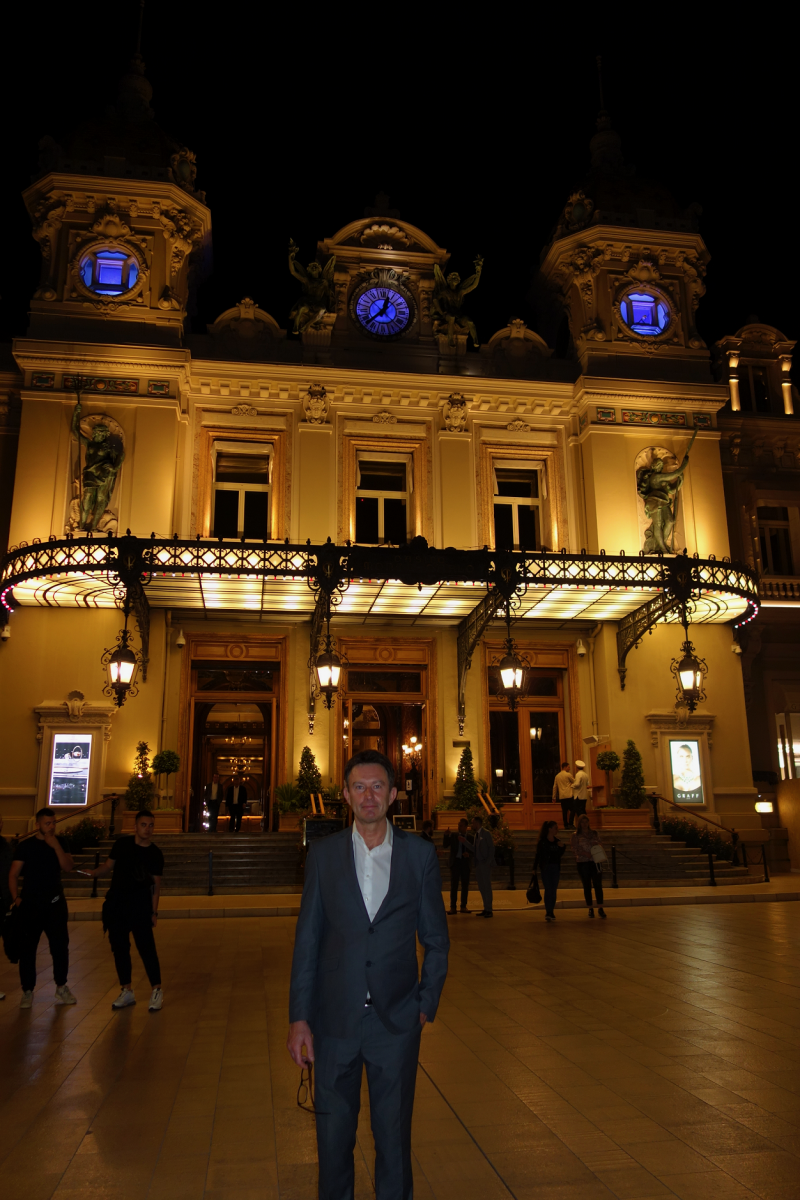 Peter White, Founder and CEO of Outsource Digital Media
"The Digital Interactive Contract with HPM Consultancy that involved the production of  Champion Golfer was a challenge for our team which we took on with a passion and  has provided a variety of wonderful experiences". "We are truly honoured to add our digital media expertise to an official publisher of the R&A ahead of the 150th anniversary of The Open Championship, which will be held at the home of golf – St. Andrews".
Peter has had immense success in media over the years, and both he and his team have found it very rewarding supporting Champion Golfer, which has such high quality brand support, including from Rolex and MasterCard.
Switching focus to our latest issue of Casino Life, Victor H. Royer and David McKee caught up with a famous casino owner – Simon Thomas, whose The Hippodrome project marks its 10th Anniversary in the same year The Open marks its 150th. In his article, Simon looks forward to the future – and we at Casino Life hope it extends beyond 150 prosperous years.
Peter and Damien Connelly attended the recent European Dealer Championship, organised by the European Casino Association and hosted by the incomparable Monte-Carlo SBM. The European Dealer Champion 2022 is Christoph Boo, who like the previous champion Tamas Adam works as a croupier with Swiss Casinos.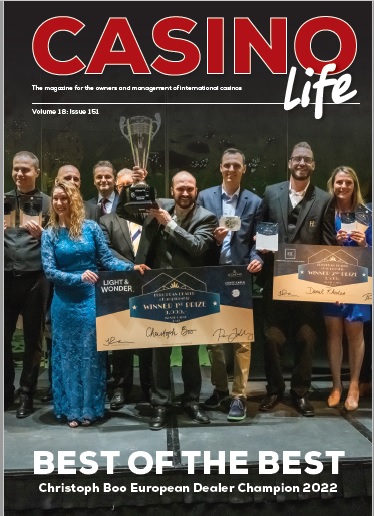 Lyudmyla Kyrychenko visited 'The Vic' in London and we were invited to attend the re-opening of Grosvenor Casino Blackpool, but we sadly couldn't make it. However, Damien attended the re-opening of Grosvenor Casino Merchant City in Glasgow.
Bill Healey is looking forward to meeting old friends during his latest tour of Asia, representing Casino Life and Sports Betting Operator. Bill is the Editor of Sports Betting Operator and his tour will culminate with his being present at G2E Asia to see what's new and hot in the gaming industry. Outsourced Digital Media is the only dedicated media producer covering the effervescent sports betting industry. It aids greatly that the editor of Sports Betting Operator lives in Las Vegas, as our next edition is perfectly timed for G2E Las Vegas.
Latest Interviews on Casino Life & Sports Betting Operator TV are with Tashina Lazcano Director of Marketing & Communications Konami and Tim Kennedy, VP of Sales Europe for SUZOHAPP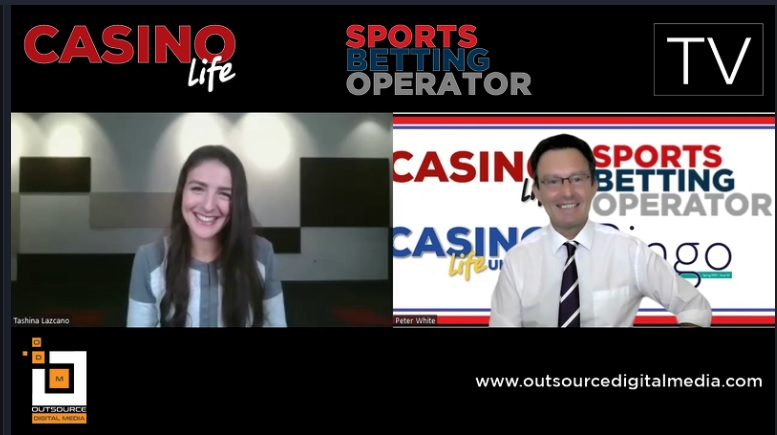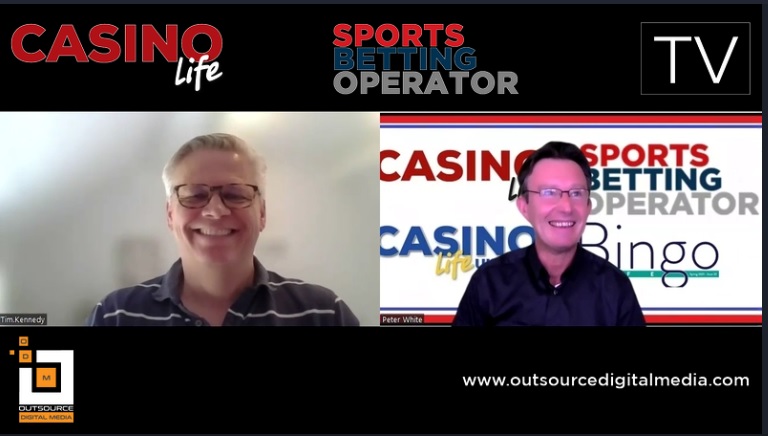 On a closing note, Peter and Damien thoroughly enjoyed being at the 2022 EDC and are looking forward to the 2023 edition, which will be held at what we hope will be an exciting and marvellous new European resort: City of Dreams Mediterranean in Cyprus. We've started planning for our Cyprus visit already, and we hope to see old and new friends there.