Submitted by

admin

on Thu, 03/03/2022 - 21:07
One lucky winner drove a brand-new Hyundai Venue SUV off the Carnival City gaming floor on Sunday, 27 February 2022, in the recent Carnival of Dreams draw.
According to Peter Guthrie, Slots Manager, the winner was over the moon with his new car.
As part of the promotion, a total of R76 000 cash prizes were also given away.
The Carnival of Dreams cash and car draw promotion runs until 01 May 2022 with a total of R2.3-million in prizes.
"We still have another Hyundai Tucson SUV to give away, which will take place on the last day of the promotion, for those still planning to 'join the circus'," says Guthrie.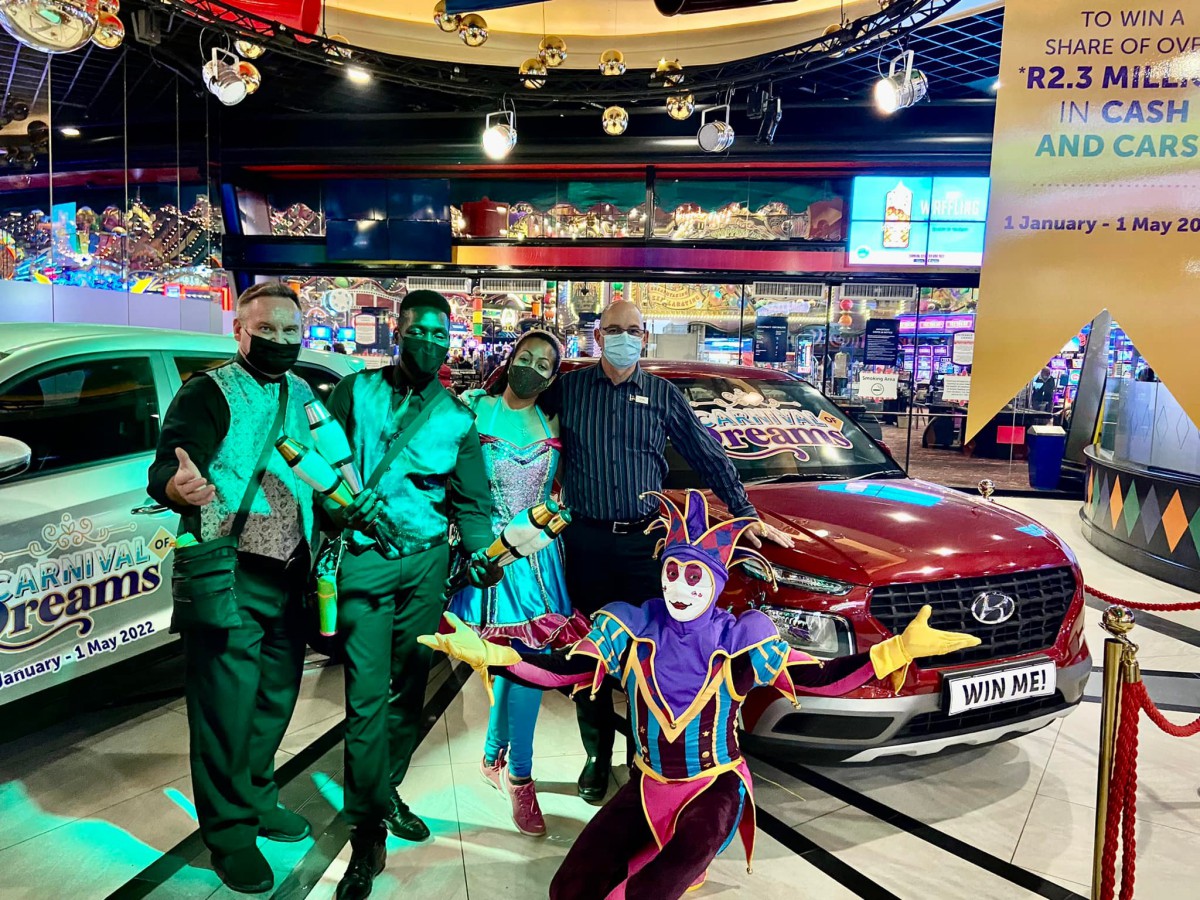 CAPTION: Peter Guthrie (Slots Gaming Manager) with Carnival Jester and Promotional Crew (winner not pictured).