Submitted by

admin

on Fri, 01/07/2022 - 12:25
Something light for a Friday, a week tomorrow, Carnival City (East Rand, Johannesburg) gave away a new Toyota Urban Cruiser and R75,000 cash as part of its Cash & Car Draw.
Imagine being told you are the lucky winner of a brand-new car and the ecstatic feeling that comes with it.
That is exactly what happened to one Carnival City guest who won a new Toyota Urban Cruiser that is worth more than R 300,000 and drove the prize off the gaming floor.
On Saturday, 26 June 2022, the casino concluded its Cash & Car Draw which ran between May 02 and June 23 with the announcement of the car winner, as well as the R 75,000 cash prize.
The promotion was open to Sun International Most Valued Guests (MVGs) who accumulated points for the draw.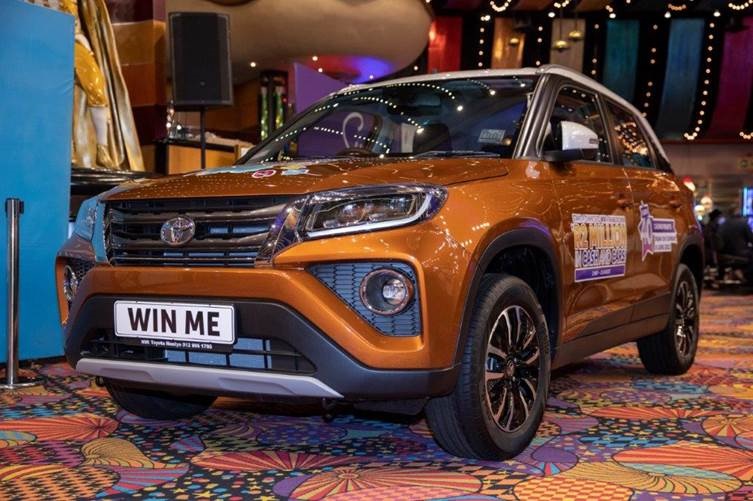 CAPTION (above and below): Carnival City promotional jockey, Batsile Ramasodi, and promotion girls at the winner announcement on Saturday, 26 June 2022