Submitted by

admin

on Thu, 16/11/2023 - 13:27
Big Bola Casinos customers are in luck with the arrival of over a hundred machines featuring the two new titles from Zitro: Fu Frog and Fu Pots, presented on the popular Illusion Glare and Allure Glare cabinets, respectively.
With different themes, both games share an innovative gameplay mechanic that promises unmatched entertainment. In Fu Frog, three charming frogs take the spotlight in this thrilling adventure. In Fu Pots, the focus is on three mysterious pots. Each of these frogs and pots plays a vital role in accessing the bonus links. When any of them is completely filled, players can activate three thrilling features: one multiplies winnings, the other doubles prizes, and a third grants extra lives. The excitement doesn't stop there, as both titles not only include the MEGA feature but also introduce a GRAND MEGA jackpot, adding an extra layer of excitement to the gaming experience.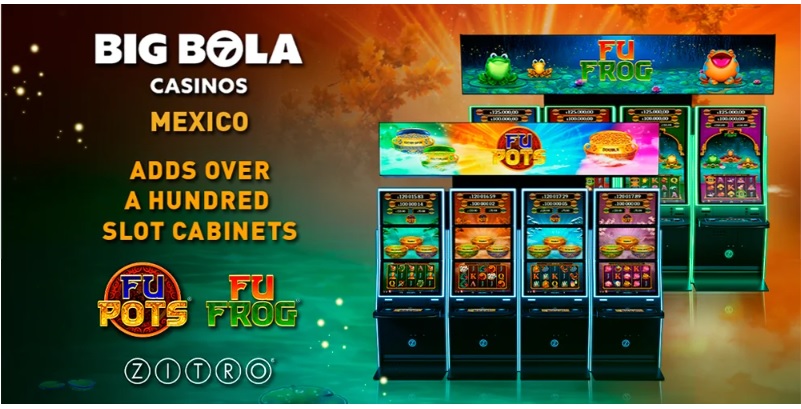 4
Rafael Blanco, Commercial Director of Big Bola, expressed confidence in the potential of Fu Frog and Fu Pots, stating, "We believe that these games will be central to our casino entertainment offerings, and we eagerly anticipate seeing how they capture our customers' interest and evoke lasting emotions".
"We appreciate Big Bola Casinos once again for choosing Zitro. The unique features of Fu Frog and Fu Pots offer players the chance to win even more amazing prizes, solidifying these games as must-haves on the Illusion Glare and Allure Glare cabinets", affirms Johnny Viveiros Ortiz, founder of Zitro.