Submitted by

admin

on Tue, 09/08/2022 - 00:44
8 August 2022  A major business and investment event in Georgia in the field of land-based and online casino operations, Batumi Gaming Fest will be held on September 30 and October 1 in the Euphoria Hotel, Batumi.
The event, which will gather local and international businesses, is the region's leading platform for operators, suppliers, regulators, lawmakers, the investment community, and industry advisors to exchange their experiences and establish new connections and partnerships.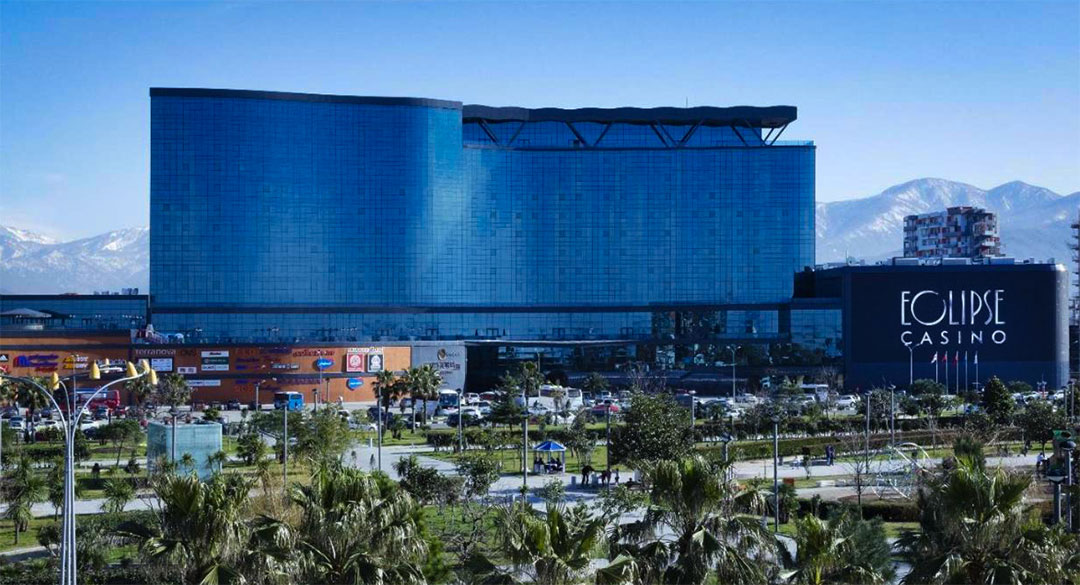 Batumi Gaming Fest will be a unique business forum to discover market entry and growth opportunities: a combination of a conference, a demo zone, a real estate area to promote opportunities for investors, and a series of entertainment events and networking parties, including a dedicated poker table at the Casino Eclipse.
Business Event Sections
• Regulators and Legal Firms;
• Equipment, Tech and Software Suppliers;
• Online and Offline Operators;
• Payment Systems and Crypto Providers;
• Tourism, Players and Junket Agents;
• Investors and Real Estate Experts.
The main goal of Batumi Gaming Fest is to help Batumi develop as the regional centre of gaming tourism and to attract new investment by creating a modern and transparent business atmosphere in the city.
The rapid development of the Georgian gaming business, Batumi in particular, along with the uniqueness of its geographical location and political position, provide strong advantages for the Batumi Gaming Fest to be a must-attend event in the international calendar of gaming conferences and trade shows.
During the conference, government representatives and industry leaders will present their view of the local business environment and will exchange their opinions on how to improve it, providing everything needed to ensure stable and rapid market growth.
Social responsibility – and the minimization of social risks – is another important topic, which will be highlighted during our forum. A well-known international gaming business expert, Peter White – the publisher of industry-leading media, Casino Life – will be among the experts sharing their knowledge during our Batumi Gaming Fest.
The organisers have also confirmed the participation of Lucien Wijsman, a respected coach in the slots business and the founder of Electronic Gaming Academy, who will run a series of masterclasses on the second day of the Fest, which will combine theoretical concepts of the slots business and mix them with delegates' reality.
The event is sponsored by international companies: IGT – New York listed global producer of slot machines and games; CoinsPaid – one of the world's leading crypto operators; sportsbook platform provider, Digitain; casino equipment producer, CTC Holdings (Latvia); and gaming equipment distributor, Gaming Supplies.
Local operators are also providing their support: the biggest casino in Batumi – Eclipse – is the general partner of the event, which will hold a poker festival on both nights and an after-party in a newly opened nightclub Moon to entertain the delegates on the last night of the Festival. Casino Otium in Batumi, which is expected to open its doors in August 2022, is also sponsoring BGF and will invite the guests of the Fest to a welcome party on the first night.
The demo-area will include casino equipment producers, software developers, gaming-related service companies, operators and providers – all related to the local gaming market.
The expo will have a real estate sector, sponsored by 7th Heaven Residence, with the projects of currently constructed casinos and hotels in Batumi and Adjara region for sale or lease presented directly by several local developers. Potential investors will have direct access to the top-management of the real estate construction companies, their projects and plans, and an opportunity to choose a project for their investment out of several options.
In addition to the opportunity for business people to make new connections and contacts and expand their industry knowledge, ordinary employees associated with the gaming business, or those who are just thinking about a career in gaming, will benefit from the event, as many companies plan to organise a recruiting process at their expo booths.
A broad business program is accompanied by a series of entertainment events, both for guests of the expo and for delegates. Expo visitors will be able to play a variety of free games and delegates will be able to network with each other in the more informal setting of sponsor parties.
Batumi in September is a great place to spend a few days. Getting to know its real estate and tourism growth factor and, most importantly, the rapid development opportunities presented by the Georgian gaming business, Batumi Gaming Fest is a must-visit event for anybody who is related to the industry.
You can get all the details of the festival on the event's website: https://bgf.ge/