The National Casino Forum is pleased to announce the launch of the Playing Safe ACE panel, the accreditation, certification and evaluation panel for the casino industry. The panel forms part of the casino industry's Playing Safe initiative - now into its second year - to set the standard for responsible gambling.
The panel comprises the Chair - Professor Yvonne Guerrier, BA. MA. Ph.D, Dr Guy Bohane and Mr Tom Kavanagh, CBE. It's main function will be to ensure the responsible gambling programmes developed and delivered by casino operators meet the standards established in the Playing Safe program. The panel will also provide professional guidance to the Playing Safe Forum.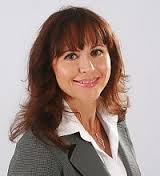 Announcing the panel, Tracy Damestani, CEO of NCF said 'Establishing the ACE panel is another significant measure to improve player protection in our sector. ACE will be holding us to account, so it is critical that the membership of the panel has the calibre and skill sets of the highest standard to ensure we can be effectively stretched to achieve our goals. The ACE panel has a unique balance of academic excellence and regulatory compliance experience.
With Playing Safe now delivering ACE and our national self-exclusion system (SENSE), the British casino industry has a world class player protection agenda which is second to none.'
Professor Yvonne Guerrier BA. MA. Ph.d
Yvonne Guerrier is a visiting professor at West London University, she recently retired from the University of Roehampton where she was Professor of Organisation Studies and, previously, Dean of the School of Business and Social Sciences.
Yvonne conducted two research studies into gambling (both with Dr Guy Bohane): the first looking at the social Impacts of a local casino and the second looking at the attitudes of young people to gambling (focusing particularly on University students).
Yvonne brings wide experience as an academic researcher and industry consultant. Before joining University of Roehampton, she held posts at London South Bank University and University of Surrey where she worked on a range of research and consultancy projects within the hospitality and tourism sector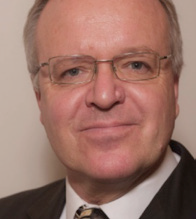 Dr Guy Bohane Academic & Researcher
In 2012 and 2013 Guy Bohane was the lead researcher on two Southlands Methodist Trust-funded research projects on the social impact of gambling in the UK. He is senior lecturer in corporate social responsibility and management at the University of Roehampton Business School, London. He has a Masters Degree in Education and a PhD in Business Ethics. Guy originally trained in hospitality and leisure management and also has 10 years' experience in corporate hotel and leisure management property brokerage and valuation having worked for Knight Frank International and Christie and Co.
Tom Kavanagh, CBE Formerly Deputy Chief Executive, Gambling Commission
Tom Kavanagh was Deputy Chief Executive at the Gambling Commission until his retirement in 2010. He was previously Secretary to the Gaming Board for Great Britain from November 1991 until it was wound up in September 2005. He is both a past Chairman (2005 to 2008) and past Secretary (1991 to 2005) of the Gaming Regulators European Forum. He is currently a trustee of GamCare.
He was awarded the CBE in the Queen's birthday honours list in June 2003 and was ordained as a Deacon in the Catholic Church in September 2005.
To view the One Year On Playing Safe Review Foreword by Chairman Roy Ramm click here