In his role as Chief Executive of the Remote Gambling Association, Clive Hawkswood has spent almost a decade and a half guiding the industry's efforts to develop best practices, educate regulators and unify the voice of the remote sector.  As he approaches the end of his tenure with a flurry of new research and advocacy work, he believes there's still a healthy dose of ingenuity left in the industry, as well as a sustainable future.
 
For the UK's gaming operators, 2005 remains a hugely significant landmark.  It's the year that saw the passing of the Gambling Act, a piece of legislation that set out a blueprint for the classification of a range of different gaming machines, from lower-stakes arcade machines to slots in casinos and betting-shop FOBTs.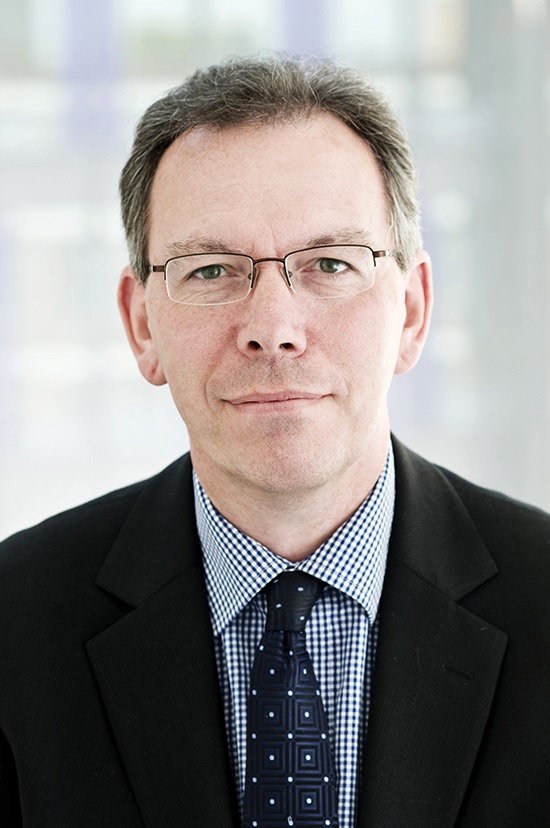 In almost a decade and a half, it's fair to say a lot has changed - and not just in terms of the DCMS' dramatic new plans to reclassify B2s.  In the thirteen years since the then-government signed its Gambling Act into law, the number of people betting online has soared to the point where remote wagers have begun to dwarf their land-based counterparts.  Several countries in Europe have opened up their markets to online gambling, while other jurisdictions are drafting ideas for new regimes.
 
Clive Hawkswood, the CEO of the Remote Gambling Association (RGA), has been in his post for the entirety of this thirteen-year stretch.  Having taken up the role in 2004, he has helped to steer the organisation through a tumultuous and exciting time for Europe's online gaming businesses.
 
Having announced his intention to step down next year, he is moving into the final months of his tenure, but, for the RGA, there's no let-up in activity.  From exploring the use of algorithms as a customer protection tool to working with lawmakers in the most promising new markets, the association is retaining a razor-sharp focus on building a strong, sustainable future for the industry.
 
"If we don't protect consumers, keep crime out, all those sorts of things, then the industry's not sustainable," said Hawkswood.  "And we're trying to show regulators and governments, actually, this is in our interest to get this right.  I think people actually want to know firms are protecting their customers.  The commercial value of that also is, if you have a lifelong customer, that's a sustainable business.  The boom and bust of problem gamblers - you lose them, they just move onto another company - is not good business.
 
"Of the wealth of new ideas and technologies coming into focus in the industry, artificial intelligence and big data have recently come to the forefront of the remote sector's social responsibility efforts.  Over the past few years, the RGA has hosted a series of quarterly workshops featuring businesses, researchers and regulators, looking at how a greater understanding of player behaviour can be weaponised in the fight against problem gambling.
 
"Clearly, we don't see customers face-to-face, but what we do have is all that data about them," said Hawkswood.  "By using that data, we can certainly, in most cases, find changes in behaviour that would indicate problematic play and then use that to interact with the customers and try and get them back down to whatever their normal level is.  Longer term, that is going to be huge for the industry.  I think our long-term success fully depends on us getting that right."
 
The quarterly workshops are just one string in the RGA's increasingly broad bow of social responsibility efforts.  After being rolled out last year, GamStop - an independent self-exclusion service set up by the association - has spread at a rapid pace to cover almost the entirety of the UK's gaming firms, with just a few smaller operators still to sign up.  As part of the Gambling Commission's National Responsible Gambling Strategy, research is also being conducted into measuring affordability for customers, as well as finding new methods of analysing the psychology of games design.
 
"Obviously, you want every game to be a great game that people enjoy playing, but, within that, is there anybody looking at it with that different approach, that different pair of eyes?  What we want to do is to give people in that position the tools to know what they might look for," explained Hawkswood.
 
While the UK continues to be the largest online gambling market in the world - growing in double-digits each year - investigations into new markets across Europe and the Americas have been continuing with increasing urgency.  At the end of last year, the European Commission made the controversial decision to drop gambling-related infringement proceedings against member states, quashing hopes for a coordinated EU-based regulatory push in markets with problematic or protectionist rules.  Nevertheless, Hawkswood and the RGA have continued their work of educating regulators on a country-by-country basis, concentrating on markets that show most potential.
 
"You have to build up those sort of relationships over a period of time and develop local partnerships and it just can't be done overnight," he said.  "But on the plus side, each year, more and more jurisdictions in the EU and elsewhere are adopting online regulation and tax.  They're not going to be right to start with, but this is the art of opening the door a bit, getting in there, building that sort of credibility and then showing regulators, once they've regulated you, that the right thing can be done while also being profitable."
 
It's clear that, slowly but surely, the tide is shifting in Europe, with regulators finding increasing reassurance in the fact that other jurisdictions have successfully found ways to protect consumers and combat crime.  The greater the body of evidence that is built up, Hawkswood says, the more regulators are willing to lend a sympathetic ear to the industry.
 
"What has become easier now is that we can say to people, "Look, there's the UK, there's Denmark, there's Spain, there's Italy.  Go and speak to those regulators.  We're not saying we particularly promote one or the other, but each of them have found a way to address the concerns you've got."  I think that reduces some of the fears for regulators who aren't used to regulating online gambling," he added.
 
At next year's ICE London, burgeoning markets around the world will come into focus with a series of expert panels looking at the most promising jurisdictions.  According to Hawkswood, the adaptability of many of the firms already operating in markets across Europe is sure to be a key strength for those seeking new horizons.
 
"There are many good potential markets out there which are still at the very early stages of being developed in a proper regulated and taxed environment.  That's something our companies are used to," he said.  "They do have that advantage going on in the fact that their business models are built on allowing for compliance and tax and regulation, whereas a lot of companies outside those sort of markets just aren't."
 
Meanwhile, as the slow work continues on the regulatory front, the industry's brightest and best continue doing what they excel at: developing new ideas, new products and new concepts. Over the past decade-and-a-half, dial-up connections and early-stage broadband connections have blossomed into an era of mobile apps, live betting and augmented reality.  Nevertheless, there's still enough room for clever ideas to transform the landscape.
 
"The great thing about ICE London is it's the event where you will encounter that one person or that one group who comes up with something that makes you go, 'Wow. I wish I'd thought of that.'  In the past, it would have been something like betting exchanges.  Or it might have been the first person to say, 'I'll tell you what. I think online poker's a good idea'," said Hawkswood.
 
"It's really difficult, because even with the size of the industry, the amount of money that's spent on R&D and the number of really talented, clever people there are in it, it's incredibly hard coming up with that one thing.  But anybody who is a genuine innovator, who comes up with something like new in any form - I think that's where the genius is.  You have to be a genius to come up with that special thing."
 
ICE London 2018 attracted a record 33,536 visitors, an 11 percent increase on 2017 and a landmark which constituted the event's seventh consecutive year of growth.  Density increased year-on-year, with the average number of visitors per stand up 17 percent and the number of visitors per square metre up 12 percent.  The ICE London brand also demonstrated its unique ability to engage with gaming professionals based throughout the world, with the exhibition experiencing a surge of visitors from key growth regions, notably North America (+33 percent), Africa (+23 percent) and South East Asia (+18 percent).
 
To register for ICE London 2019, which takes place across 5-7 February at ExCeL London, UK, visit: icelondon.uk.com.
Image: Clive Hawkswood on the genius of ICE London