The casino operator Paf (state-owned by the Finnish Aland Islands) and the Finnish hotel company Sunborn are in the process of opening an international casino on board the five-star super yacht hotel Sunborn Gibraltar. Subject to the grant of a license and regulatory approval, the planned soft launch will be on the 29th April with the official launch planned for the 16th May 2015.
This new casino promises its guests the most exclusive and luxurious casino experience in the region. This is no casual gaming room: the casino's smart dress code, it's tableside drink service, plus its membership programme, all ensure that at this casino provides an experience equal to that of Monte Carlo or Las Vegas.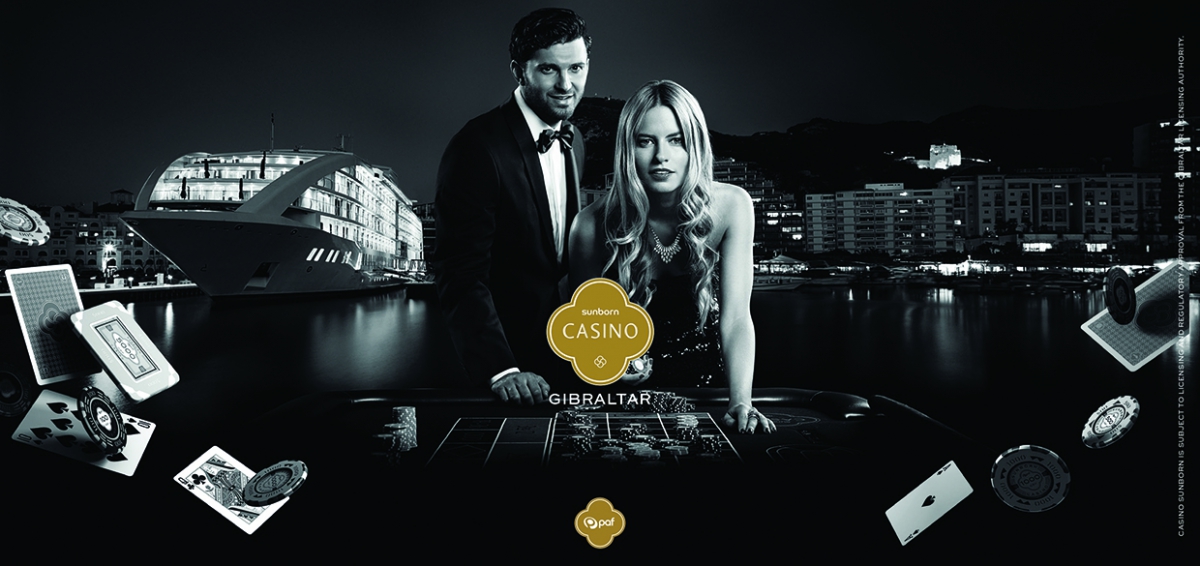 The casino, to be referred to as Casino Sunborn, will offer visitors all the latest slot machines, five roulette tables and five card tables dedicated to the classic card games Black Jack and Punto Banco, plus our unique - Sunborn Stud Poker. Tables open daily from 4pm to 4am, slot machines open 24 hours a day.
For players who would like more privacy, or companies looking for a stylish corporate entertainment venue, the VIP Private Gaming Suite lives up to every expectation, with a dedicated waitress service and luxury food and beverage packages to suit every palate. The Suite also has a large open balcony and terrace where guests can enjoy a drink and stunning views across the marina with the imposing 'Rock' as your back drop, a unique experience.
Other VIP services will also include private jet, yacht and limousine transfer and charters and Harley Davidson bike rental. Guests can also book the adjoining suites for a 'Play & Stay' experience. Information about stakes and limits will be available on the website. For VIP Suite groups, table limits can be negotiated so that everyone can join in the games and experience the thrill of the moment. For suite groups and private clients contact info@casinosunborn.com for more information.
'The Casino Sunborn has truly reignited that unique Casino experience so often overlooked in the generic corporate venues that are now seen throughout the UK and Europe. Our concept is based on reviving the 'Club' atmosphere, intimate, friendly, welcoming and of course a safe, secure and professional gaming environment.' Dominick Stenson, Casino Manager
The casino is a joint proposal between Paf and Sunborn and will be located aboard the 142-metre-long seven-story-high Sunborn Super Yacht Hotel in Ocean Village Marina in downtown Gibraltar. The opening of this casino will create up to 75 new jobs for the local community in Gibraltar and Spain.

In addition to the international Casino Sunborn and the 189 five-star hotel guest rooms, the Sunborn Hotel in Gibraltar also offers a range of high-class restaurants and bars, an exclusive spa and pool area, a modern conference centre and a sundeck with stunning views across the straits of Gibraltar to the tip of northern Africa.
"The opening of the Casino Sunborn in Gibraltar signifies that Paf's land-based activities are now taking a big and exciting step into Europe, just like Paf.com online. The casino will also be a good base for creating synergies with our internet-based business. Our hope is that Paf's 50-year experience in the gaming industry combined with Sunborn's knowledge of the international hotel industry will contribute to a unique casino experience for visitors," says Anders Ingves, CEO of Paf.
"Sunborn have an excellent partner in Paf for the casino development. As two well established Finnish-based companies we have a strong platform to establish an international casino business in Gibraltar. There is excellent potential for this and other future casino investments for Sunborn in Gibraltar and on board other future yacht hotels", says Hans Niemi, Executive Director of Sunborn.
About Suborn
Sunborn is a privately-owned Finnish company with over 40 years experience in the hotel and hospitality business. Internationally, the Sunborn Group has just over 1,000 employees and an extensive property portfolio, which includes spa hotels, restaurants, yacht hotels and residential developments. Sunborn pioneered the floating hotel concept and specialises in designing, constructing and managing hotel projects around the world.
Paf was founded on Åland in 1966 with the clear purpose of creating profit to support public good. This purpose is still the principal reason for Paf's existence. Today Paf is an international company with nearly 400 employees and offices in Mariehamn, Helsinki, Stockholm, Tallinn, Madrid and Milano. Paf also maintains a large physical gaming operation on land and sea with about 1,300 slot machines and 40 gaming tables on 25 ships in the Baltic Sea and Paf Casino on Åland. Paf was recently named the gaming industry's Most Socially Responsible Operator online by the international trade magazine eGaming Review.
The Casino Sunborn is subject to licensing and regulatory approval from the Gibraltar Licensing Authority.