Ahead of ICE North America, we sat down with Perform CEO, Ross MacEacharn, to discuss the role live streaming plays in driving in-play betting and the role it might play in driving entertainment and engagement for sportsbooks in the US.  
Why is live streaming so popular with global sports bettors?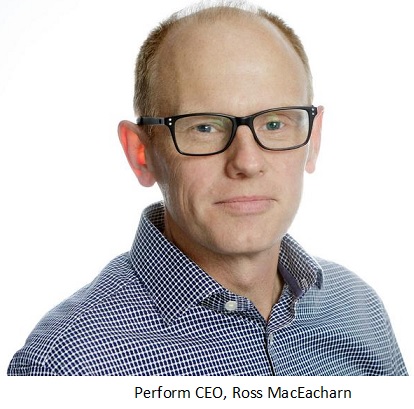 Live streaming creates the ultimate first-screen experience by putting round-the-clock action straight into the sportsbook for sports fans to watch and bet upon. It provides quality live content to fill gaps around main domestic sport schedules, for example helping to drive activity in the daytime, weekdays and summer. It's been a key reason for the global growth of in-play betting, turning sportsbooks into more complete entertainment providers, and delivering uplifts in all the key user metrics. Our partners have also reported that the availability of streams helps drive pre-match betting too, and that it's a great acquisition tool. 
What sports work well for live streaming in a betting environment?
Most sports work. We particularly aim for sports that are timed around a country's major domestic sports. A good example is tennis, which is an easy sport to follow, well-known players, easy to decide whether a particular player has superiority, offers exciting, fast-resulting betting opportunities throughout a match, high TV production values. But most importantly, tennis tournaments also have the great benefit of taking place during the week, across timezones. That makes tennis streams a great property for sportsbooks, even in countries where it isn't traditionally known as a key sport. It's why in Mexico for example, a country where tennis isn't widely followed, with no high profile local players, our tennis streams are enormously popular with bettors. We'd expect an even better performance in the US.
Will in-play betting take off in the US?
Contrary to the views from some quarters it's already in excess of 50% of bets placed online on some sports including soccer and tennis, and rapidly growing in the newly regulated US market, especially where mobile betting is permitted. Live streaming will rapidly accelerate this growth and we'll probably see a higher proportion than the 70% average seen of all sports bets placed online outside the US.
How have operators around the world integrated streaming? 
Putting streams front and centre and next to the relevant betting opportunities is key. Because our streaming portfolio is so broad, operators can do this 24/7/365 days a year. We've been helping turn bookmakers into broadcasters for over 10 years and we pride ourselves on making integration easy through our flexible Content Player, which also includes additional content like live stats and facts. This helps bettors make faster betting decisions which ultimately leads to a more immersive, exciting experience.  
What are your key streaming properties for the Americas? 
We have top football competitions from around the world including the top leagues and cups from Spain, France, Portugal and multiple South American countries. We also have great tennis coverage from both the WTA and ATP tours. Great global basketball coverage too including this year's FIBA World Cup. Global Ice Hockey and baseball. Overall we have in excess of 20,000 live streaming events per year to fill the year-round, round-the-clock timeslots.
Ross is participating on the following panel session at ICE North America, breaking down the in-play opportunity for US stakeholders and the role which premium sports content will play.
The ultimate player engagement solution: The future of in-play wagering
Boardroom, Wednesday 15th May, 1.45 – 2.30pm