The NOVOMATIC Group celebrated the acquisition of what has become the latest flagship operation in Macedonia with the 'New Casino FlaminGO Gala'. Among the guests at a special gala event was the new brand ambassador for NOVOMATIC, Niki Lauda, as a VIP guest.
The Casino FlaminGO Hotel complex is situated in the south of Macedonia, directly on the Greek border, and creates a new entertainment attraction for the region: with a live casino gaming offering, a 5-star hotel with 58 rooms and wellness centre as well as two restaurants, a selection of bars, a night club and a live event stage. The Casino FlaminGO's premium gaming entertainment offering includes 440 slots, 10 American Roulette tables and 16 card tables ranging from Black Jack to Caribbean Stud Poker and Ultimate Texas Hold'em Poker. Opening hours are 24/7 with first class service and assistance in Greek, Macedonian and English through expert staff at all times.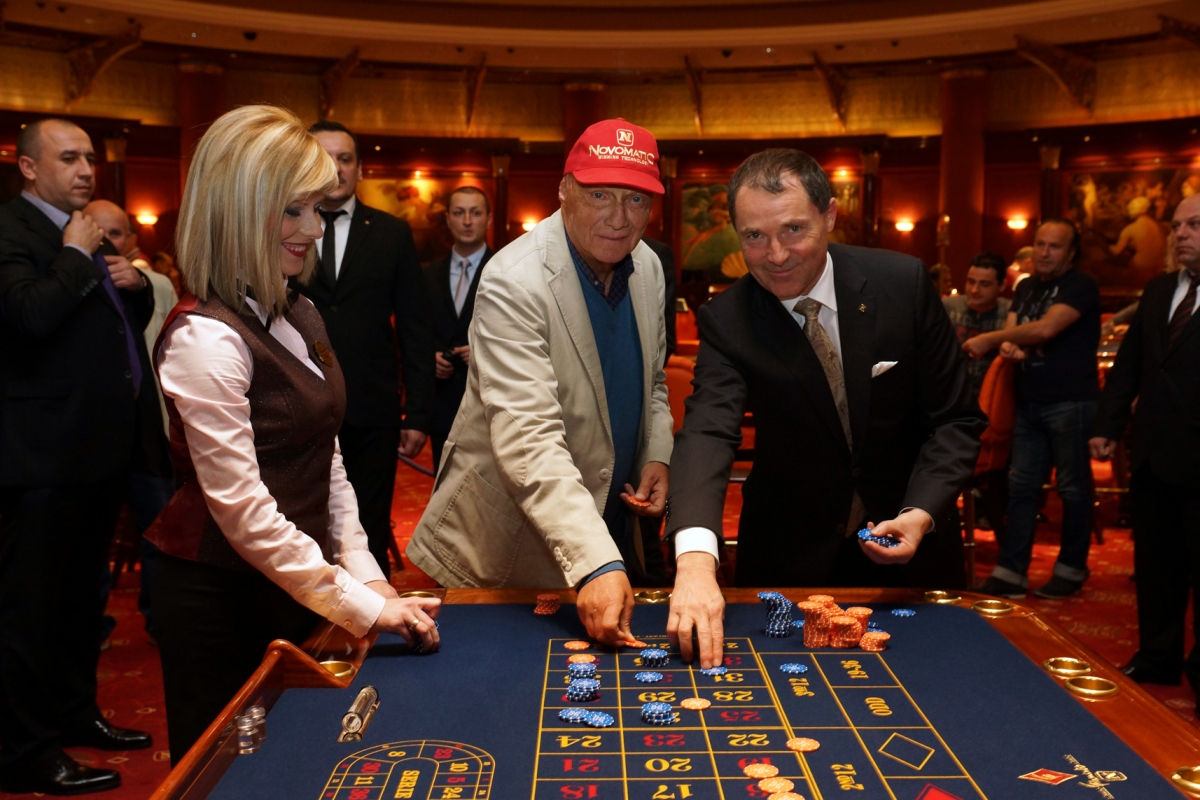 The 'New Casino FlaminGO Gala' was Niki Lauda's first appearance as the brand ambassador at an official NOVOMATIC event. Due to his enormous popularity in southern Europe he was already warmly welcomed by his fans at the airport and took time to sign autographs. Niki Lauda also enjoyed himself at the gala event – admitting that for him, too, this event was a premiere: "I've never been to a casino before."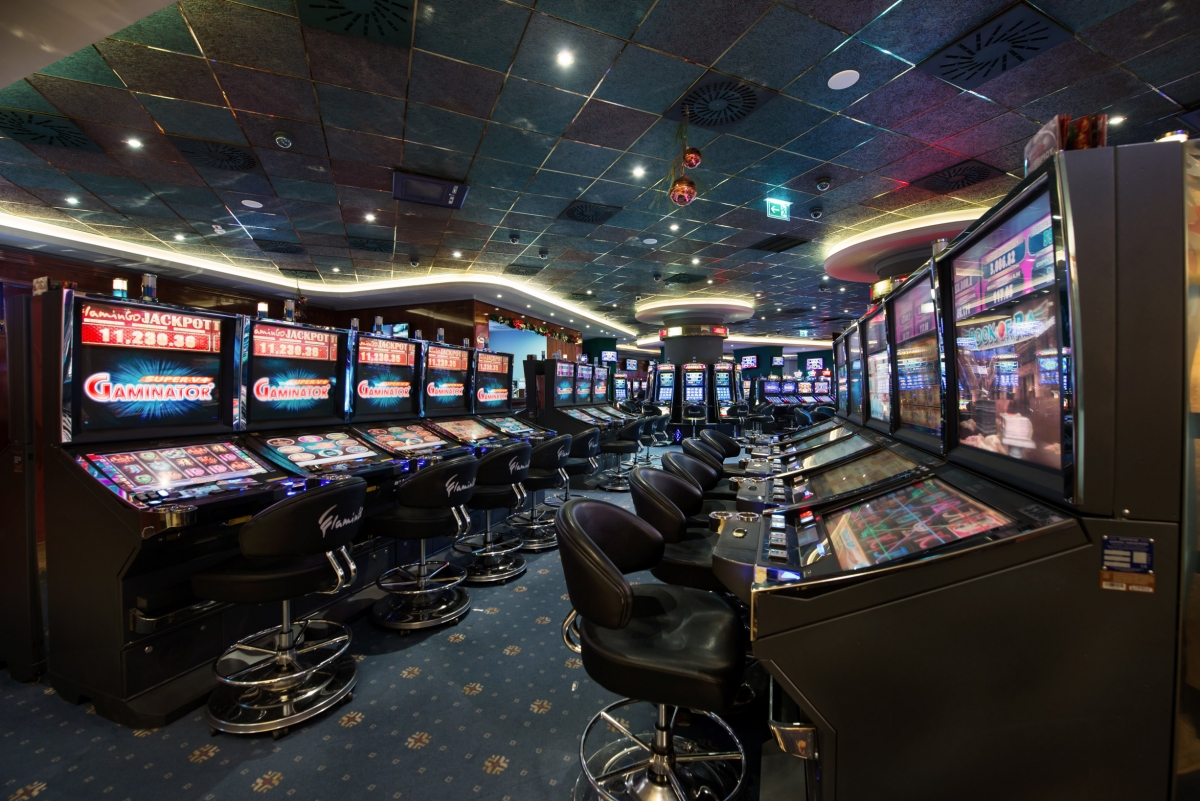 The NOVOMATIC Group acquired the FlaminGO casino and hotel complex from an Austrian investor in autumn 2013 and has since adapted the premises – amounting to a total investment of 25 Million Euros. Apart from the casino the NOVOMATIC Group operates 33 electronic casinos in a market of 65 legal operations in Macedonia – a further six operations are planned to open within the next two months. The initial expenditures of the NOVOMATIC Group in Macedonia already amount to 40 million Euros, making the Group the second biggest Austrian investor in Macedonia and today providing employment for 1,000 staff. NOVOMATIC CEO Franz Wohlfahrt: "We have already made significant investments in the Macedonian market, as it is a strictly regulated gaming territory with an excellent business potential that is based on a sound legal framework. The Macedonian live casino market is currently limited to three large casino operations only, which cannot supply the great demand for sophisticated gaming entertainment. Therefore we have projected additional investments amounting to 10 million Euros for the further expansion of the Casino FlaminGO as well as the NOVOMATIC infrastructure in the country."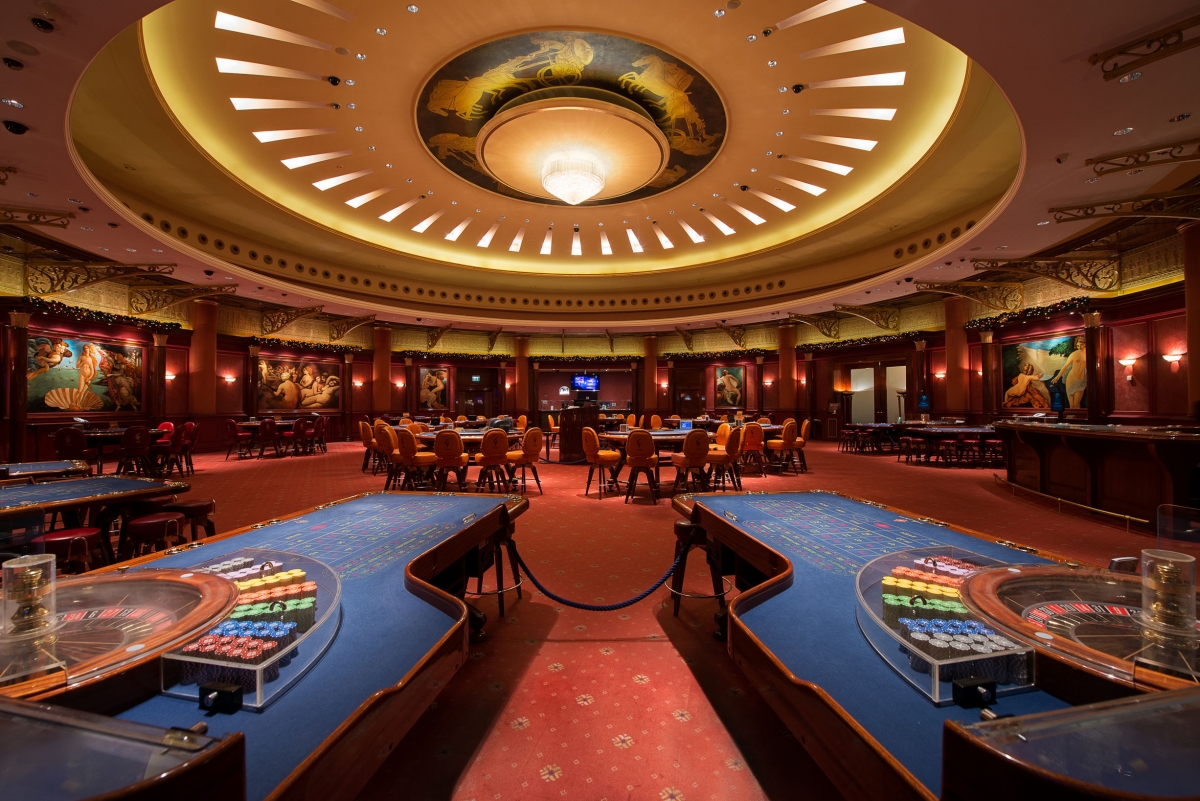 Austrian Gaming Industries GmbH (AGI) a 100-percent subsidiary of NOVOMATIC AG (www.novomatic.com) is an integrated global gaming company specializing in the design, development, manufacturing, distribution and sales of electronic gaming machines and advanced technology products. As Europe's leading manufacturer AGI delivers one of the broadest product ranges in the industry.
The NOVOMATIC Group is one of the biggest producers and operators of gaming technologies and one of the largestintegrated gaming companies in the world. The group employs more than 20,000 staff worldwide (3,000 in Austria). Founded by entrepreneur Prof. Johann F. Graf, the group has locations in 45 countries and exports high-tech electronic gaming equipment to 80 countries. The group operates more than 230,000 gaming machines in its about 1,500 plus traditional and electronic casinos as well as via rental concepts. Part of the group is also Admiral Sportwetten GmbH, Austria's leading sports betting operator with more than 200 outlets as well as the Vienna based online gaming specialist Greentube Internet Entertainment Solutions GmbH