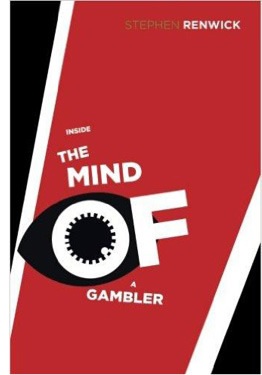 For some, a quick trip into the bookies is an innocent flutter and cheap thrill but, to those addicted to gambling, that thrill of a possible win also serves as a catalyst to destroying their own lives. Nobody has witnessed this more frequently than Stephen Renwick, a psychology tutor whose research into gambling addiction has seen him speak with dozens at all stages of their despair.
But one man stood out – "Guy" – who came full-circle from his addiction to eventually live a gambling-free life. In 'Inside the Mind of a Gambler: The Hidden Addiction and How to Stop', Guy's story serves as a vital insight for others.
Synopsis:
"Inside the Mind of a Gambler" offers a fascinating insight into the mind of a gambler and why they do what they do. This is in the form of a case study of a man called Guy and goes in depth into his gambling addiction. The book is split into the case study of a pathological gambler who hit the depths of despair and came back to lead a gambling-free life, and then the book looks at the psychological side of the gambler. There is the advice from Guy himself, psychological strategist and a leading psychiatrist on how to quit.
"What struck me about Guy is that you rarely come across someone with such a measured viewpoint on their own addiction," explains Renwick. "He is someone who can now look back on his full-circle gambling experience with true brevity, recognizing his problems and not making far-fetched excuses. The more I got to know him, I knew that his story could serve as a vital lifeline to others."
Continuing, "This book is Guy's story, based on our interviews and everything is 100% true. For those who just enjoy gambling it's a warning, to psychology/addition practitioners it's a vital book of reference. However, for those battling their own gambling demons I hope my volume serves as a reminder that they can recover, even if they feel totally trapped at this point in time. Guy's story is uplifting to say the very least."
Readers agree, leaving positive reviews. For example, one reader comments, "this book offers a great insight into why gamblers do what they do and how they can quit. I'd recommend it to anyone interested in gambling."
'Inside the Mind of a Gambler: The Hidden Addiction and How to Stop', from Trafford Publishing, is available now: http://amzn.to/1LJw0Nv.
About the Author:
Stephen Renwick (author of bestselling sports books 'Tennis is Mental' and 'Tennis is Mental too') is a psychology tutor who has undertaken research into gambling addiction. In this book he looks at a case study of a compulsive gambler known as Guy. The book looks in detail at the psychological aspects of gambling and inside the mind of a gambler. Although this is a case study, you will no doubt recognise patterns of behaviour and mental processes that are common among the majority of pathological gamblers. After spending many hours quizzing Guy on his gambling habits and how he thinks, Renwick used it to form the basis of this book which aims to help other gamblers challenge their addiction and ultimately stop gambling completely. The book can also be used for psychologists and psychiatrists as a unique case study, along with any students studying gambling addiction or psychology.