The National Casino Forum hosted the annual UK Dealer Championships at the Playboy Club London in a quest to crown the best croupier in the business.
The event featured a series of tasks to find a new 2017 Champion with talented dealers submitted from some of the biggest Casino operators in the UK including the Hippodrome, Aspers Group, Grosvenor Casinos, The Ritz and Clermont Club. The championships concluded with the announcement of the winners in Playboy Club's famous Tale Bar with sponsors Clarion Events awarding the much coveted trophy and Rob Saucier, CEO from cash prize sponsors Galaxy Gaming, presenting the £2,000 top prize.
17 Championship judges, including last year's winner Clayton Bourne from The Clermonth Club, oversaw three main categories set to test contestants technical skill, game control and hospitality. The challenging knock out competition has been hosted by the National Casino Forum for the last three years and aims to recognise the best individuals in the dealing business, with the winner and 1st runner up automatically gaining spots in the prestigious European Dealer Championships which will take place at the Hippodrome Casino, Leicester Square on the 9th & 10th May. Happening in London for the first time in the competition's history, all 32 participants from 20 countries will gather in the city on the 8th May for a welcome drink where the lottery draw for the first round groups will kick off proceedings. The prize giving ceremony and celebration party on the 10th May will also be hosted at the famous London casino. 
2017 UK Dealer Championships winning contestants:
UKDC 2017 Winner: Jamie Cummins – The Ritz
1st Runner up: Stuart McCallum – Les Ambassadeurs
(Both will now prepare to compete in the European Dealer Championships 2017 in London).
2nd Runner up: Francesco Paolo Di Marco – Crown Aspinalls
Maths Master: Daniel Weaver – Hippodrome Casino
Chipping Champion: William Gosnold – Hippodrome Casino 
Commenting on accolade, winning contestant Jamie Cummins said: "Coming into the competition today, winning was not something I thought could happen. The skills required to be a dealer in the industry nowadays are tough to master and you need to be on top of your game 100% of the time. To know I am now officially the UK's best dealer is just an unbelievable feeling and the news will definitely take a bit of time to get used to. I'm looking forward to flying the flag for The Ritz Casino at the European Dealer Championships here in London later this year and would love to build on my success in a respected European wide forum."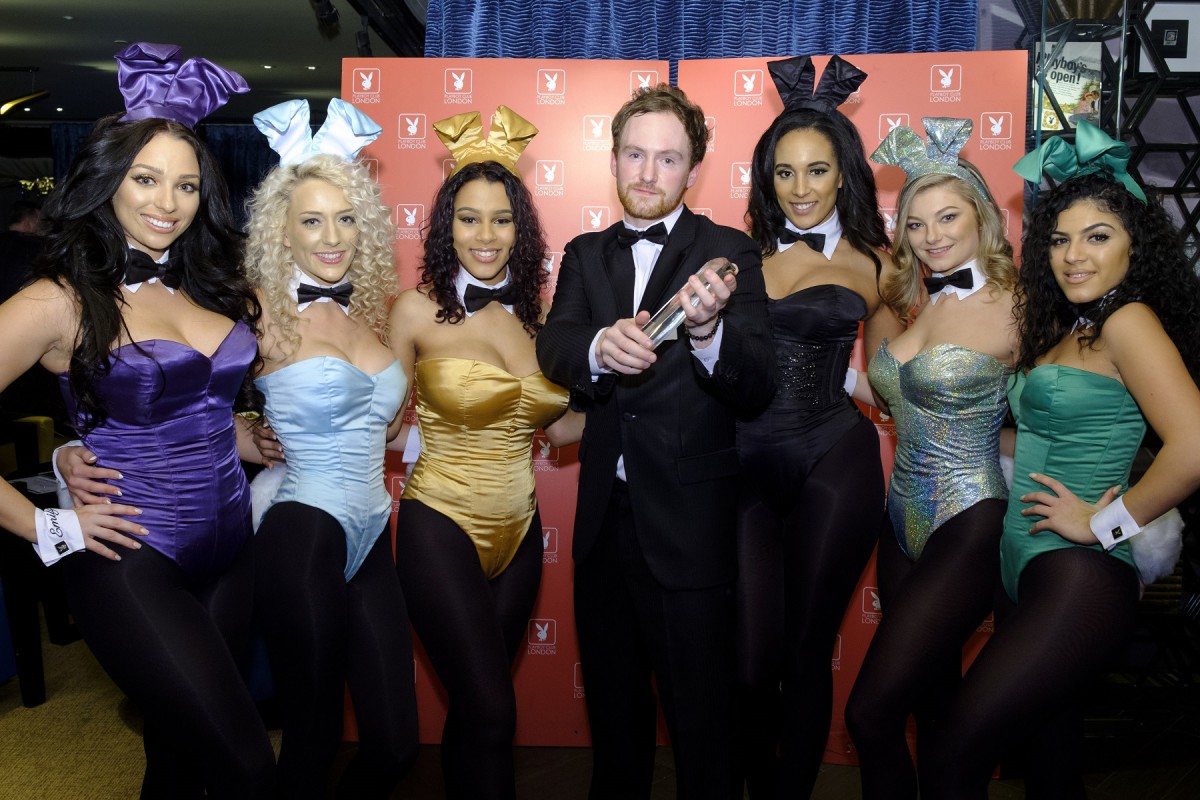 Tracy Damestani, CEO of the National Casino Forum said: "The UK Dealer Championships showcase the transferrable skills required to be a successful dealer in the casino industry, presenting the mental agility needed to control all aspects of a game. This year, we were delighted to be able to host the event at the Playboy Club in Mayfair with the NCF casinos recognising the very best talent in the industry. We are very excited that the European Dealer Championships will be taking place in London this year, and feel confident that our winners today have every chance of victory in the next stage of the contest."
Sarah Sculpher, Chief Marketing Officer EMEA at Caesars Entertainment, added: "We are honoured to have hosted the UK Dealer Championships at The Playboy Club London this year. Being a great dealer is a combination of technical skill, a commitment to giving great customer service, an engaging personality and an element of tenacity – when you see those elements combined it's a joy to see. We are delighted to be able to support the industry in celebrating these skills and the role that dealers play in delivering an exceptional casino product. At Caesars Entertainment we value these skills highly and are delighted that we had two of our own competing for the coveted prize."