By: Raymond Chan, CEO Alphaslot
Macau is best known for its games of chance, and behind all the neon there is work being done that could provide a game-changing push aimed at diversifying the city's casino-dependent economy into a technology center, in Beijing's bid to challenge the US in technological superiority.
Macau is a core part of the China's ambitious "Greater Bay Area" project that has exhorted cadres in Guangdong province to abandon obsolete ideas and take bold and innovative steps to build the China Silicon Valley. China Vice-premier Han Zheng, who is in charge of the region's development as well as Hong Kong and Macau affairs, also stressed the importance of the project. The scheme aims to link up Hong Kong and Macau with nine major cities in the region to make it a world-class bay area, a region roughly the size of Germany, with a US$1.3 trillion economy. The region is already home to Chinese technology giants Tencent and Huawei.
The former Portuguese enclave is ready to take on the challenge to provide a game-changing push in areas ranging from gaming innovations to regulations advance.
GameSource is a classic Macau success story to show the world the Macau engineers' ability and their technology excellence. As a fundamentally local-talent fueled company with almost a hundred engineers based in the city of Macau, the company flagship product has successfully gone live in December as the first mobile solution for Macau land-based gaming operations. The idea is simple: customers can win games with real money at any time in any place with any device on any traditional casino floor in Macau, starting with MGM with the approval of DICJ. Needless to say, an innovation like that has been long waited for in the industry as the operators have suffered enough from finding new and exciting entertainment values for their 35.8 million players and visitors every year. GameSource platform is opening up thousands of new gaming ideas and trigger new waves of innovations.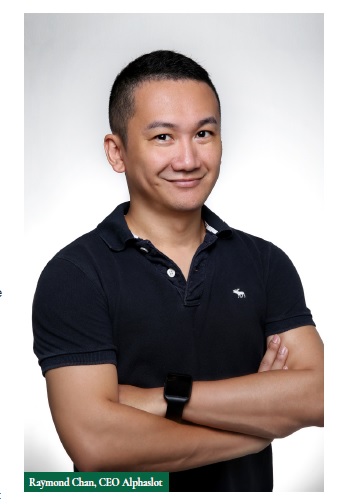 Talents shortage is always a challenge when the population is merely 600k in Macau, but it doesn't stop the passion of innovations for the city. Paradise Entertainment, a technology pioneer in Macau for almost two decades, is utilizing the nearby Hengquin area to build their R&D centers around the region. The company is taking the advantage of talents in the Greater Bay Area which are now connected with the world largest high-speed railway network traveling over 300km/hour with a total population of 70 million people (= 2x Canada countrywide). Their award-winning Live-Multi Game ("LMG") terminals and the AI-enabled Gaming Robot are just a few good examples of the company innovative product line.
Another advantage for Macau is the long history of being connected with Hong Kong, giving Macau the necessary funds from both international and China investors. In 2019, the Hong Kong Stock Exchange has once again ranked first globally in terms of IPO (Initial Public Offering) proceeds, at a time of global uncertainties, cementing its position as the world's leading IPO hub according to KPMG's IPO markets review report, raising a total of USD 40 billions for companies like Alibaba and Budweiser Brewing. Asia Pioneer Entertainment (APE) are among those most celebrated IPO from Macau. APE raised HK$70 millions (US$8.9million) in an initial public offering which reveal a new chapter for Macau local business and enabling the Macau company to expand beyond Macau. Since IPO, APE growth has been unstoppable and they are now the fifth largest electronic gaming equipment supplier and the largest electronic table games supplier in Macau, the largest entertainment city on Earth.
The Macau technology investment doesn't seem to stop there. According to the World Bank, Macau's expenditure on R&D accounted for only 0.13 per cent of the city's GDP in 2015. In the same year, Hong Kong spent 0.76 per cent of its GDP on R&D, and the city's leader has promised R&D spending would increase to 1.5 per cent of gross domestic product by 2022. For sure Macau will follow that right path and increase its technology R&D investment and becoming the Silicon Valley for gaming.
Last year, the Macau government's total revenue was US$14.6 billion, and 85 per cent came from taxes from gaming. However, Macau gaming revenue has slipped for the third straight month, marking the worst annual decline since 2015 as the world's largest gambling hub struggled to lure high rollers amid geopolitical tensions and an economic slowdown. Therefore, having a Plan B for Macau never hurts. It helps the city in its best use of gaming revenue for the long-term growth, also to fulfil Beijing's wish to diversify Macau economy and China bid to be one of the world's technological superiority. The city is well equipped for the challenges of the next 20 years to come.
About Raymond Chan
Raymond Chan is the founder of Alphaslot, an organization to facilitate the development of new technology for the global gaming industry. He is a 20-year technology veteran and his products have won multiple international awards over the years from the German Chamber of Commerce and the Best Startup Scholar from the Ministry of Science and Technology in China. Robert, a leading casino executive has used his wealth of experience to establish and transform many casino businesses. In the past 25 years he has opened and managed properties for some of the industry's leading companies like Sun International, Queenco and Kerzner International.