Victoria Gate Casino, the largest casino in the north of England and Scotland, has made its second major appointment, naming Leanne McKenna as Head of Marketing and Customer Experience.
Miss McKenna, who has previously worked as an Electronic Warfare Specialist in the Royal Navy, is among the first of more than 200 staff to be employed at the casino, which will be the third-largest casino in the UK when it opens in Leeds next year.
Before joining Global Gaming Ventures – the operator of Victoria Gate Casino – Miss McKenna was in the Royal Navy for six years, working on board ships and managing the sonar and radar equipment. She then went on to join Leeds Building Society where she worked her way up from cashier to Assistant Branch Manager before moving to Santander as a Mortgage Advisor.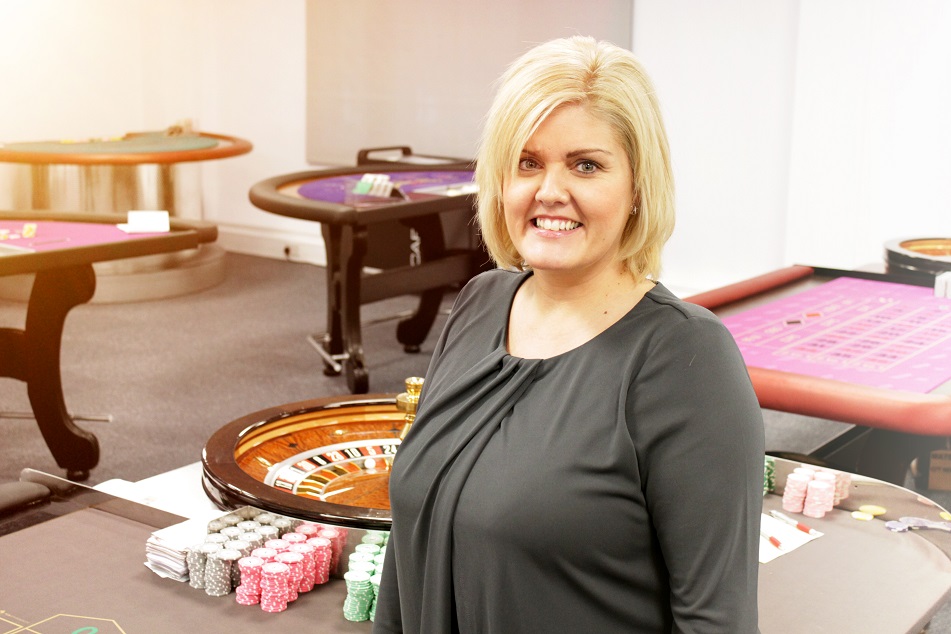 Miss McKenna then took on the role of Senior Product Manager at Asda before becoming Strategic Brand Manager. Miss McKenna, who is originally from Leeds, said: "My main role in the Royal Navy was to spot enemy ships and manage the radar and sonar equipment. It was an unforgettable experience and I learned so many skills that will be really valuable in my new role.
"The Royal Navy gave me discipline and structure whilst my finance background means I work well in a target-driven, fast-paced environment."To work for one of the biggest new names to join my hometown of Leeds is a great opportunity and I can't wait for everyone to see what's in store."
Miss McKenna will be leading the marketing and customer experience elements of the multi-million pound entertainment and gaming destination, which will host its grand opening in January 2017. She said: "The Victoria Gate Casino is going to be unlike anything Leeds has ever seen before.
"It's so much more than a casino – it will have everything from dining and entertainment to gaming and sports action, as well as two distinct bars that we're sure will prove a hit with customers. "There will be something for everyone – you don't have to be an avid gamer to enjoy it. Inclusivity is at the heart of everything we do and I encourage everyone to step through the doors and see it for themselves."
She added: "It's such an exciting time for Leeds and we're all proud to be part of the launch of such a prestigious casino and entertainment venue." The Victoria Gate Casino will occupy 50,000 sq ft and sits alongside John Lewis at the top of the city's new Victoria Gate development.
It will provide jobs for more than 180 local people, training for 50 staff, plus apprenticeships and a graduate scheme as part of its commitment to the Leeds City Region.
For more information, visit www.victoriagatecasino.co.uk
Images
Pictured is Leanne McKenna, Head of Marketing and Customer Experience at Victoria Gate Casino, Leeds.
Victoria Gate Casino is operated by Global Gaming Ventures (GGV) under a licence awarded by Leeds City Council in 2013.  The council was granted the authority to award a large casino licence after a successful bid to government in 2006. GGV is privately-owned and controlled by two British casino entrepreneurs and funded by a leading US private equity firm.