The recently dedicated Dennis Gomes Memorial Casino Training Lab at Drexel University's Center for Hospitality and Sport Management has received three additional slot machines from Konami Gaming, Inc. The mock casino environment which now hosts games from both Konami and Bally is part of the school's casino management program. It is designed to expose students to the unique operating conditions and management challenges associated with the operation of a casino. Students also gain hands-on experience through cooperative education opportunities at major industry venues.
"Konami is proud to partner with Drexel University and the Dennis Gomes Memorial Casino Training Lab. Dennis would be very proud to have his name associated with educating future gaming executives," said Thomas A. Jingoli, Senior Vice President and Chief Compliance Officer at Konami Gaming, Inc.
"The addition of these new Konami games helps us to further simulate the casino operations environment for our students," said Bob Ambrose, the center's instructor of gaming and hospitality. "We are thrilled to have Konami as a partner."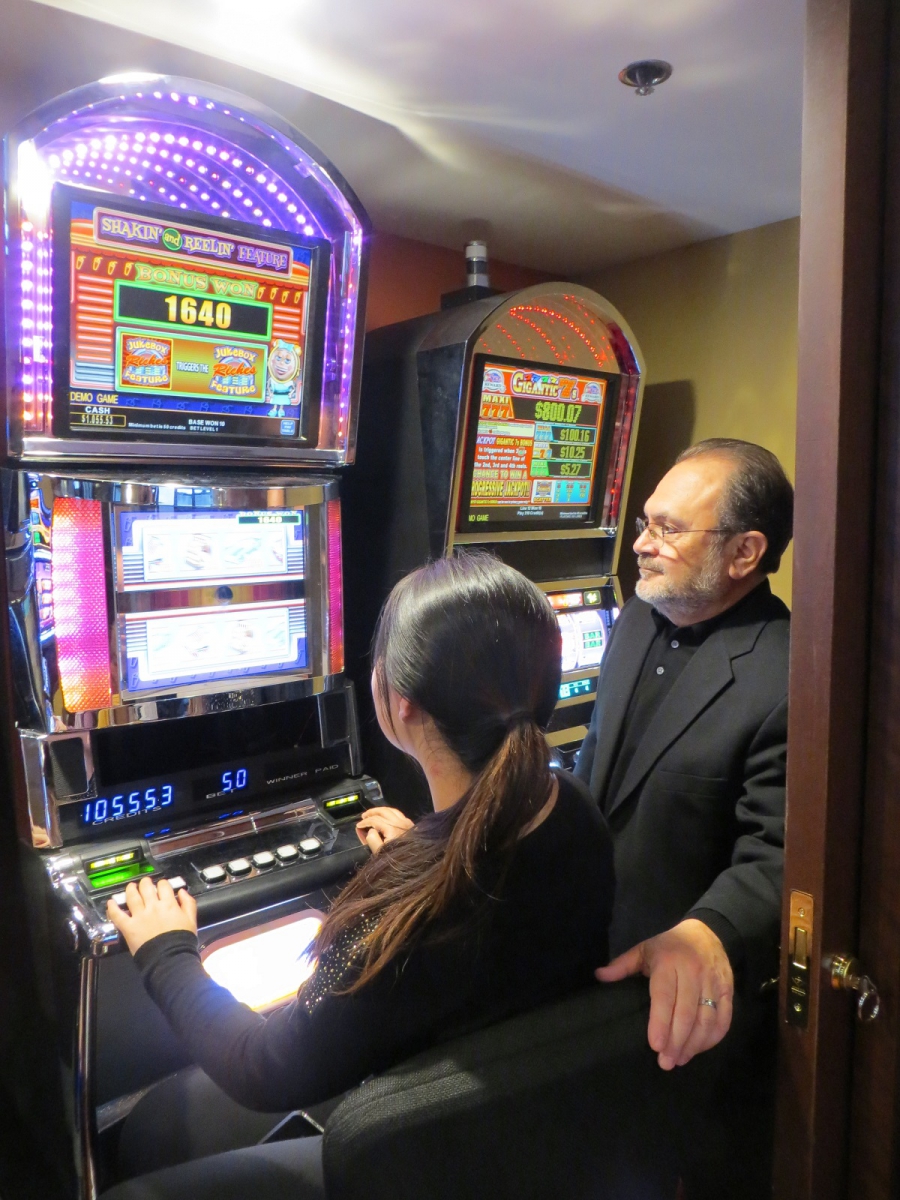 The Center for Hospitality and Sport Management also offers a casino student scholarship of $10,000 sponsored by the Association of Gaming Equipment Manufacturers (AGEM), the international trade association representing manufacturers of electronic gaming devices, systems, and components for the gaming industry.
The casino training lab was dedicated in October 2014 and named after the late gaming executive Dennis Gomes. Gomes was well known in the casino industry, holding top executive positions both in Las Vegas and Atlantic City. Prior to his gaming career he was a top investigator for the Nevada Gaming Commission; the 1995 movie "Casino" was based on his investigations. He is also the subject of the book Hit Me, written by his daughter Danielle Gomes and Jay Bonansinga.
About Konami Gaming, Inc.
Konami Gaming, Inc. is a Las Vegas based subsidiary of KONAMI CORPORATION (NYSE: KNM). The company is one of the largest providers of slot machines and casino management systems for the global gaming market. For more information about Konami Gaming, Inc., please visit www.konamigaming.com
The Drexel University Center for Hospitality and Sport Management seeks to collaborate with industry members who share an interest in education, mentoring and supporting future leaders in the culinary, hospitality, gaming and sport industries. To find out more about how your organization can become involved with the center, please email hsm@drexel.edu. Or contact Bob Ambrose rja73@drexel.edu.